Now with retractable dog lead, let your dog explore more. Our extra long extended and strongest retractable heavy duty dog lead is built for it. The lead is made of heavy duty Stainless steel and premium Nylon Leash material.
Enjoy extra long walks with extra long leash without tangling in!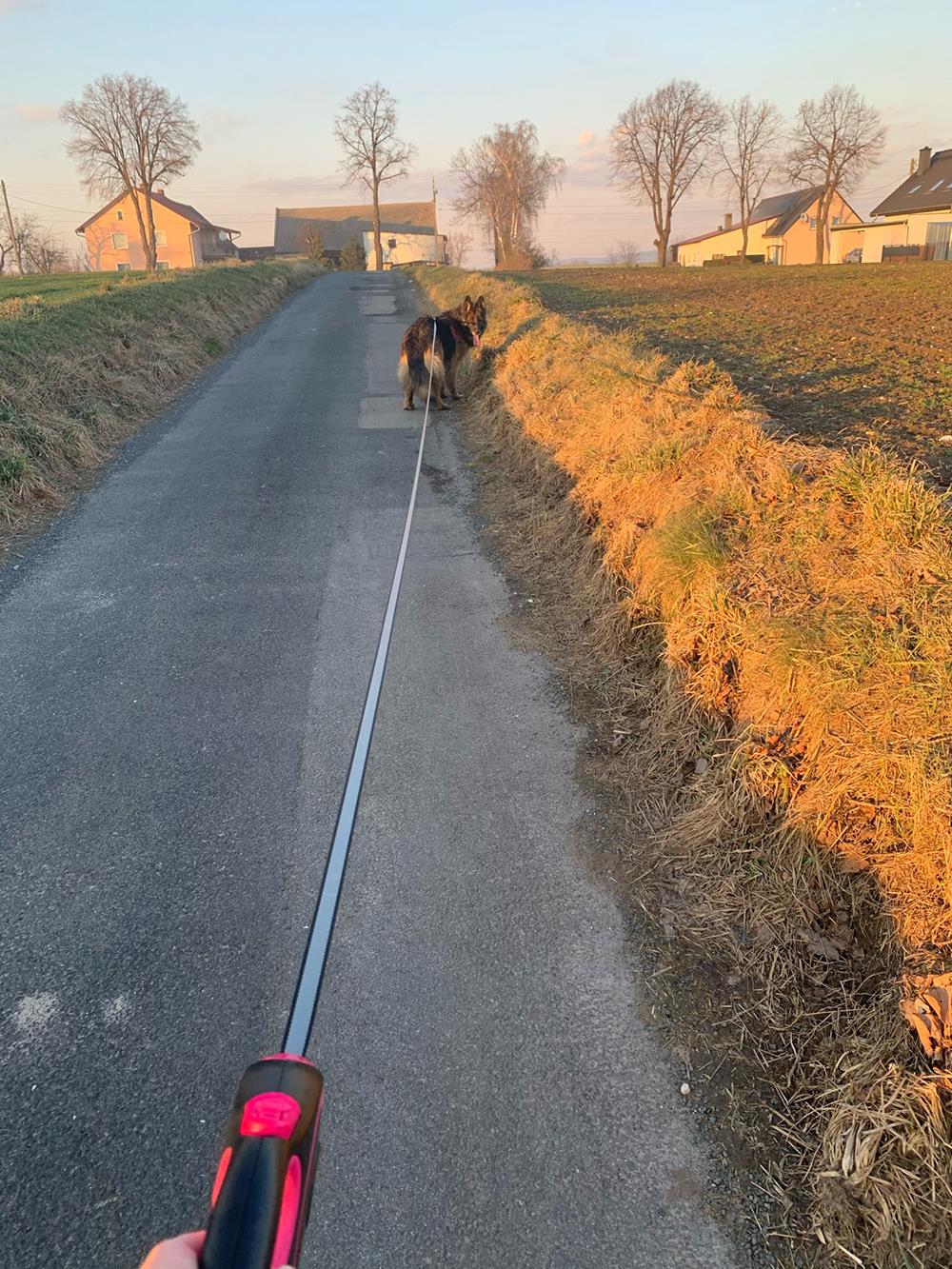 Here are some direct benefits of using our Premium Extra Long Automatic Retractable Nylon Dog Lead:
✅ Durability: The lead is made from high-quality, tangle-free nylon that can withstand tough tugs and pulls, ensuring long-lasting use.
✅ Maximum Length: With a maximum length of 8 meters, your dog will have plenty of room to roam and explore while still staying safely by your side.
✅ Control: The automatic retractable feature allows you to control the length of the lead with just one hand, making it easy to manage your dog in busy areas or crowded parks.
✅ Comfort: The lead includes a comfortable, ergonomic handle that provides a secure grip and reduces hand strain, ensuring that you and your dog are both comfortable during walks.
✅ Versatility: The retractable dog lead is suitable for dogs of all sizes, making it a versatile option for pet owners with small puppies or large breeds.
✅ Convenience: The retractable design makes it easy to store and transport the lead when not in use, ensuring that you always have it on hand when you need it.
Overall, the Premium Extra Long Automatic Retractable Nylon Dog Lead from Juhi offers pet owners the convenience, comfort, and control they need to enjoy walks with their furry friends to the fullest.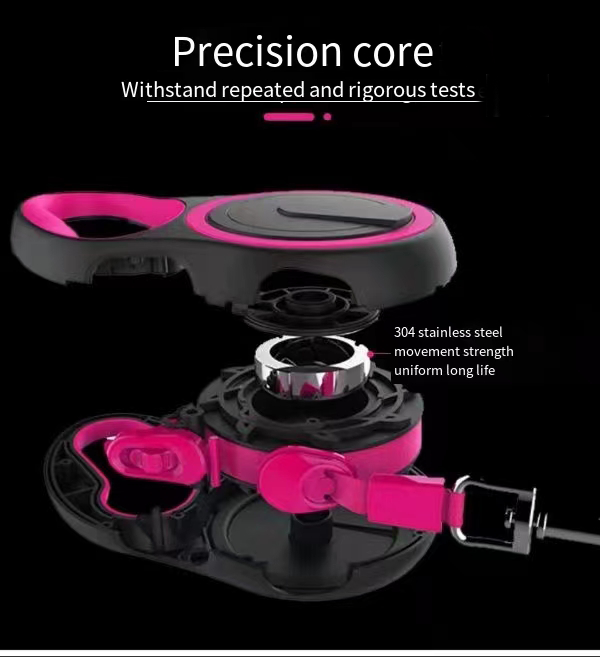 The reenactable lead is made of Heavy duty 305 stainless steel core made to withstand numerous usage without wear and tear. THe core is strong and heavy so can retract easily!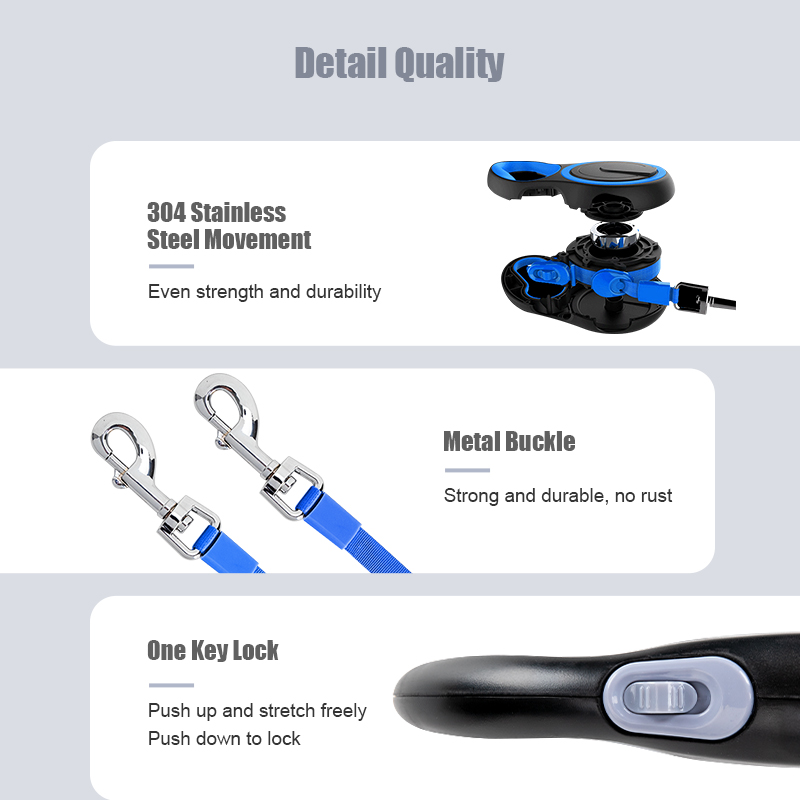 You can choose from 4 different colors Gray ,Blue ,Rose ,Green. The reflective lead has tangle free outlet mechanism. Easy to grip and hold handle is designed in a better agronomic structure to hold & operate it with single hand. This is one of the best retractable dog lead from our collection. 
The swivel is made of high quality anti rust stainless steel material. One button quick release feature let your dog explore further without any hassle.
The heavy duty retractable dog lead comes in 4 different sizes as follow:
3M is suitable for pet weight up to 15 kg leash length 3m , width 1 cm
5M is suitable for pet weight up to 20 kg leash length 5m . width 1 cm
5M plus is suitable for pet weight up to 50kg leash length 5m , width 1.3 cm
8M is suitable for pet weight up to 50 kg leash length 8m , width 1.5 cm