Congratulations ! Free FAST Shipping is Available to Ashburn United States **Important: Our Original 'Chilly Summer Cooling Dog Mat™'
is only available on this store be aware of fake & cheap copies!
Hurry! Due to High Demand in Summer Season We Often Go Out Of Stock.


Introducing our Best Large Cooling Mats for Dogs – the perfect solution to keep your furry friend cool, comfortable, and happy, even on the hottest days!
Crafted with both functionality and style in mind, our cooling mats are designed to provide immediate relief from the heat while offering a cozy spot for your dog to relax. Made with high-quality materials, these mats are not only effective in lowering body temperature but also durable and resistant to scratches, bites, and wear.
Our advanced cooling technology ensures that your dog stays cool for extended periods. The innovative airflow cooling based systems in our mats absorb and dissipate your pet's body heat, providing soothing relief and preventing overheating. Your dog will be able to find relief and relaxation, no matter how high the temperatures rise.
We understand that size matters, especially for large breeds. That's why our collection includes cooling mats specifically designed to accommodate larger dogs. With ample space to stretch out and enjoy the cooling sensation, your furry friend will find the perfect spot to unwind.
Maintenance is a breeze with our cooling mats. Simply wipe them down or put them in the washing machine for a quick and easy wash. They are built to last, ensuring that your investment in your dog's comfort goes a long way.
Portability and versatility are key features of our large cooling mats. Lightweight and easy to fold, you can take them with you wherever you go. Whether you're at home, traveling in the car, or embarking on outdoor adventures, your dog can enjoy the cooling relief wherever they are.
Don't let the heat compromise your dog's well-being. Invest in the best large cooling mats for dogs today and provide your canine companion with the ultimate comfort and cooling relief they deserve. Click now to give your furry friend the gift of coolness!
Now gift your dog a cooling chilly Summer Dog Mat which is breathable, washable and very easy to clean!
Sizes
Recommended size:
XS:40*30cm ≤ 2 kg
S :50*40cm ≤ 2.5 kg
M :62*50cm ≤ 7.5 kg
L :70*55cm ≤ 15 kg
XL:100*70cm ≤ 40 kg
XXL:150*100cm ≤ 80 kg
*Note: 1-2mm error may exist due to manual measurements, please understand. Color deviation may differ due to different monitor settings.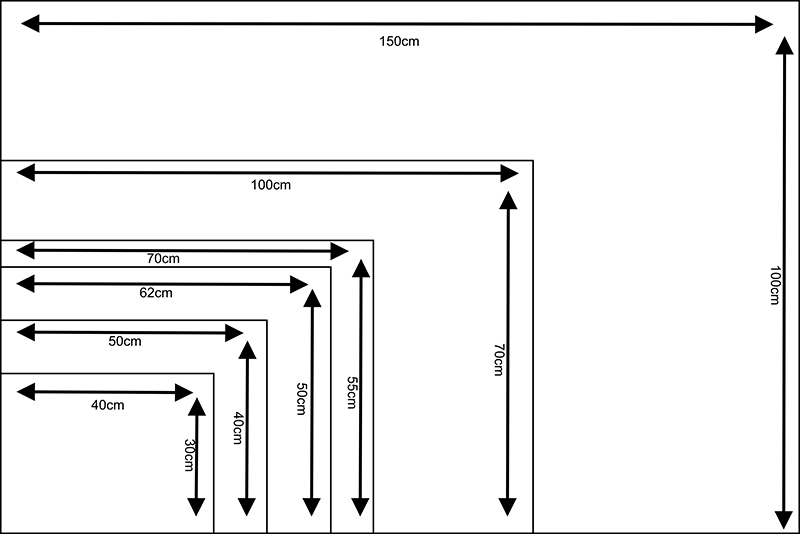 Features:
1. Cool rather than cold
2. Easy to clean / wash
3. Breathable or sweat-absorbent to choose
4. Three colors to choose
5. Five sizes to choose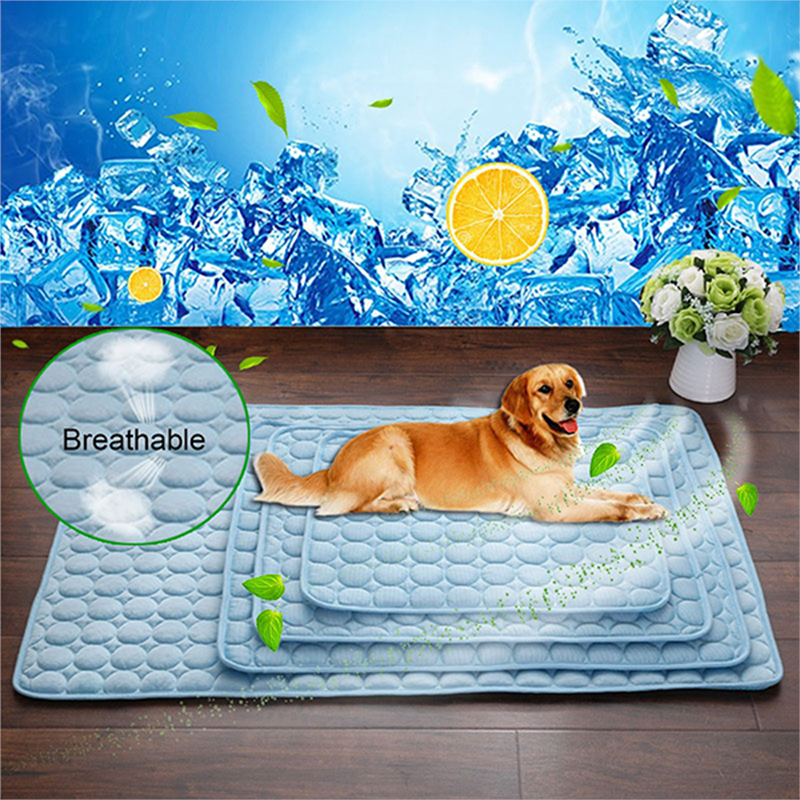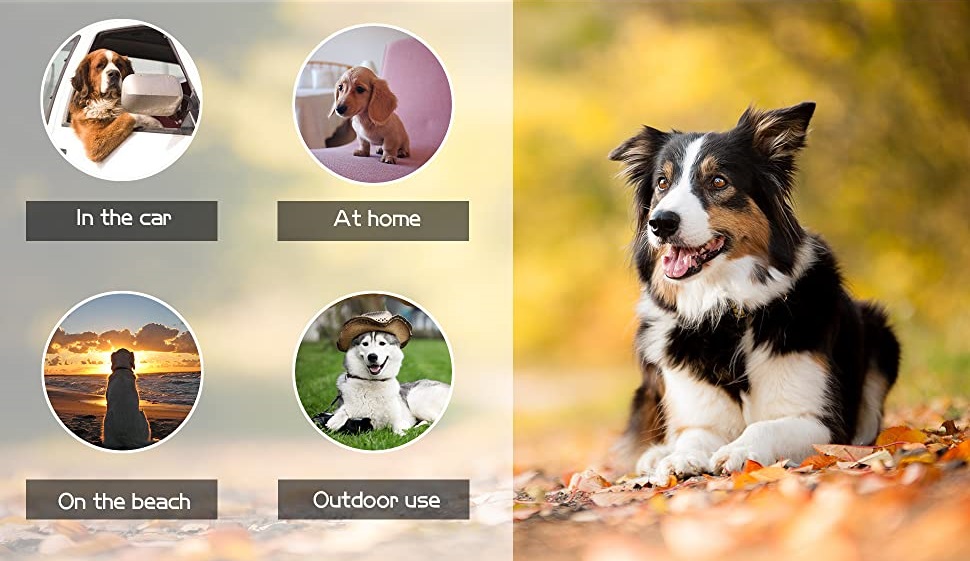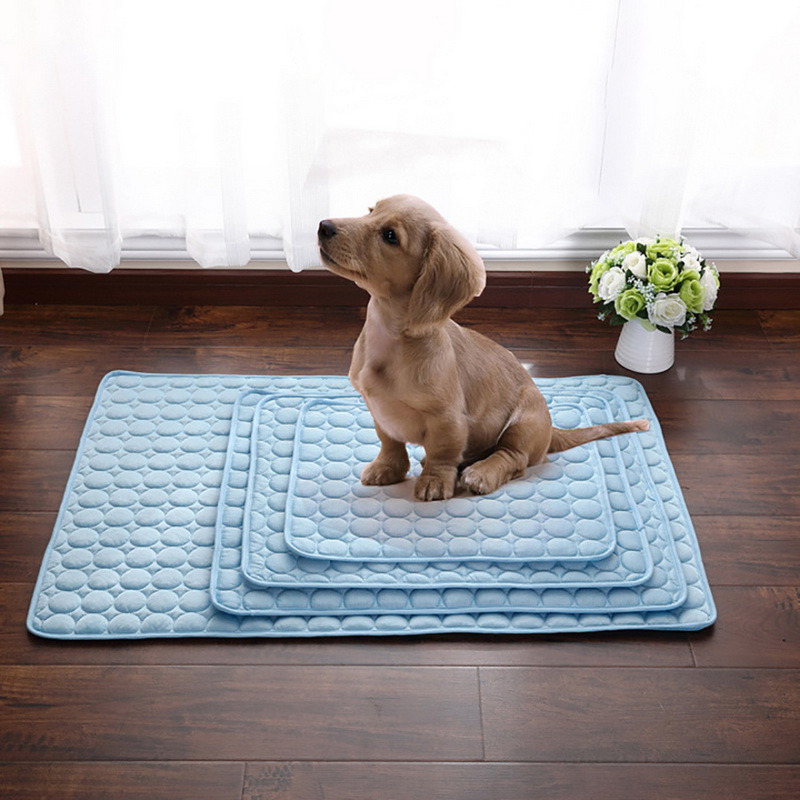 Suitable for a variety of scenarios and pets, All Dog Breeds, Cat breeds.
It could be used for dog bed, sofa, floor, car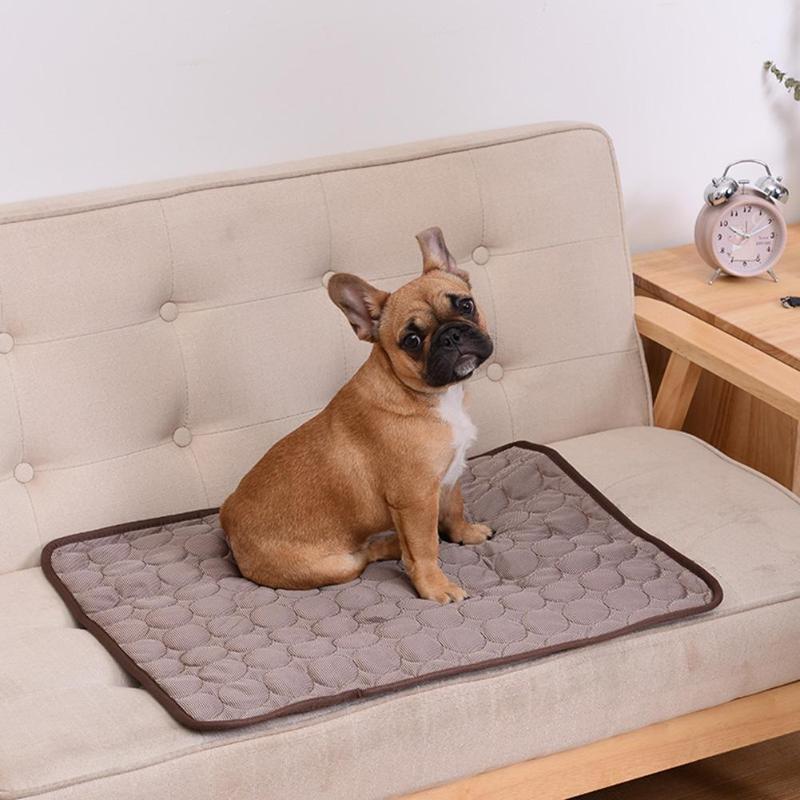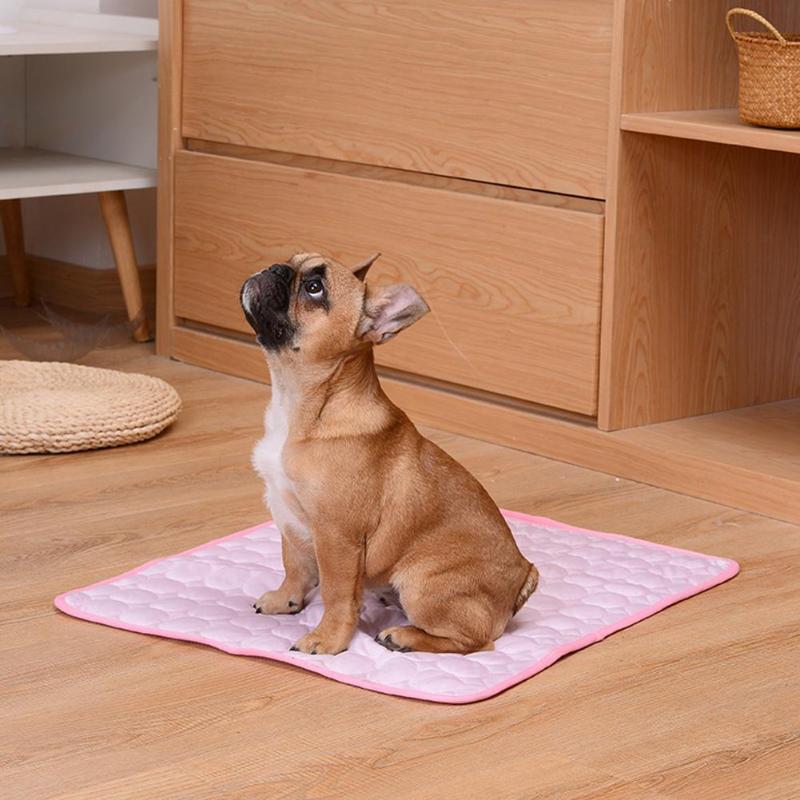 Multiple Colors Available