CD PLAYER – Listen to your CDs wherever you go with this portable CD player. Whether at home or in the car, add the CD player function to your audio devices. Get high quality original sound. A Micro SD card reader is also included to listen to your music in MP3 format.

AUX OUT JACK 3.5MM – Connect it to a speaker, hi-fi system, home cinema or car radio with the included 3.5mm jack cable to add CD and MP3 playback to your devices. Perfect for car or truck journeys, to review a lesson, or simply listen to the latest album of your favourite artist.

BUILT IN STEREO SPEAKER – A stereo speaker is built into the CD player so you can listen to your music without headphones or a speaker. Control buttons allow you to adjust the sound, repeat playback of a particular song or track.

RECHARGEABLE BATTERY – Take this disc player anywhere with you thanks to its rechargeable battery. Recharge it and enjoy 15 hours of music every time without having to plug it in.

ELECTRONIC SKIP PROTECTION & EQUALIZER – Protect your CDs and be sure of good sound quality with the included shock protection. Adjust the sound to your liking and musical style with the included 3D equalizer. Adults or children will find all the useful functions for playing CDs here.
Rechargeable battery
In order to take the CD and MP3 player everywhere with you, a rechargeable lithium battery is integrated into it. It charges using a micro USB cable from a powered USB port or using an AC adapter.
Electronic skip protection
To transport the CD player everywhere without the risk of breaking the music and damaging your CDs, shock protection is integrated. This is a system which avoid audio to skip while the disk could not be read due to movement.
The high contrast LCD display allows you to see perfectly what track you are playing. The buttons are used to control the audio tracks and the volume.
Programmable mode
You can program a playing order to listen to only the songs you like on the CD. Up to 20 songs or audio tracks can be programmed in succession from a CD.
The equalizer allows you to adjust the sound according to your desires and preferences. Five styles are adjustable to suit everyone.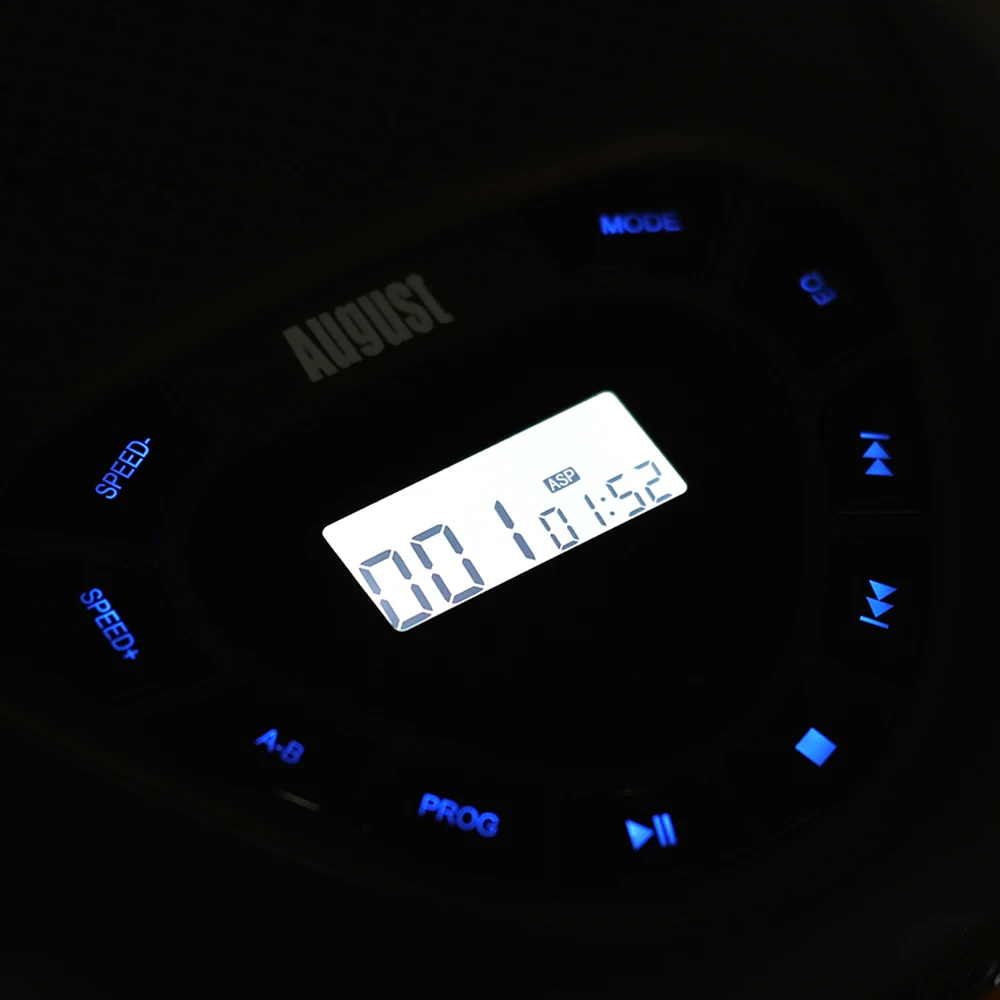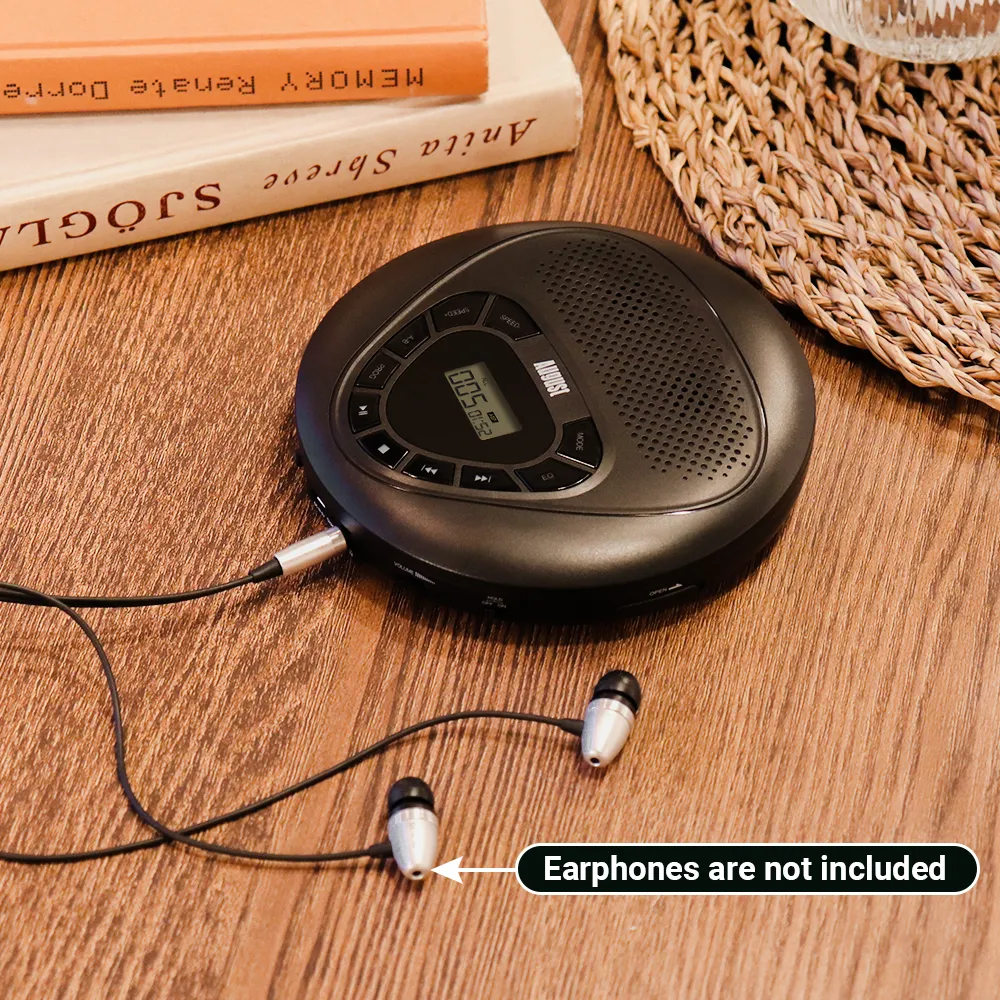 Bookmark function
In order to resume playback of your CD and song or audio book at the point where you left off, a bookmark system is integrated.
MP3 player
Also listen to your favourite songs or podcasts in MP3 format by inserting a micro SD card into the audio player. The same functions are available, so you can switch from CD mode to MP3 mode in the blink of an eye.
Repeat mode
The SE10 offers different ways to listen to music. Simply listen to each song in turn from a CD or micro SD card. Listen to the CD on repeat, repeat a specific song, or repeat a specific part of a song or piece of music in order to understand it. This last function is very useful for learning instruments (piano, guitar, violin…) or foreign language courses. You can also use a random mode to leave the surprise on each following track.
Note:
• Earphones are not included. We recommend to use our August EP650 headphones for a perfect audio experience.
• The program function does not have a memory location. The track list will have to be recreated each time the unit is restarted.
In the box:
CD Player, Charging cable, Aux cable.