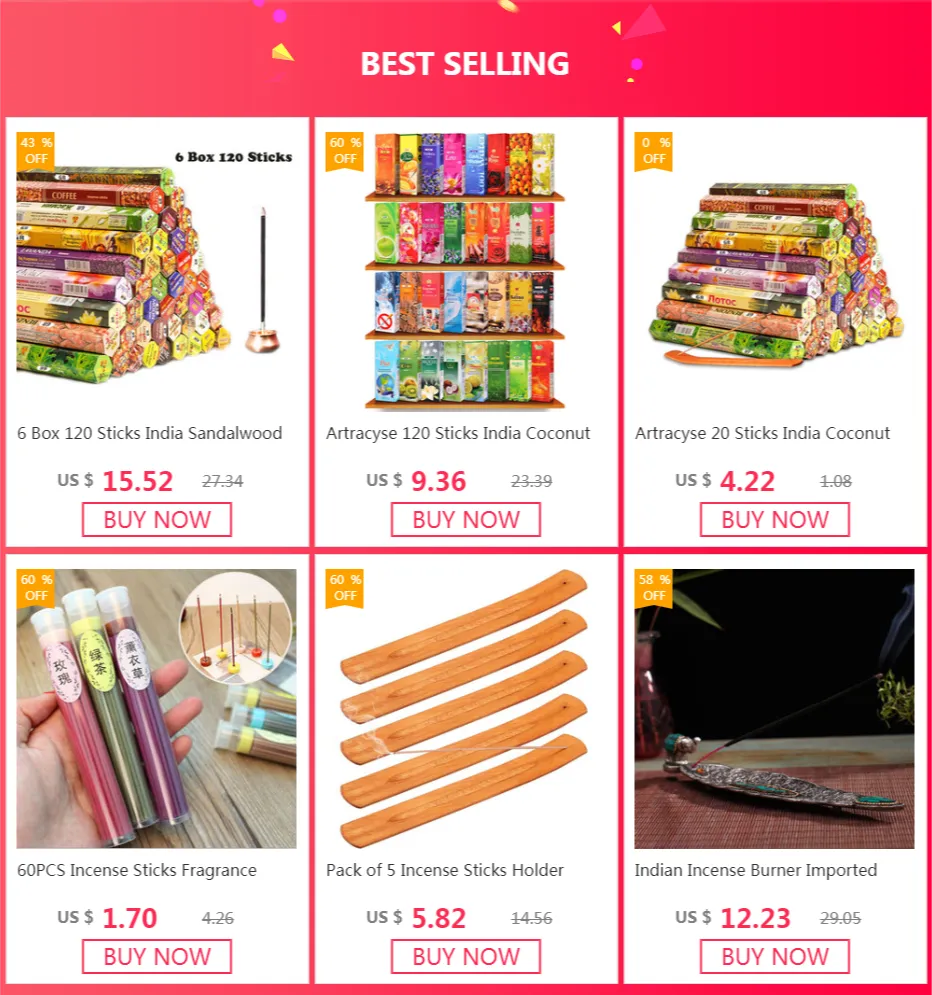 Artracyse 20 Sticks Sandalwood Incense Household Bedroom Toilet Bathroom Agarwood Tibetan Incense Line Fragrance Lasting
Warm Tips:
1. In the process of using, pay attention to prevent fire hazards, prevent children from contacting, those who are allergic to fragrance, pregnant women are prohibited from using it.
2. Due to the irregular shape, please contact us in time if the product is broken during transportation.
Applications : Home, office, hotel, tea house, yoga studio, meditation, buddhist temple, living room, etc. Efficacy : Fresh air, calm the nerves, help focus, decoration, etc.
Product Name: Indian Incense
Model: Hexagonal Incense
Specifications:20 sticks per box, 23cm long
Craft: handmade
Purpose: add fragrance
Burning time: 35 minutes (without wind)
Storage method: moisture-proof and anti-exposure, after unpacking, it needs to be stored in the original packaging or stored separately
Instructions:
1. Light the incense
2. Extinguish the open flame
3. Scent
Package includes:
1 box (20 sticks) incense