Professional Micro Steam Iron.
Mini Steam Iron Handheld Wet And Dry Double Hot Steam Generator Portable Garment Steamer Home Travelling
Type A  50ml Water Tank / 33W
Features:
1. This rotatable garment ironing machine can be used for dry and wet ironing. It can be ironed continuously for 1-2pcs shirts when filled with water. It can iron many pieces of clothing. It is an indispensable good assistant for family ironing.
2. 170℃ high-temperature steam, fine water mist, moisturizing ironing, repellent bacteria, no damage to the fabric, excellent ironing effect.
3. The large titanium panel and the beauty tip design can deeply smooth the subtle parts, and the ironing area is wider and the efficiency is higher.
4. The bottom silicone ironing pad design prevents you from accidentally touching and scalding.
5. The ironing machine is small and portable, easy to store, and does not take up too much space.
Specifications:
Material: ABS+metal
Color: green
Size: 11.5*8.4*6.2cm
Product voltage: AC 100V-240V~50/60Hz (wide voltage, other specifications need to be equipped with adapters)
Rated power: 33W
Water tank capacity: 50ML
Temperature: 170℃ constant temperature
Packing List:
1* Hanging ironing machine
1* Measuring cup
1* User Manual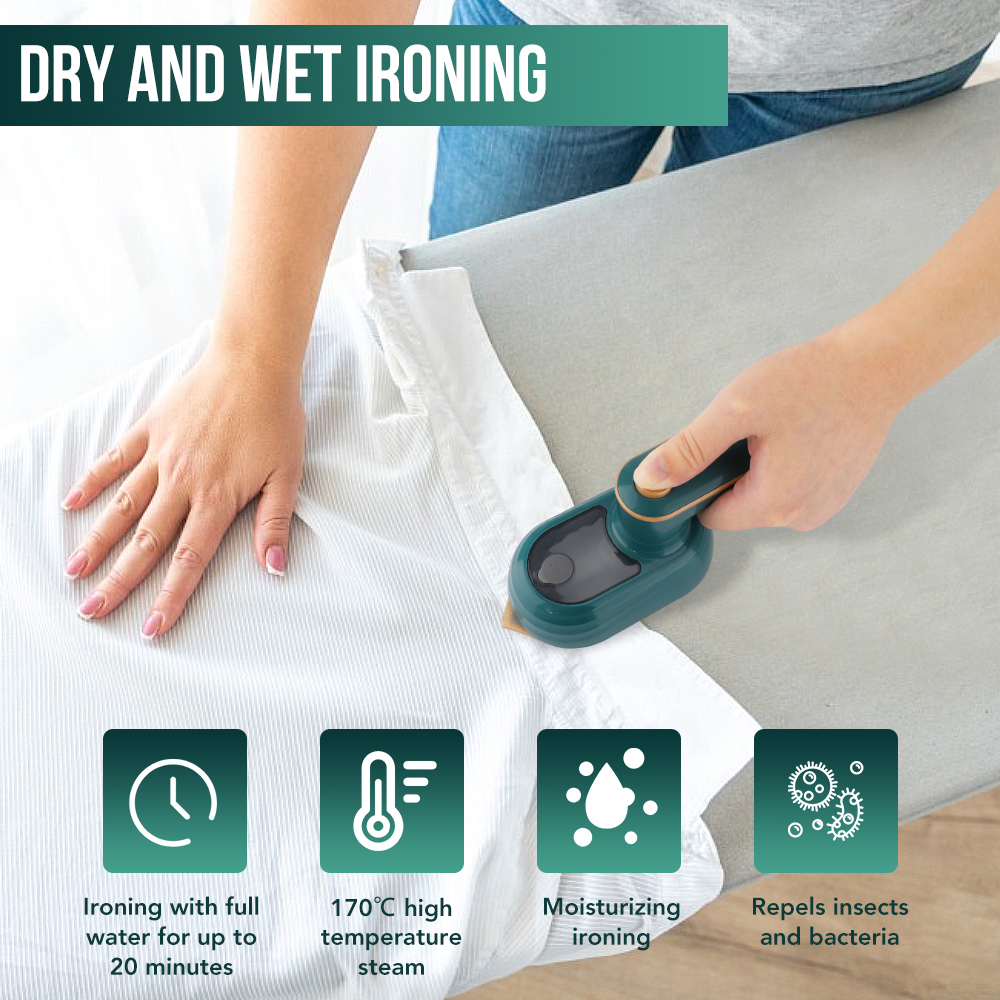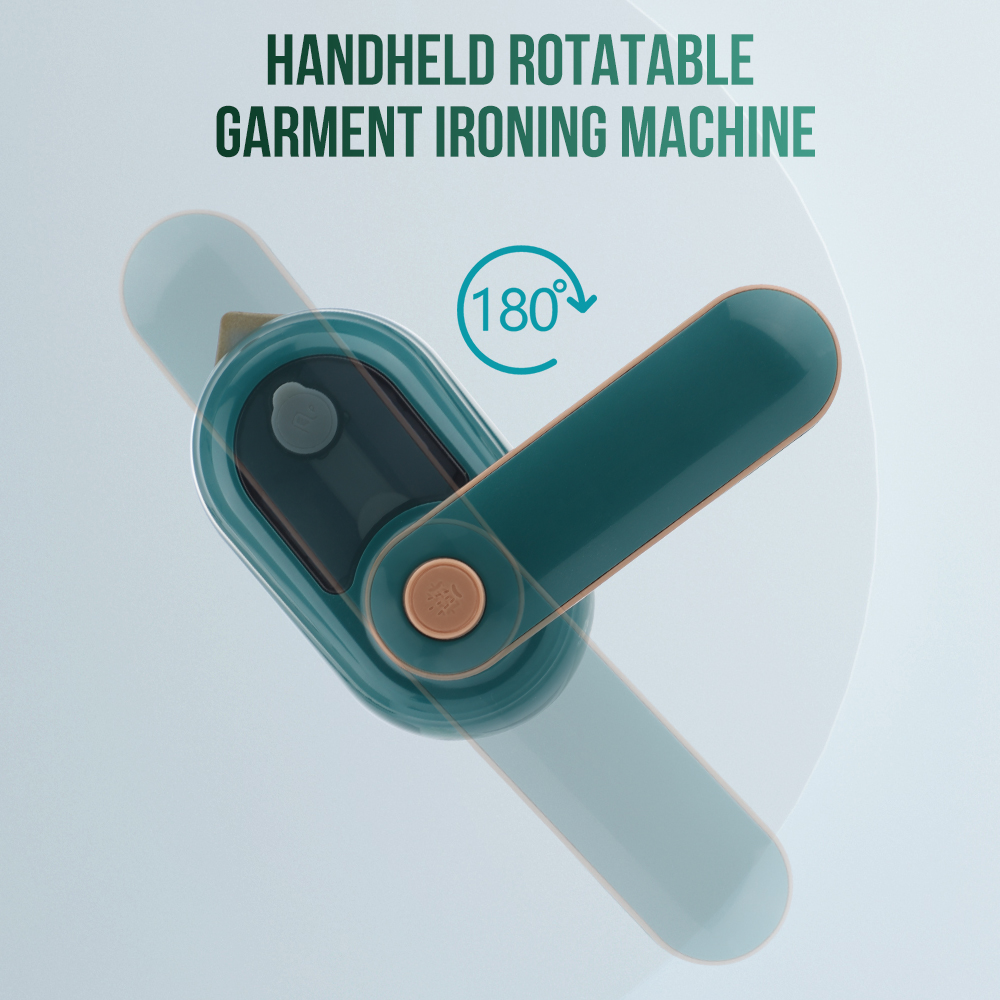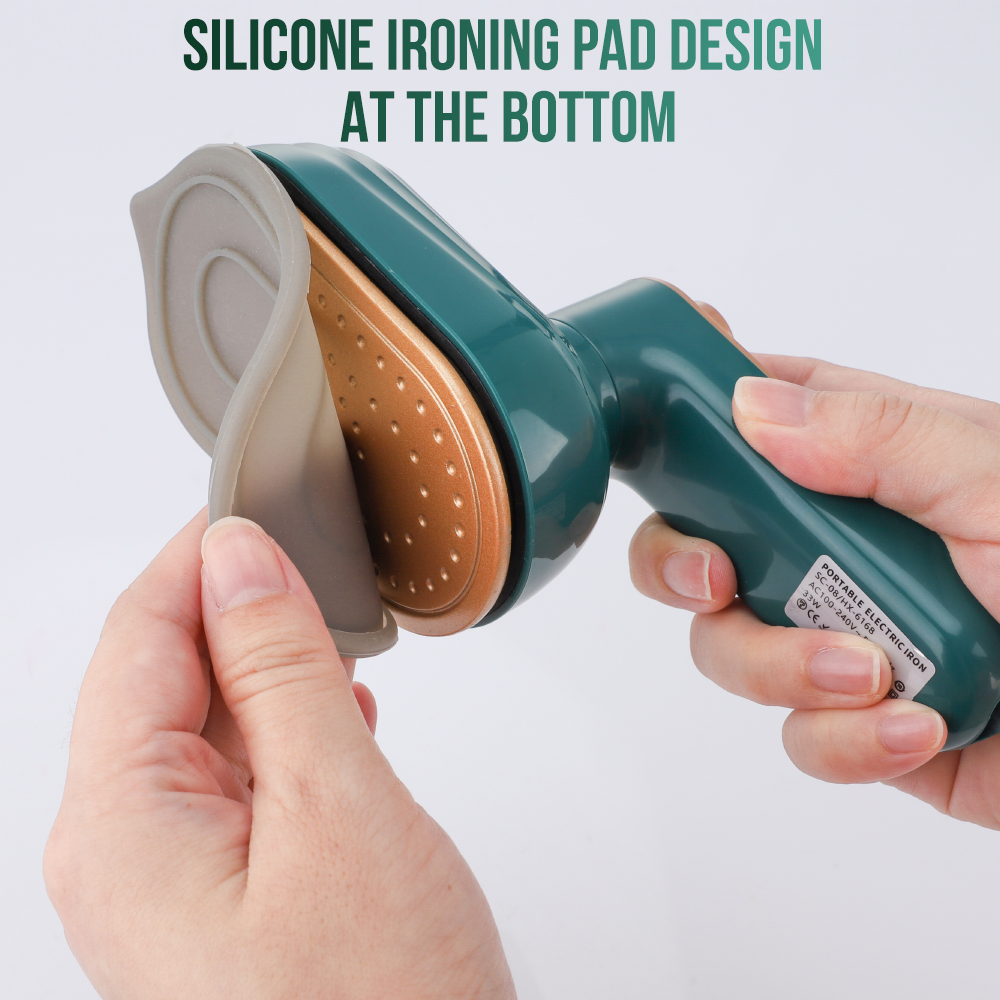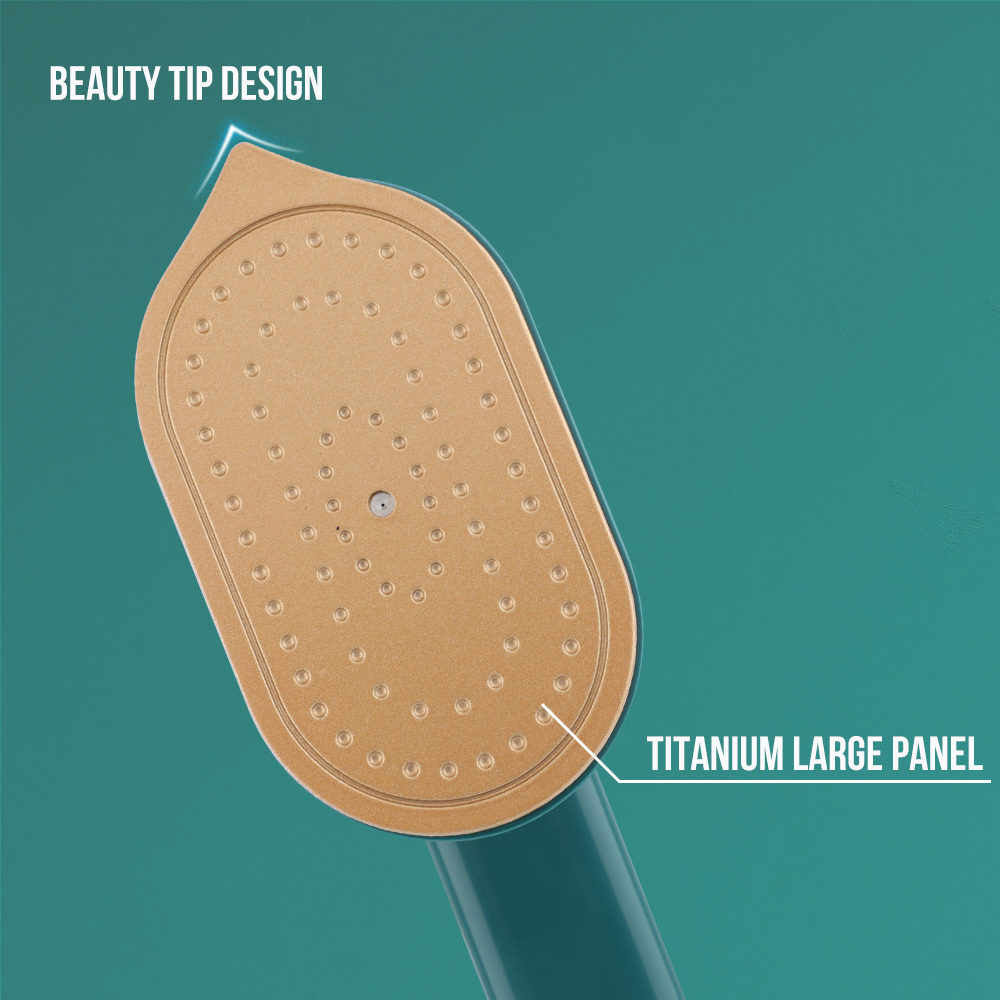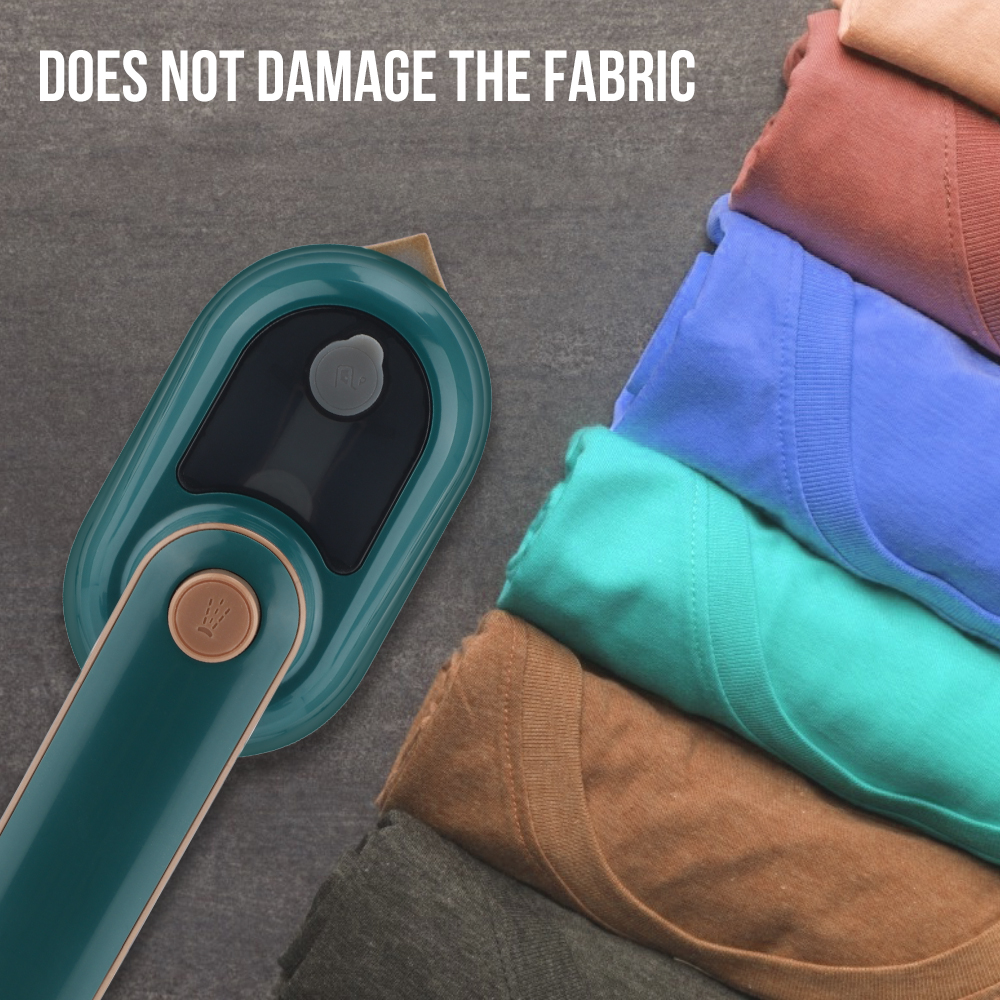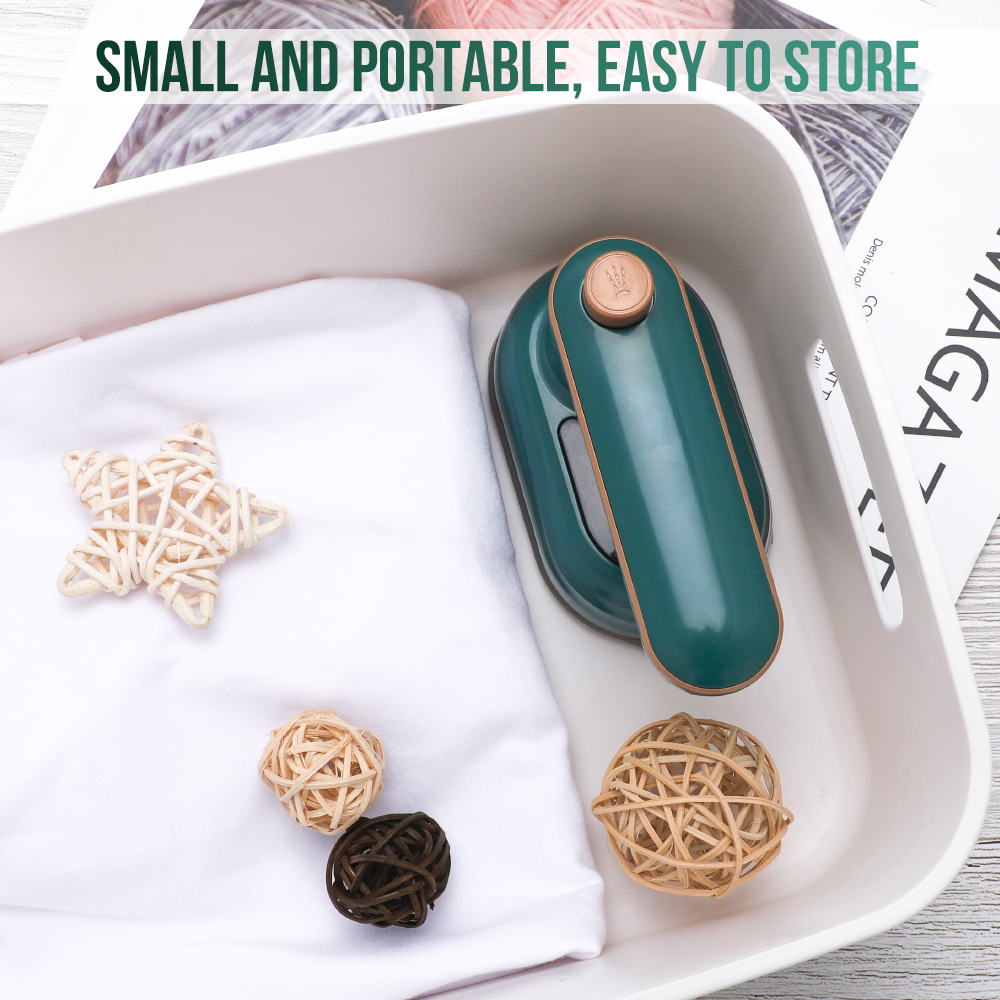 Type B  100ml Water Tank / 970W-1000W
Features:
1. This handheld ironing machine can not only be used to iron clothes without putting them on, but also can sterilize and remove mites and remove odors from clothes.
2. 20-second preheating, 3-minute quick ironing, continuous steam ironing, two levels of steam volume adjustment, quickly smooth out the wrinkles of clothes, and the ironing effect is better.
3. The handle of the ironing machine can be rotated 90° and 180°, which is convenient for flat ironing and hanging ironing. The two ironing methods meet your actual needs.
4. With a built-in 100ml large-capacity water tank, filled with water, this product can continue to work for 8 minutes, meeting the needs of daily ironing at home.
5. This compact machine is easy to store in drawers, luggage, handbags, and more, and is even more portable, keeping your clothes looking as smooth as new anytime, anywhere.
Specifications:
Color: purple
European regulation: AC 220V-40V, 50Hz American regulation AC110V-120V 60Hz
European standard power: 1000W
US standard power: 970W
Power cord length: 1.45M
Plug specification: 3C plug 250V 10A
Panel material: Aluminum die-casting, ceramic gold spraying
Panel size: 125*75mm
The number of holes: 5
Water tank capacity: 100ml
Working time: 8 minutes
Warm up time: 20 seconds
Bottom plate temperature: maximum temperature 180°C
Product size: 15.5*7.7*10.8cm
Packing List:
1* Purple Host (EU/US)
1* English manual
1* 100ml measuring cup
1* heat shield