Size:XS,S,M,L,XL,2XL,3XL
Colors:Grey yellow
Material:Polyester+Mesh+cotton
Suitable for:dog walking, climbing, sports.
Features:
1. Outer shell: silver color heatd protection mesh fabric, breathable. it can reduce the heat comes from outside.
2. Middle layer: water absorbent storage fiber, which can absorb the ice water and keep it for hours.
3. Inner layer: soft cooling touch fabric, this fabric acts cool effect when it gets continuously ice wet from middle layer.
4. with aluminum D rings for attaching leash
5. with nylon webbing across the body from size XL to 3XL for stable tension
6. Ideal cooling dog vest for walking , climbing , sports .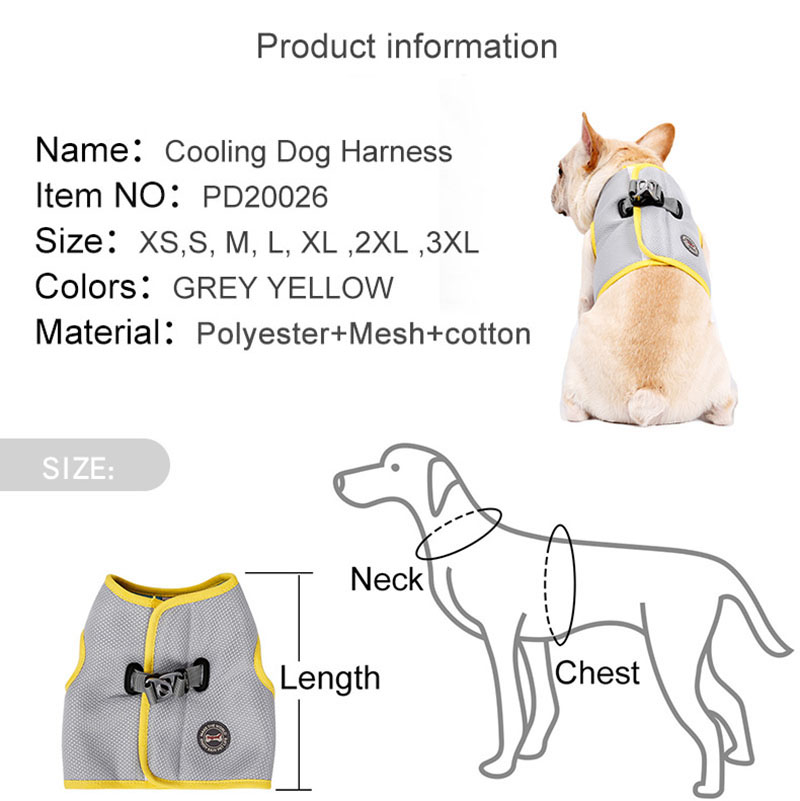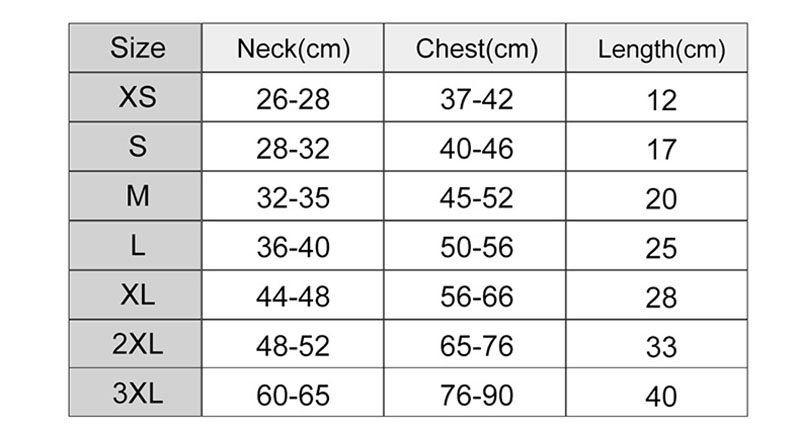 Pls measure your the lenght,chest,neck of your dogs' body as the same location as the line.
Noted:the size in the chart is the size of dog.Due to different measurement methods,size may exist in 2 -3 cm error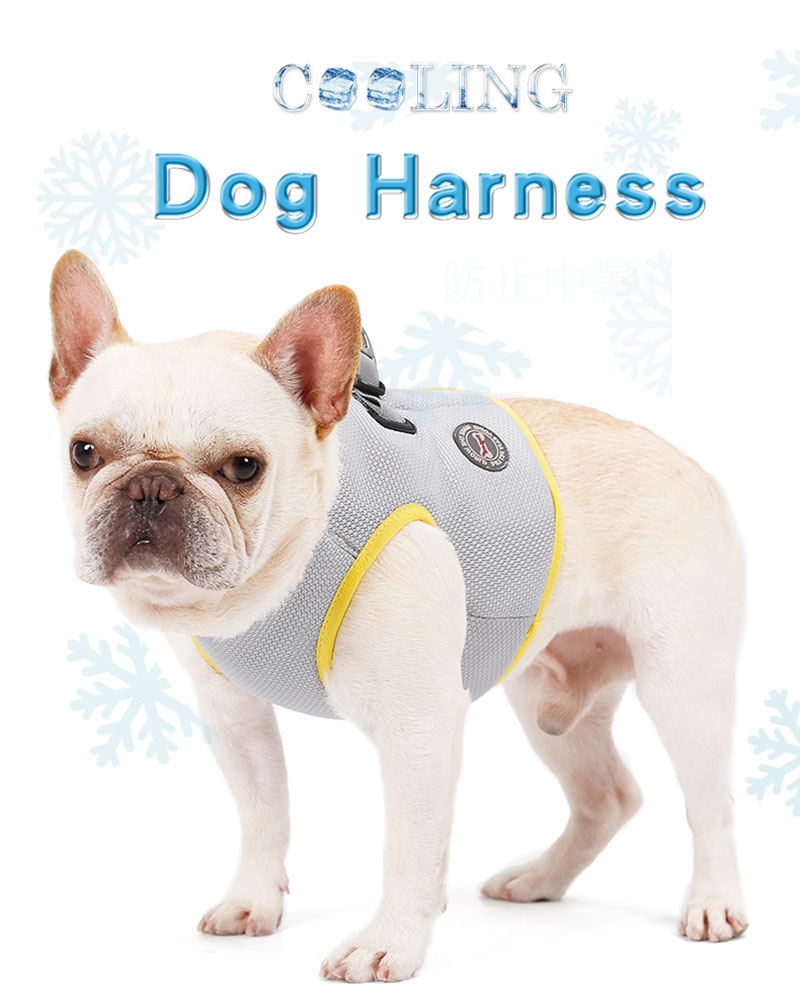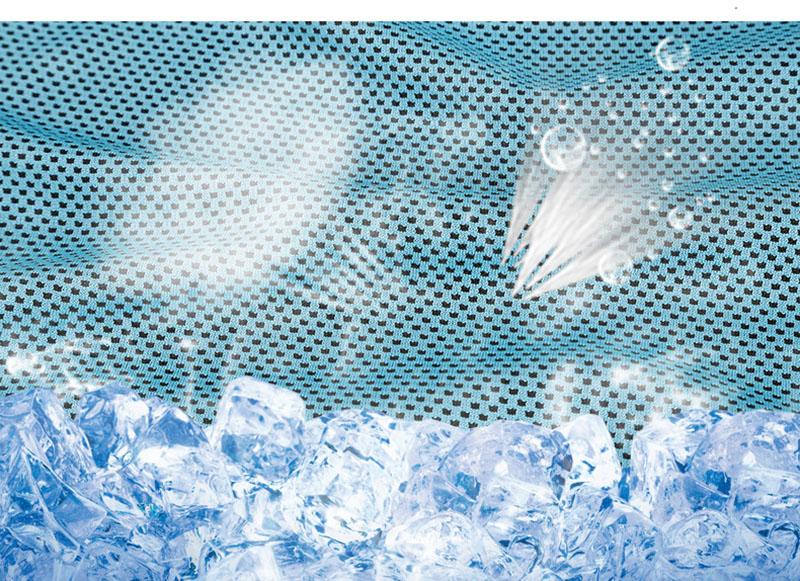 How to cool ?
1. Soak in cold water or freezer for ice cool
2. wring out excess water
3. put it on your dog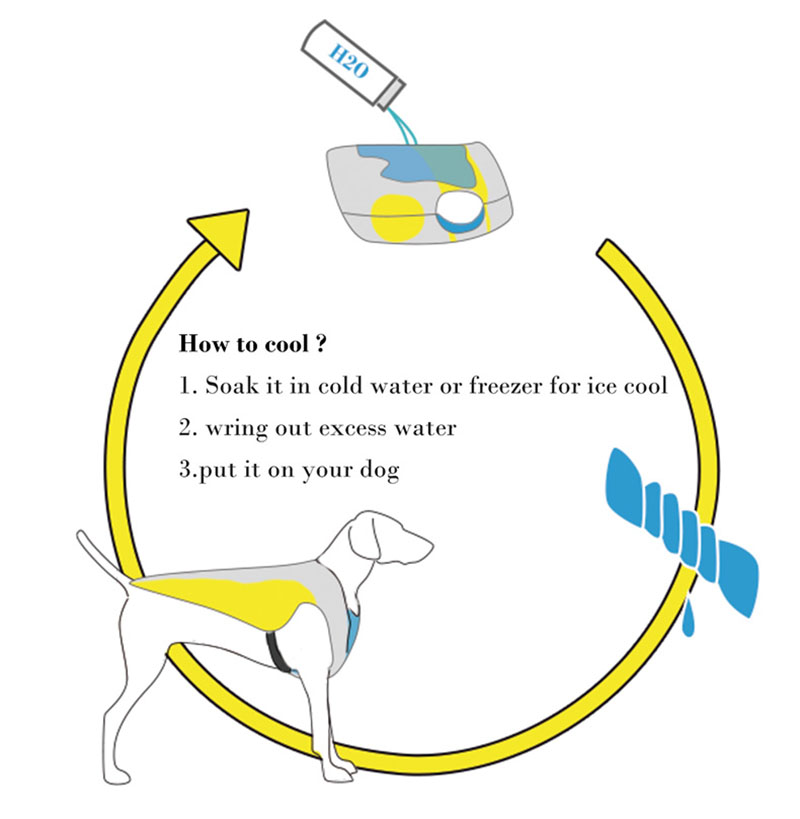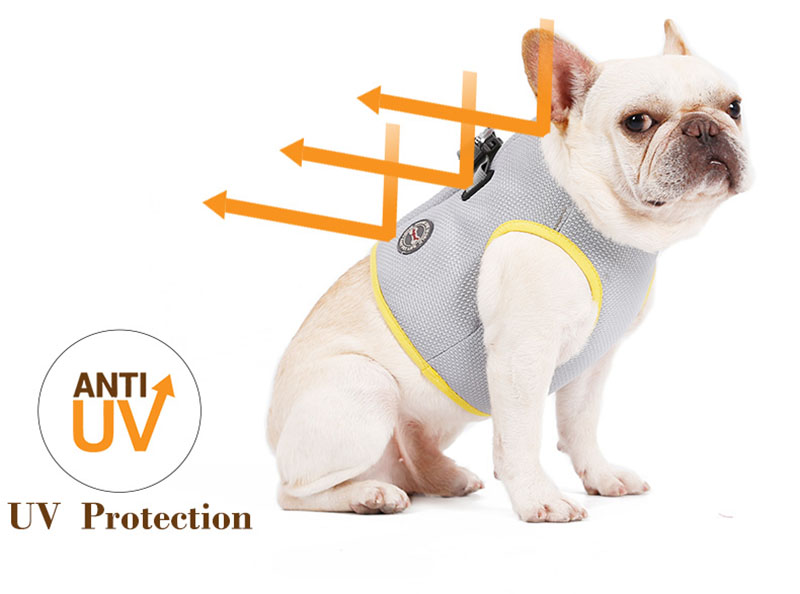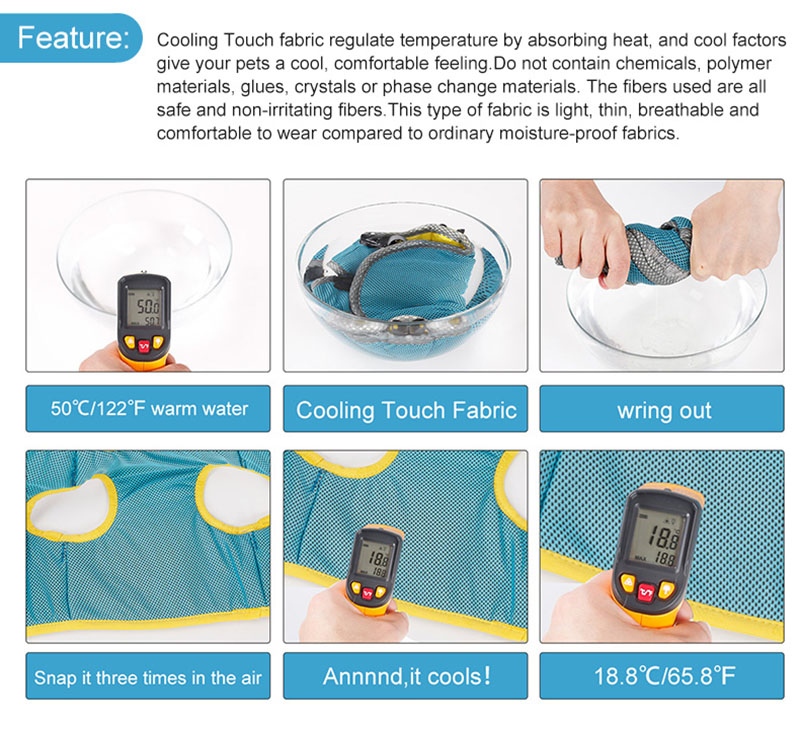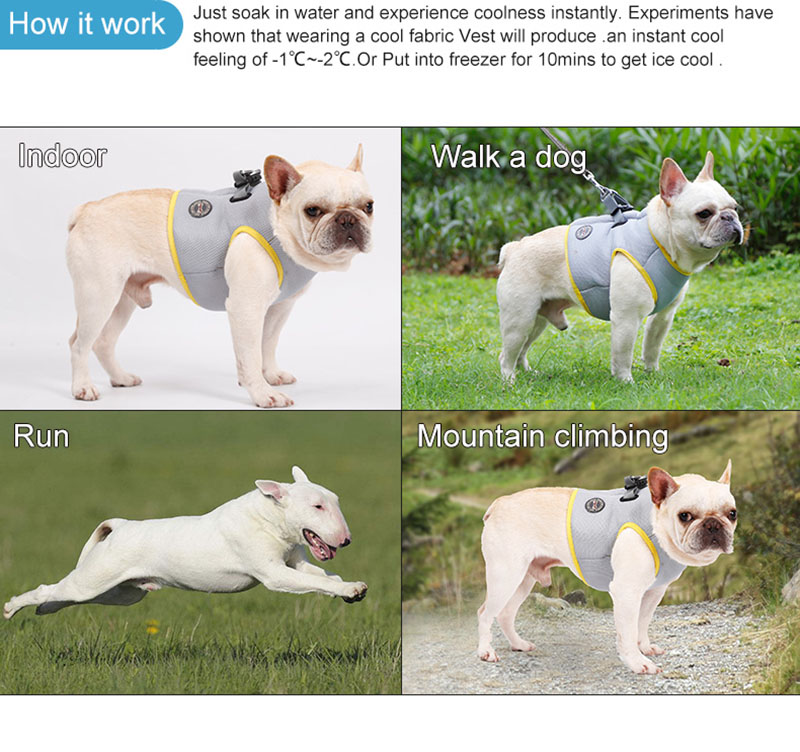 Product details
1.Heatd protection mesh fabric
2.Water absorbent storage fiber
3.Soft cooling touch fabric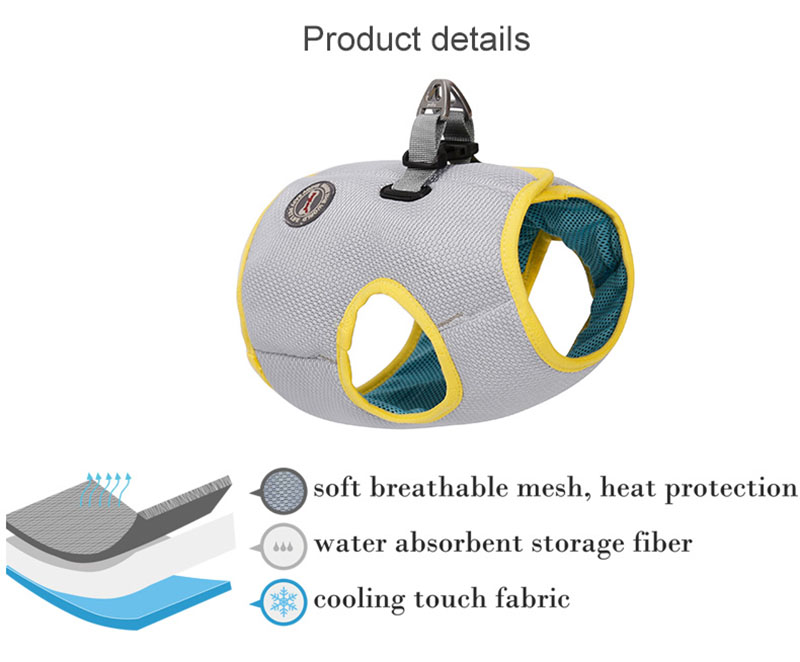 Size adjustable sticker