Whitening Freckle Cream Remove Dark Spots Anti Freckle Cream Niacinamide Fade Melasma Pigmentation Moisturize Brighten Face Care
▶This product is made from natural biological essence extracted from the high-tech.Rich in niacinamide whitening and anti-freckle ingredients,with freckle whitening, remove acne, effect long-term use can regulate skin cell regeneration and repair capability , eliminating the incentive to produce melanin , the effective prevention of various types of stains regeneration , reaching the skin smooth and delicate, soft whitening efficacy.
▶The quickly absorbed texture is not sticky, leaving the skin looking bright and translucent.
▶This daily treatment minimizes spots and acne pigmentation, brightens the skin tone and improves uneven skin tone.And reduce the appearance of dark spots, sun spots, post-acne marks, dullness and redness.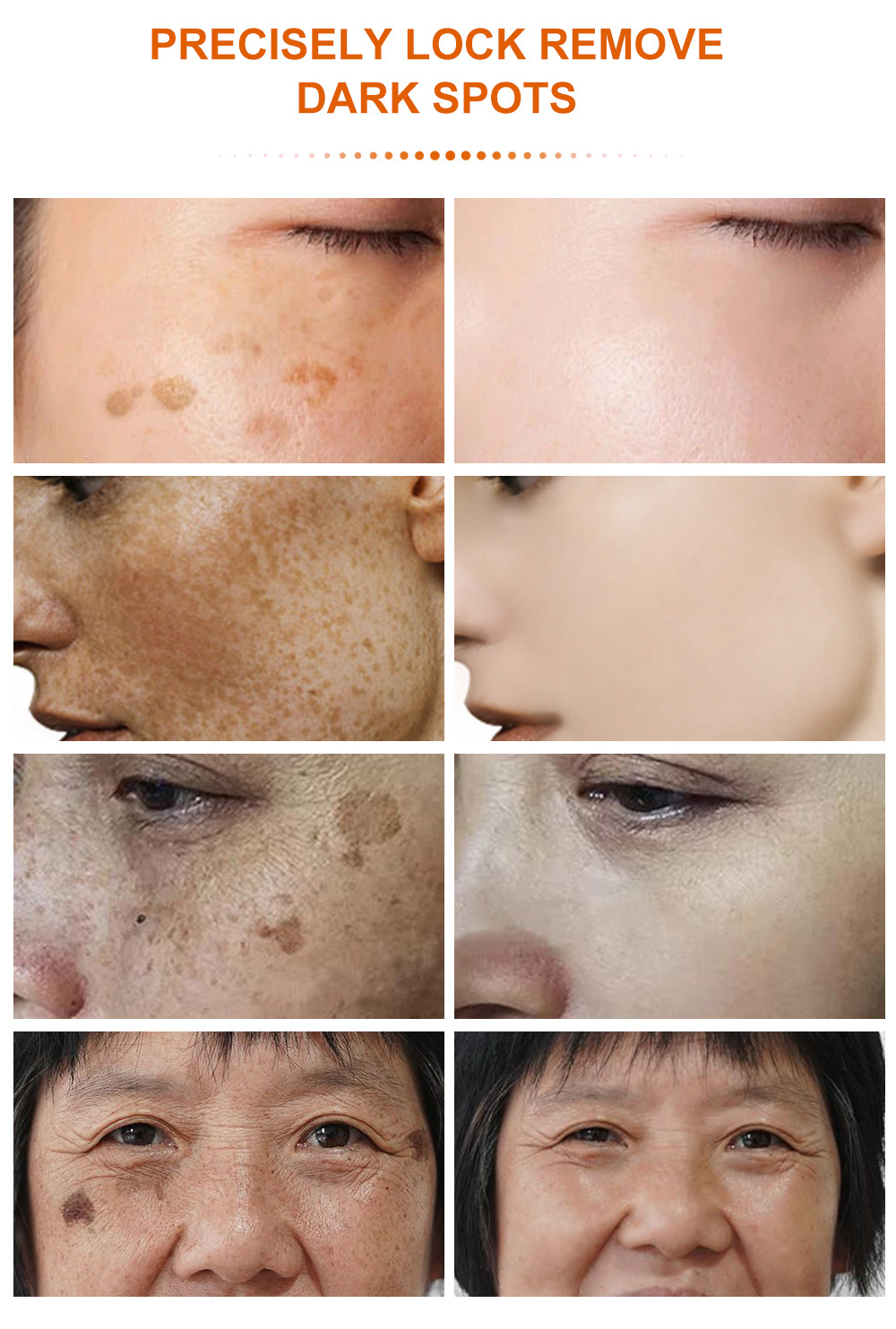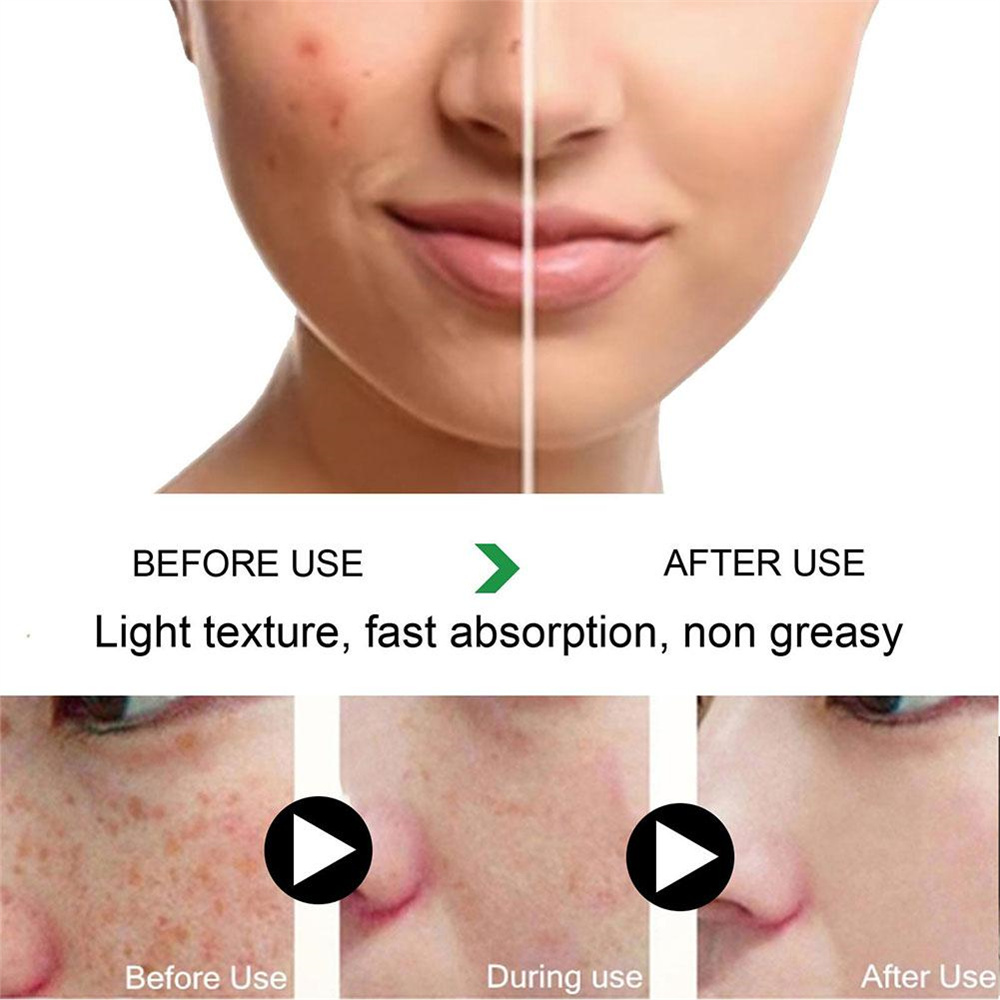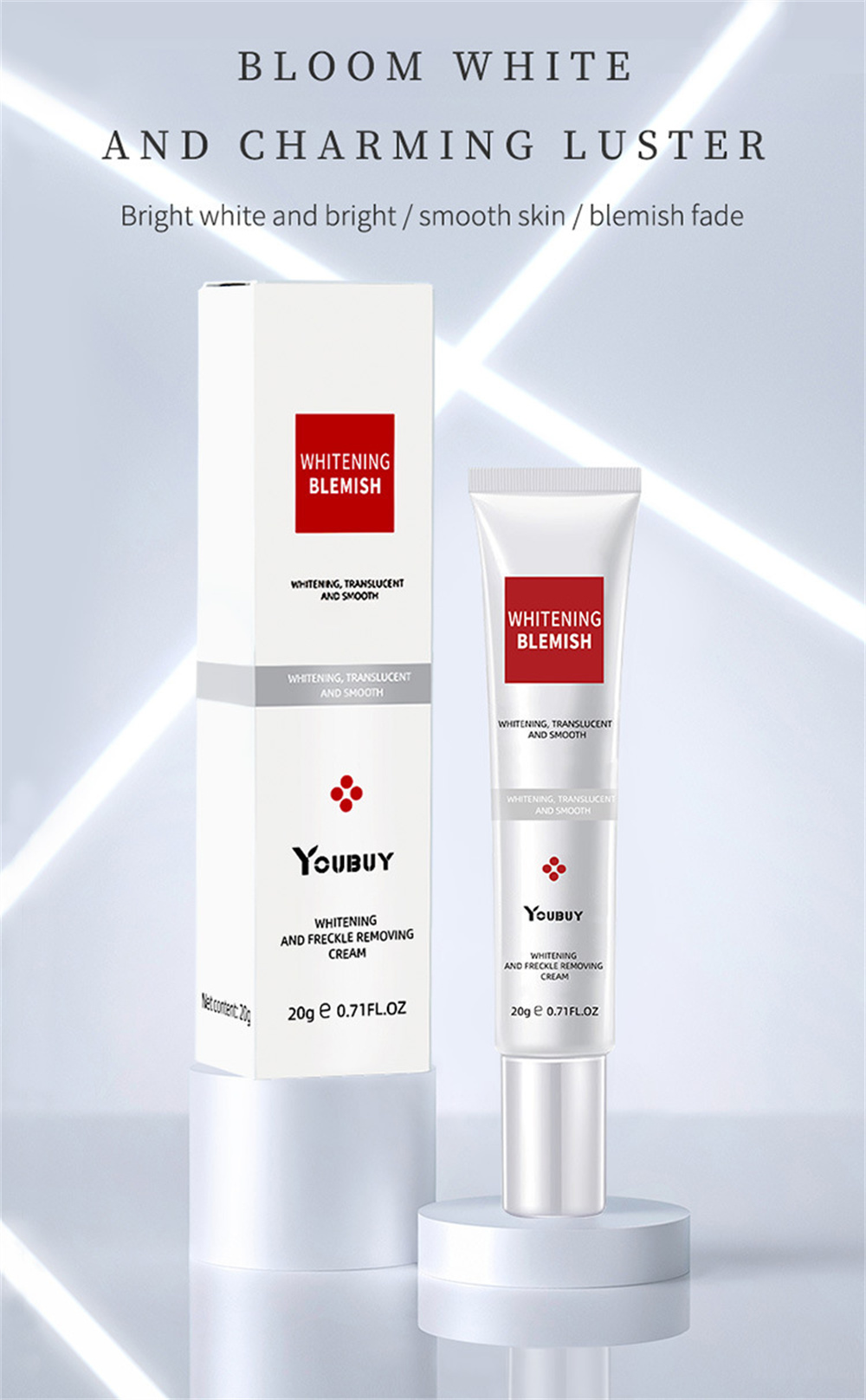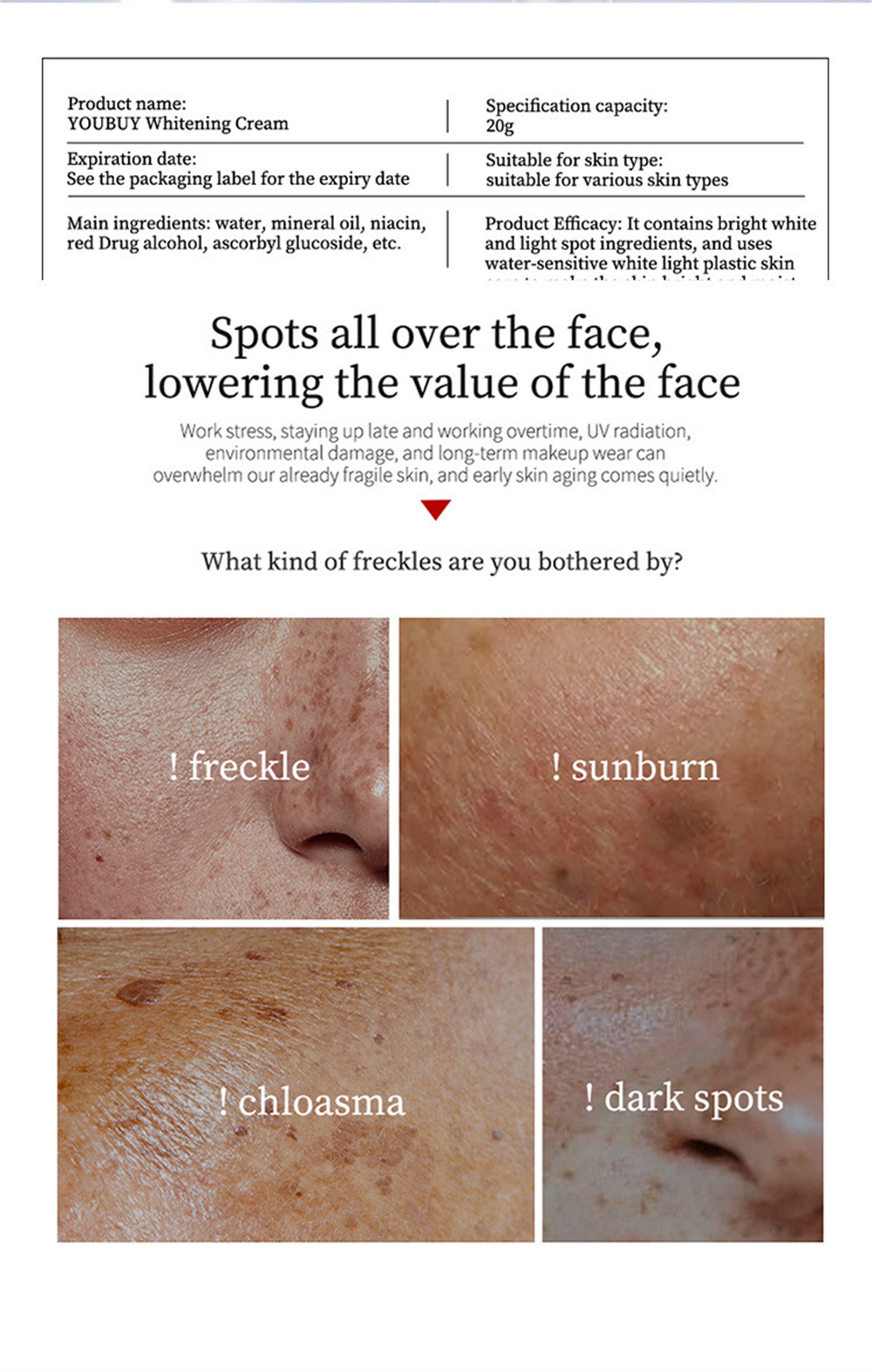 What kind of freckles are you bothered by?
●freckle
●sunburn
●chloasma
●dark spots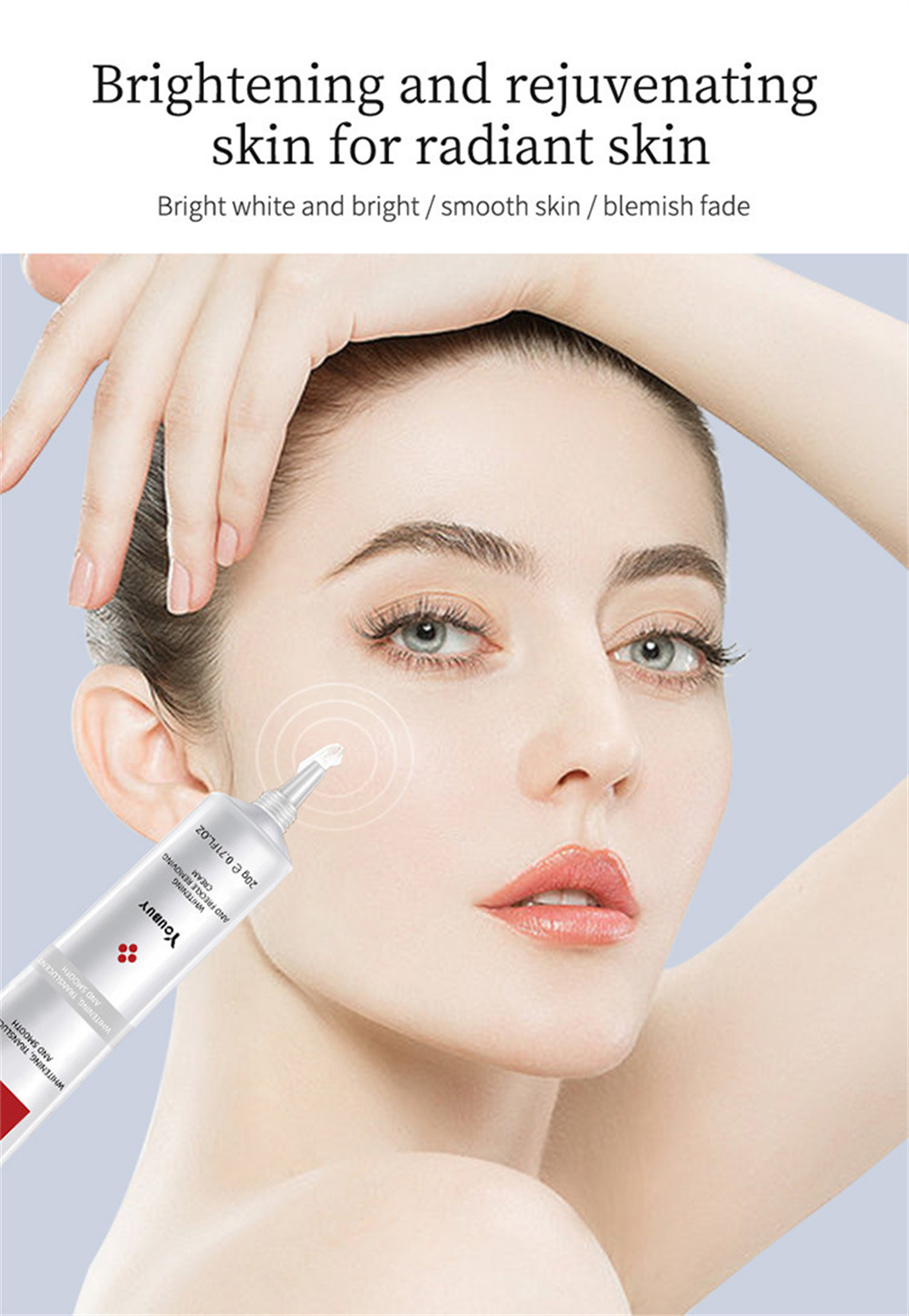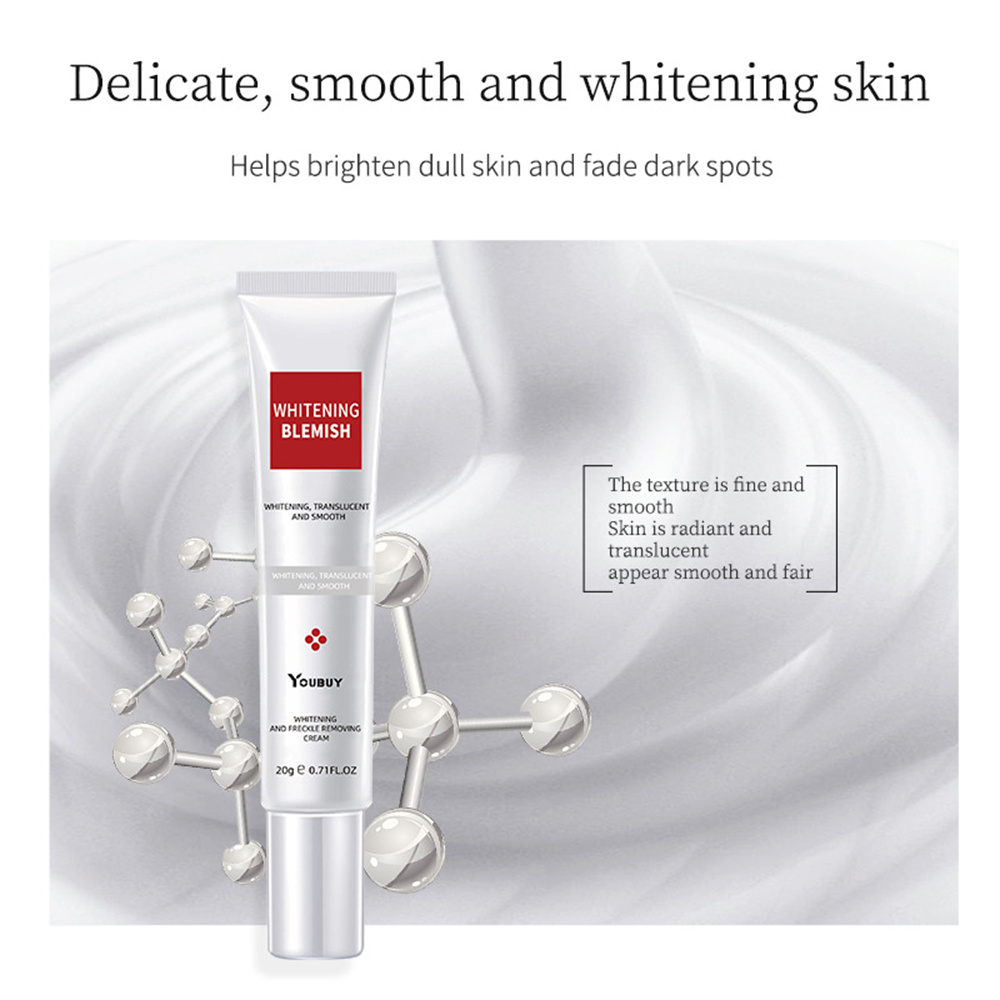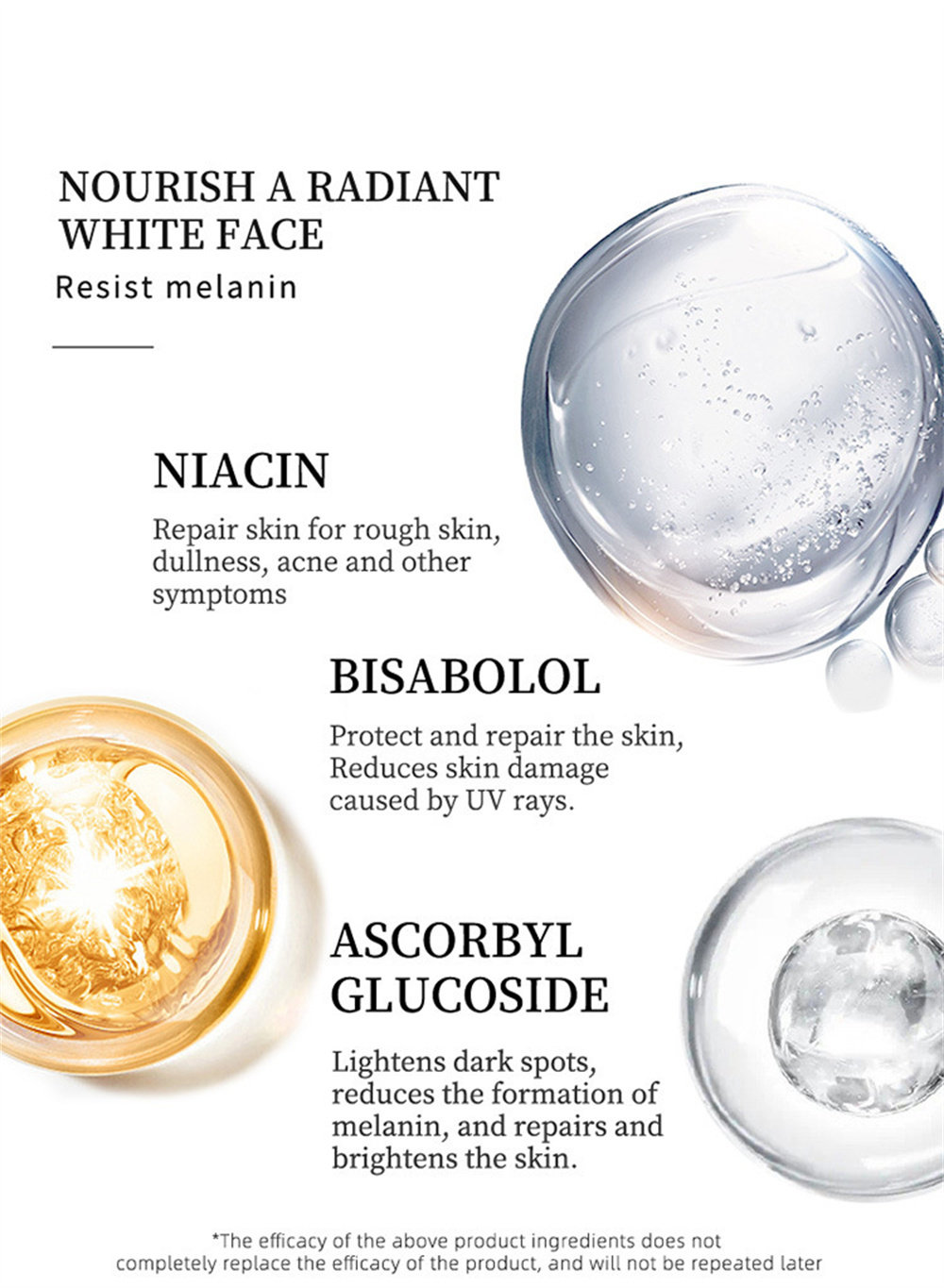 NOURISH A RADIANT WHITE FACE-Resist melanin
●NIACIN-Repair skin for rough skin,dullness, acne and other symptoms
●BISABOLOL-Protect and repair the skin,Reduces skin damage caused by UV rays.
●ASCORBYL GLUCOSIDE-Lightens dark spots,reduces the formation of melanin, and repairs and brightens the skin.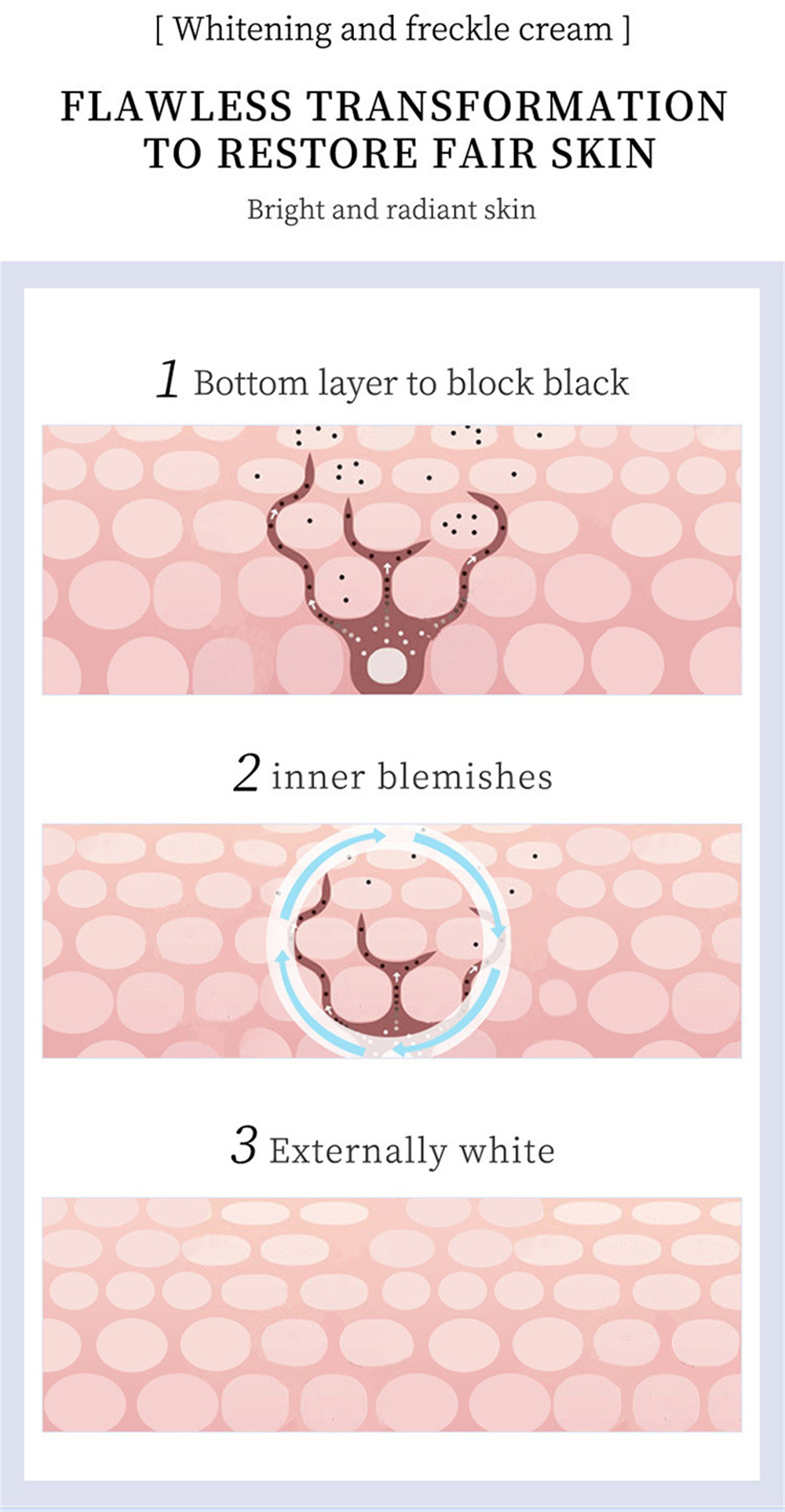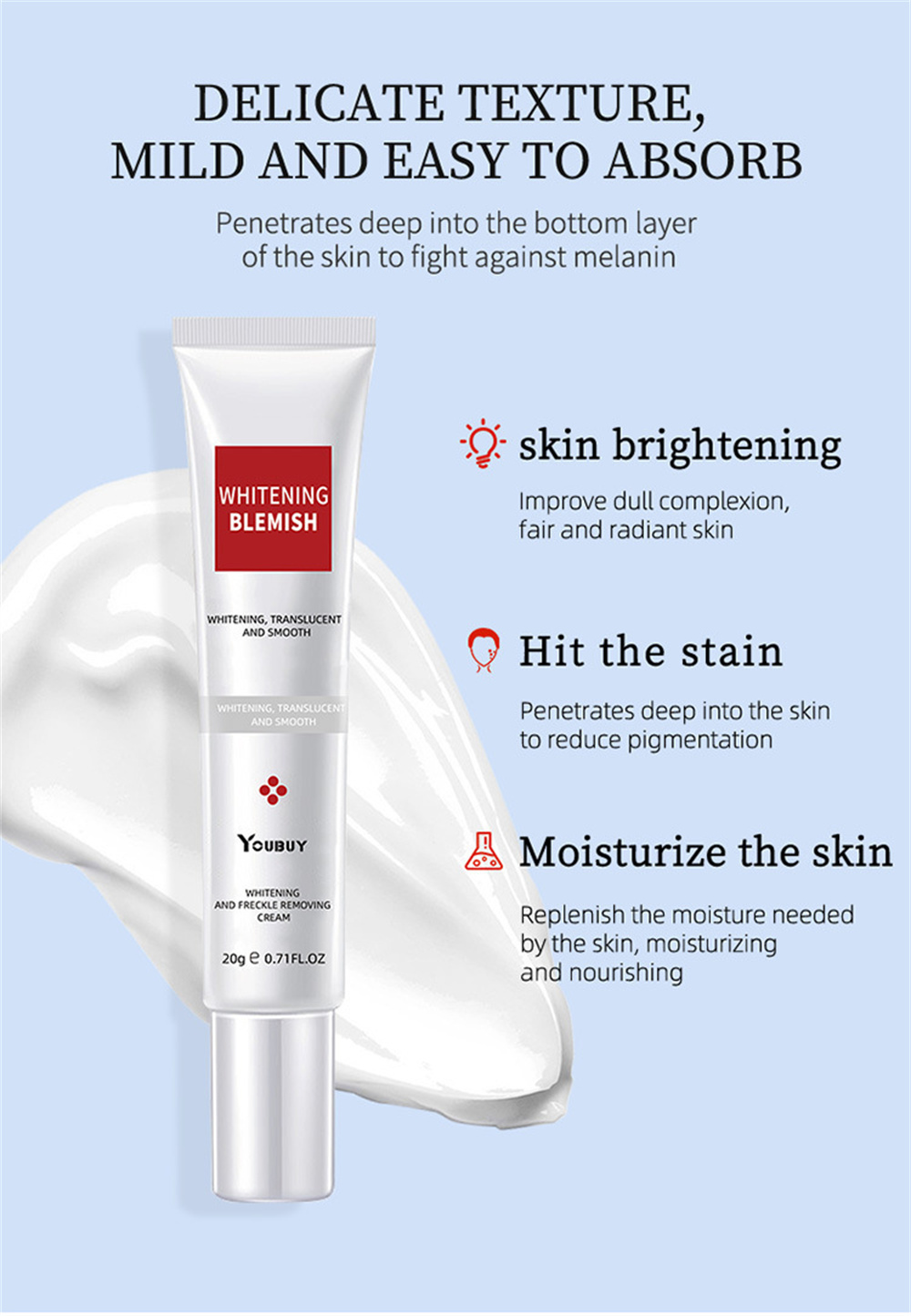 DELICATE TEXTURE,MILD AND EASY TO ABSORB.Penetrates deep into the bottom layer of the skin to fight against melanin
●Skin brightening
Improve dull complexion,fair and radiant skin
●Hit the stain
Penetrates deep into the skin to reduce pigmentation
●Moisturize the skin
Replenish the moisture needed by the skin, moisturizing and nourishing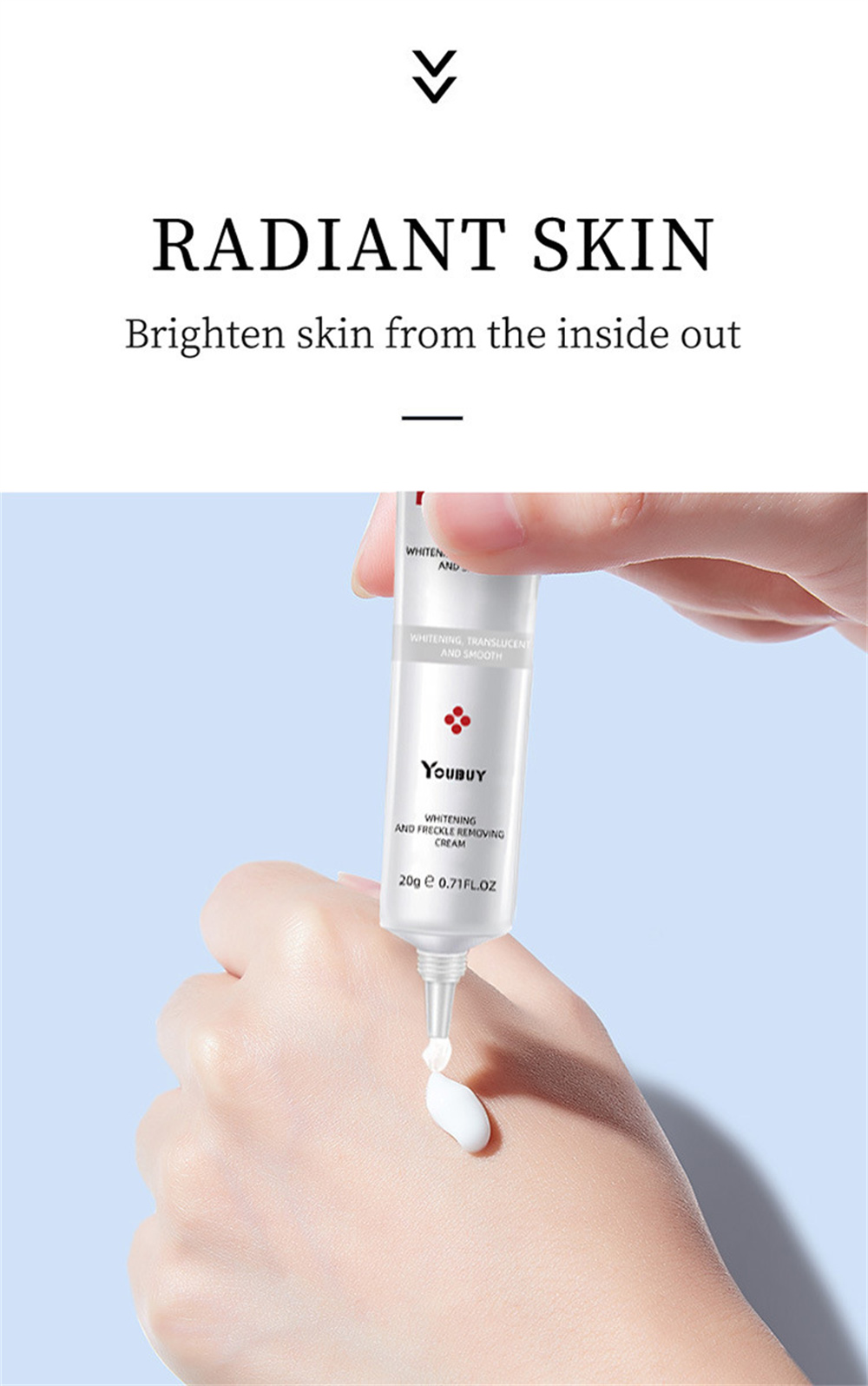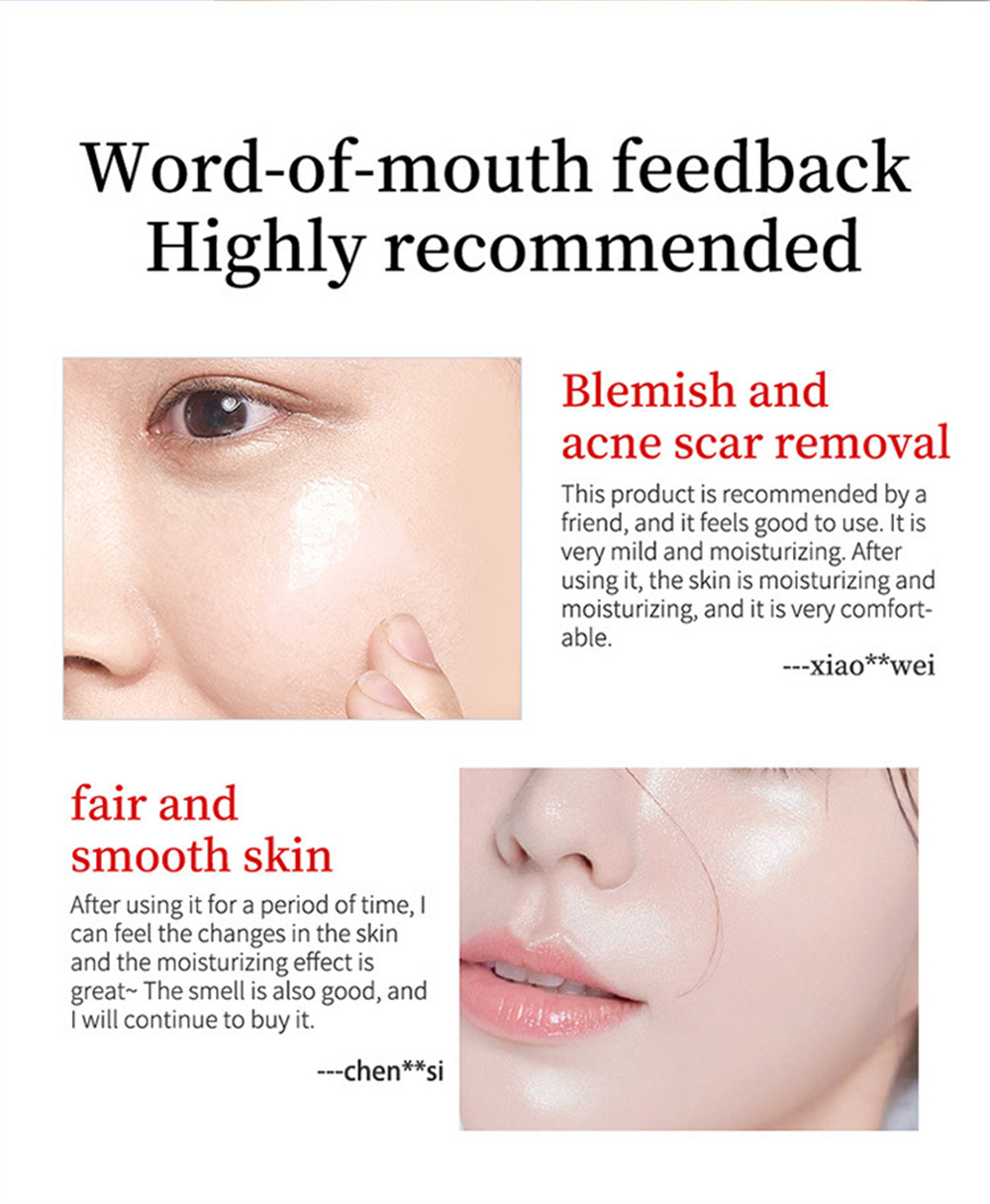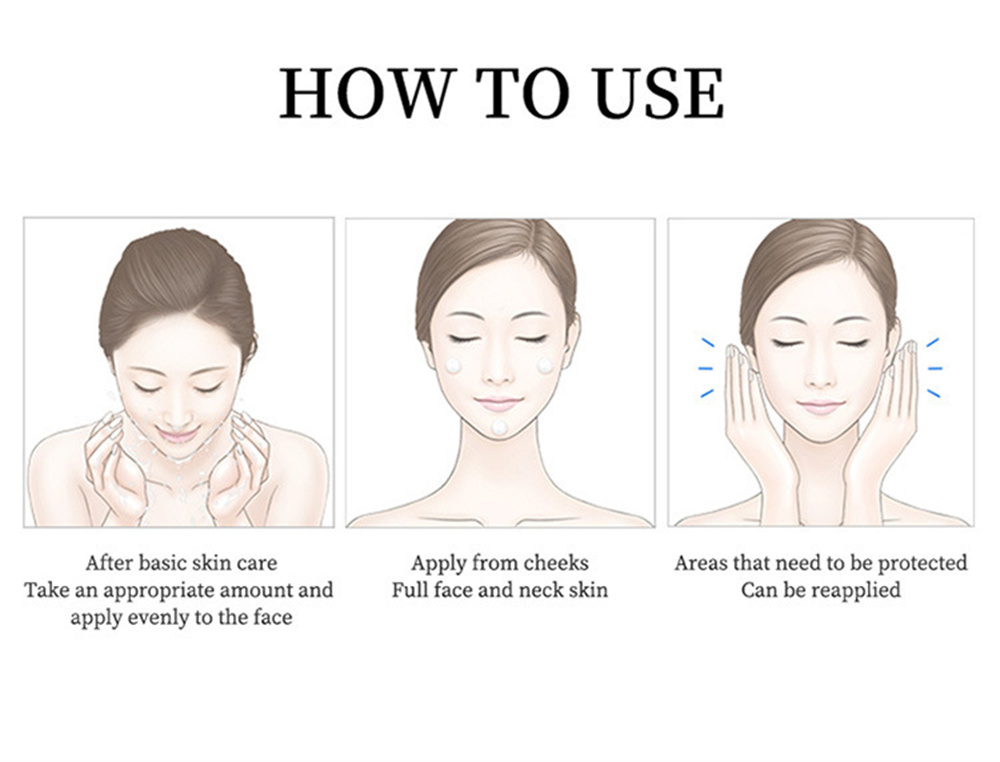 HOW TO USE:
●After basic skin care take an appropriate amount and apply evenly to the face
●Apply from cheeks full face and neck skin
●Areas that need to be protected can be reapplied