After sale
One-year warranty: within one year of purchasing the product, if there is any non-human damage failure, please contact customer service, we will provide you with the most complete after-sales service. You can send item for repairing within 1 year after receipt. Shipping cost on buyer side.
Note: Android Auto is only available with Android version 10 or above, and for Huawei phones do not support Android Auto.
From October 20, 2022, OBDPEAK K2 will be upgraded to the latest version 2023, adding Wired & Wireless Android Auto, AUX Connection and Mirror Link functions.
2023 version comes with AUX cable for free, you don't need to buy extra.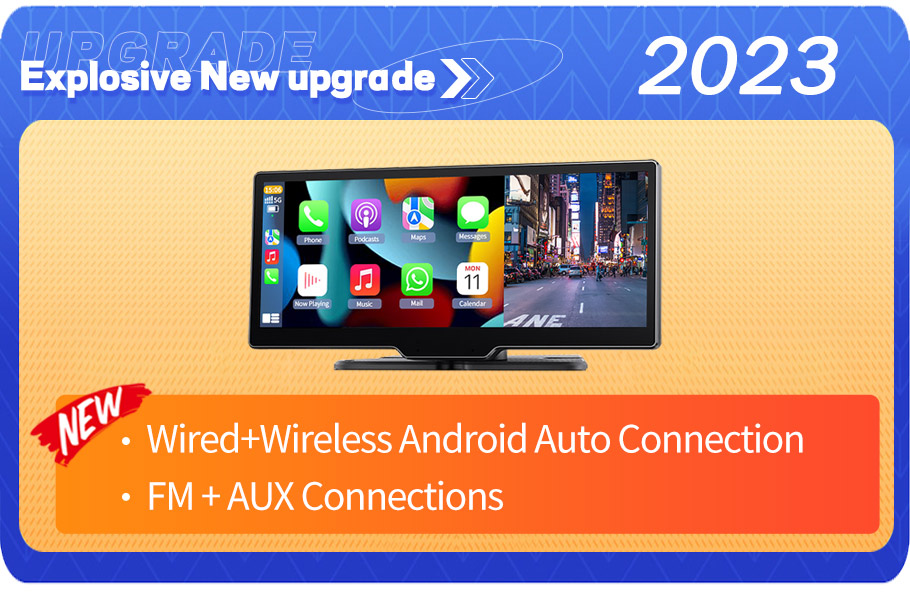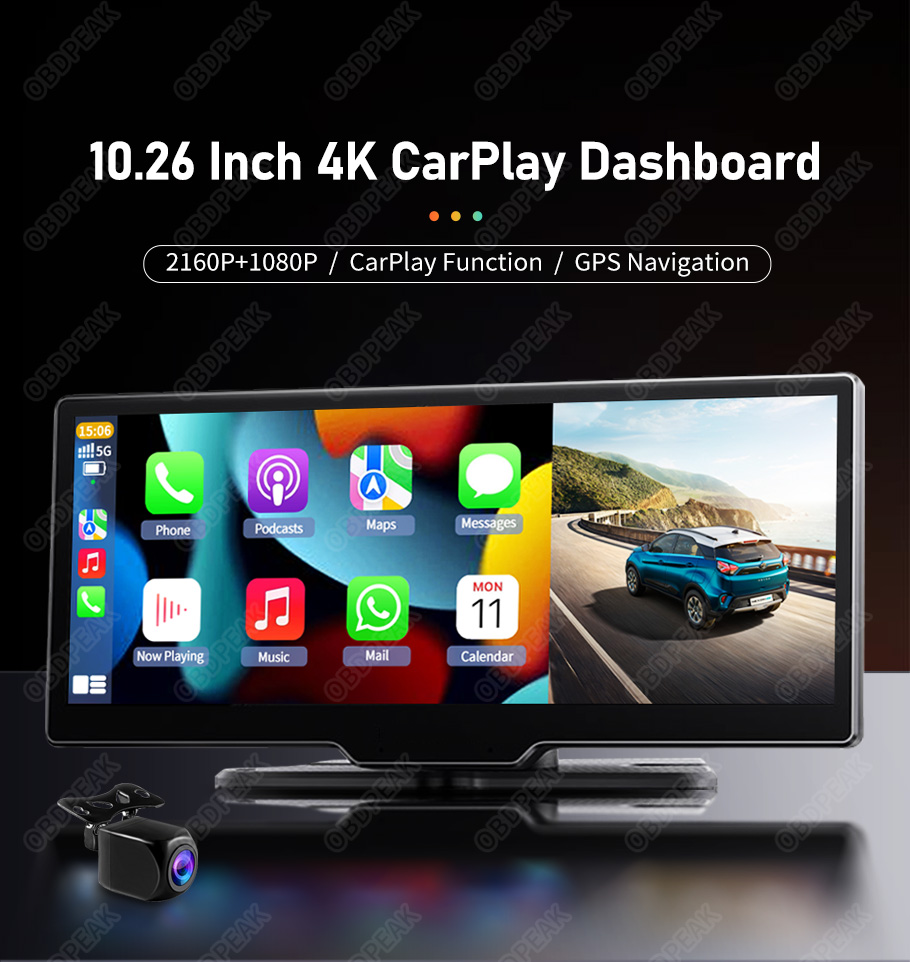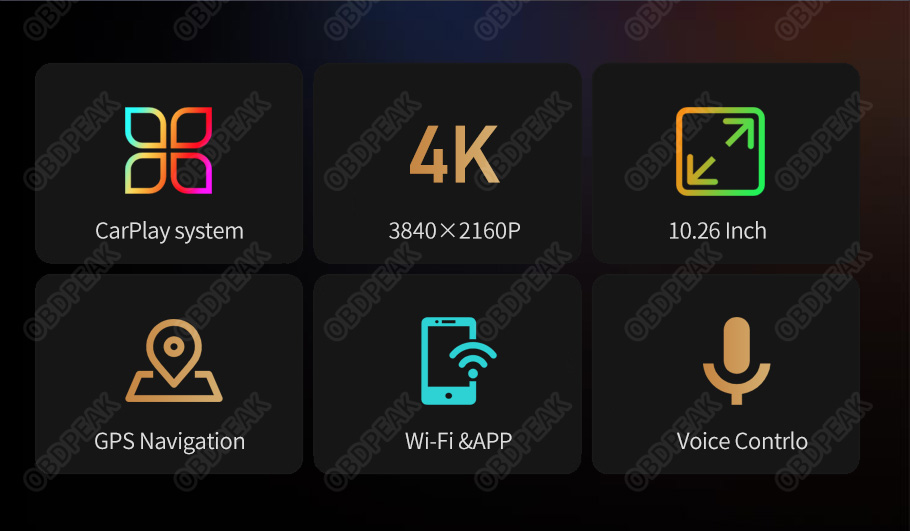 Front 4K 2160P + Rear 1080P Record
    10.26 Inch ultra wide-angle full view touch screen, capturing license plates, road signs, and other critical details on the road. Very clear and smooth images display as like a stream flowing on the excellent WDR and auto adjusting brightness streaming mirror. Supports simultaneous 1:1 display of front and rear cameras.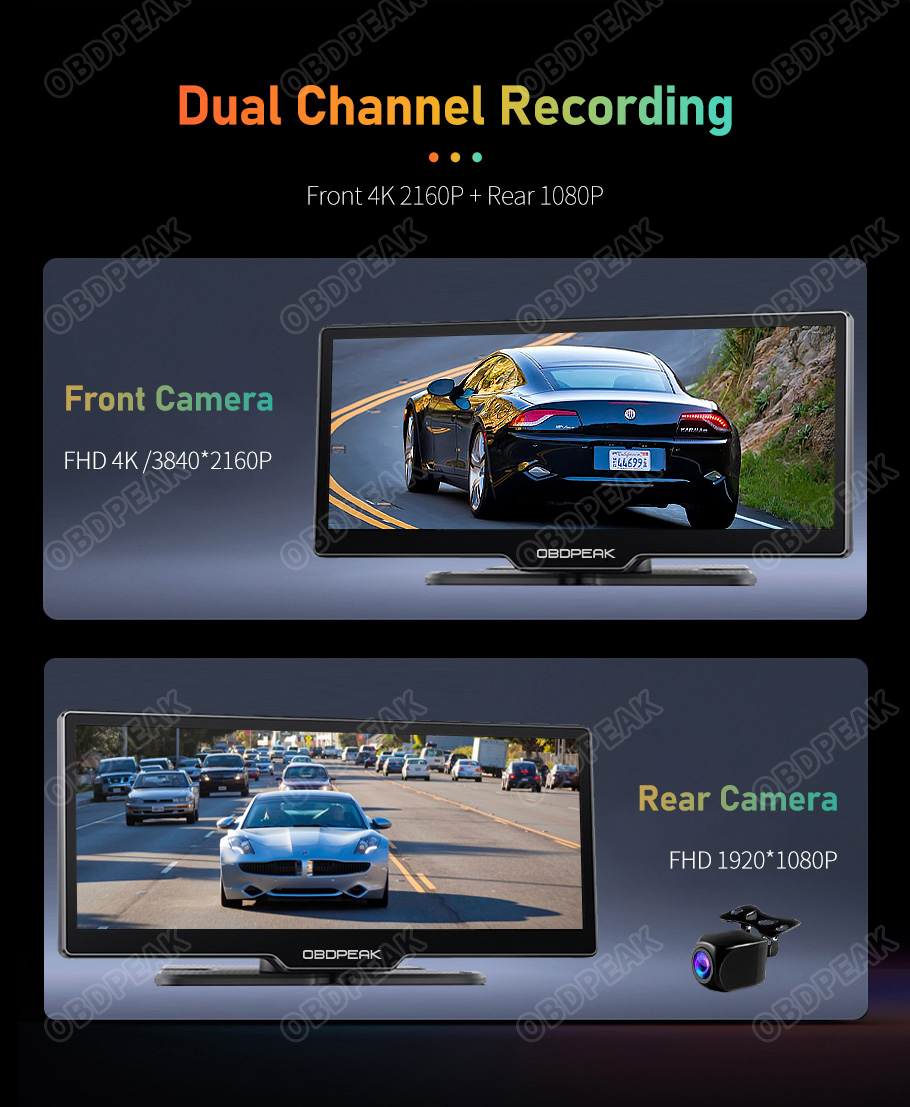 Latest Carplay and Android Auto Features
    The OBDPEAK K2 recorder uses the latest technology, supports Carplay and Android Auto functions, users can easily and safely make calls, listen to music, send and receive messages, use navigation, support Siri, and more. (Wireless Connections, via BT or WiFi)
New upgrade: Wired+Wireless Android Auto
K2 supports wired and wireless Android Auto, which can adapt to more mobile phone models, enabling you to use mobile phone functions intelligently and safely when driving the vehicle. (USB cable not included)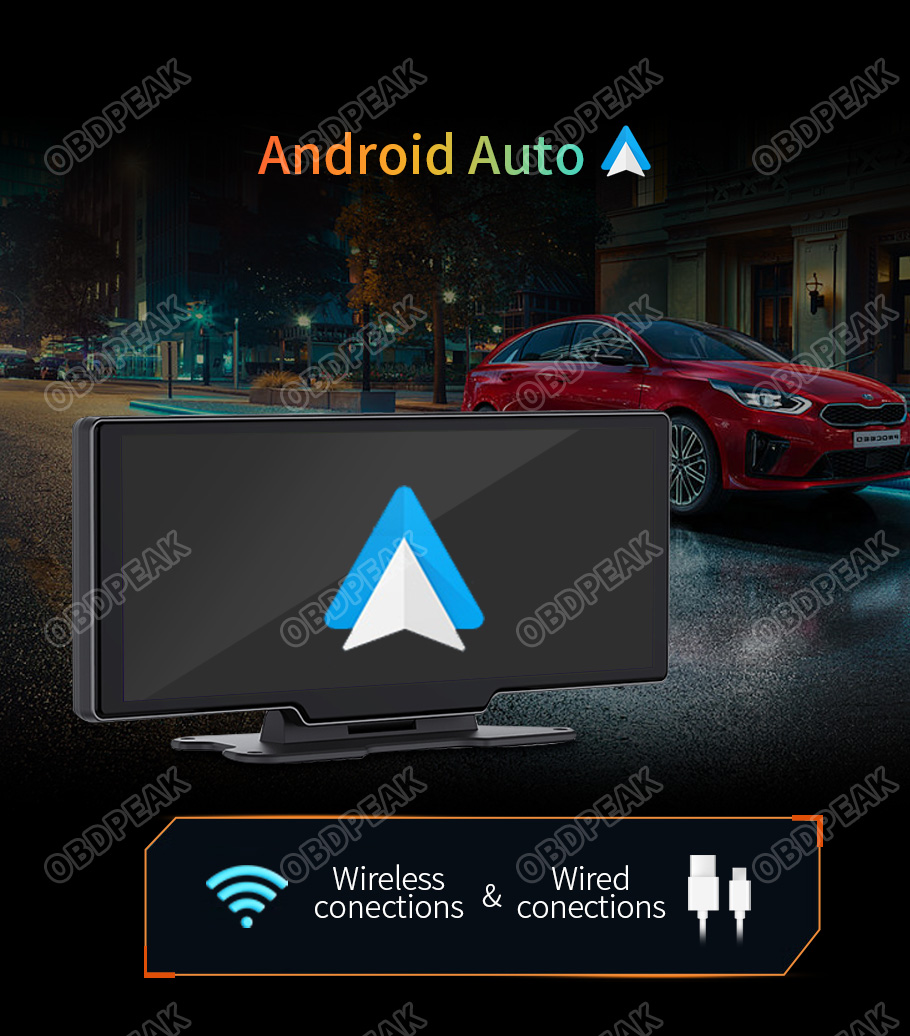 In Carplay mode, support Siri voice assistant, free hands, and get a better driving experience.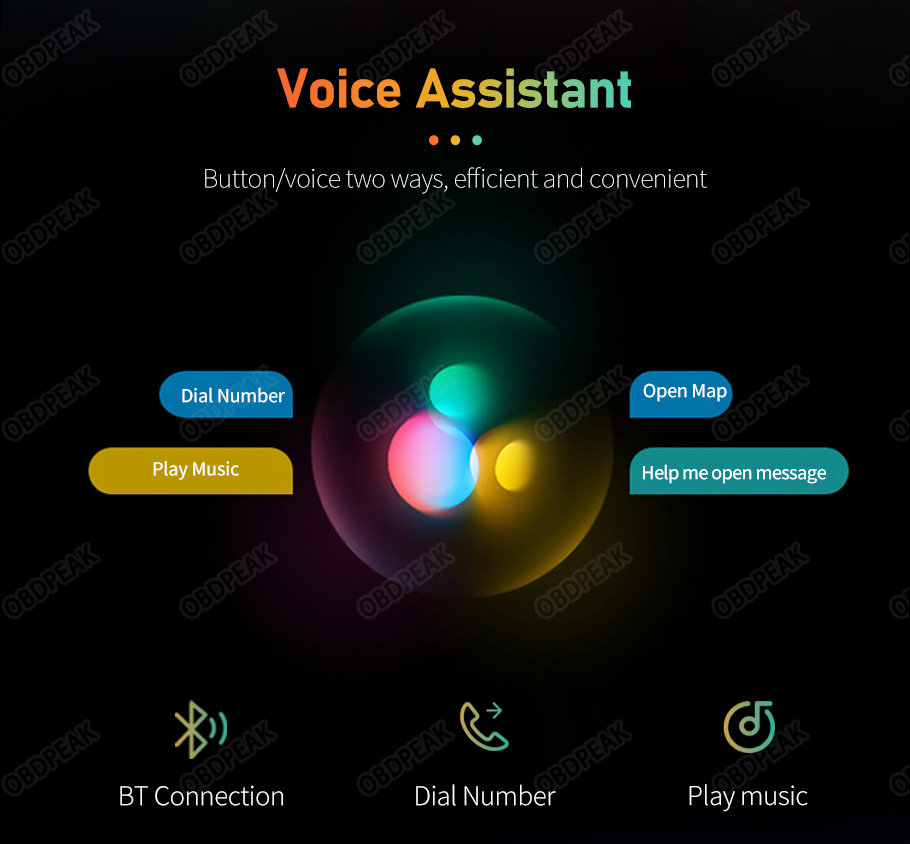 In Carplay mode, the DVR can realize the GPS navigation function, and you can directly wake up the voice assistant and say your destination, it will help you plan your route, which is more convenient and safe for your drive.
(Note: The DVR itself does not have GPS navigation software)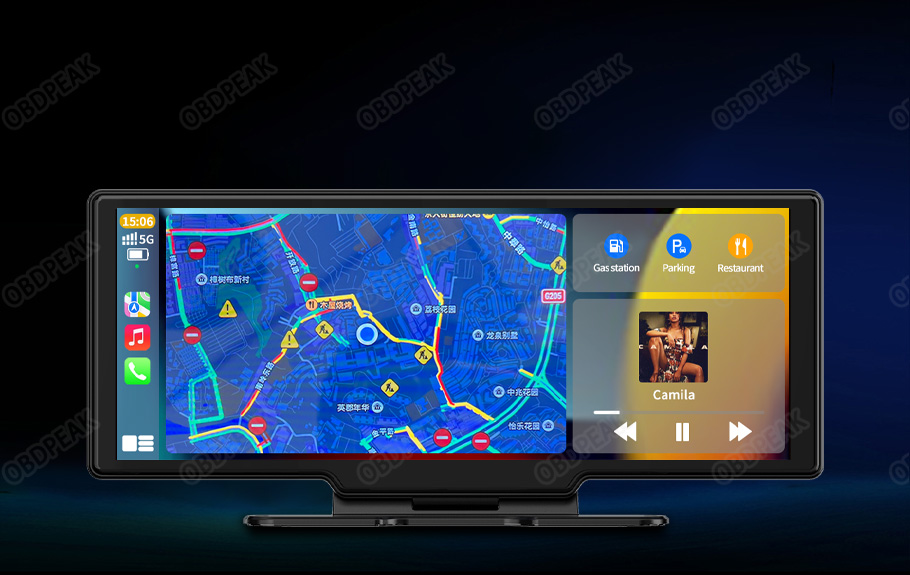 GPS Tracking
    After connecting the GPS module, the DVR will display the speed, and record the speed, coordinates, and track. Dedicated player, more detailed playback display. You can view your speed, coordinates, track in detail. (need to purchase GPS antenna version)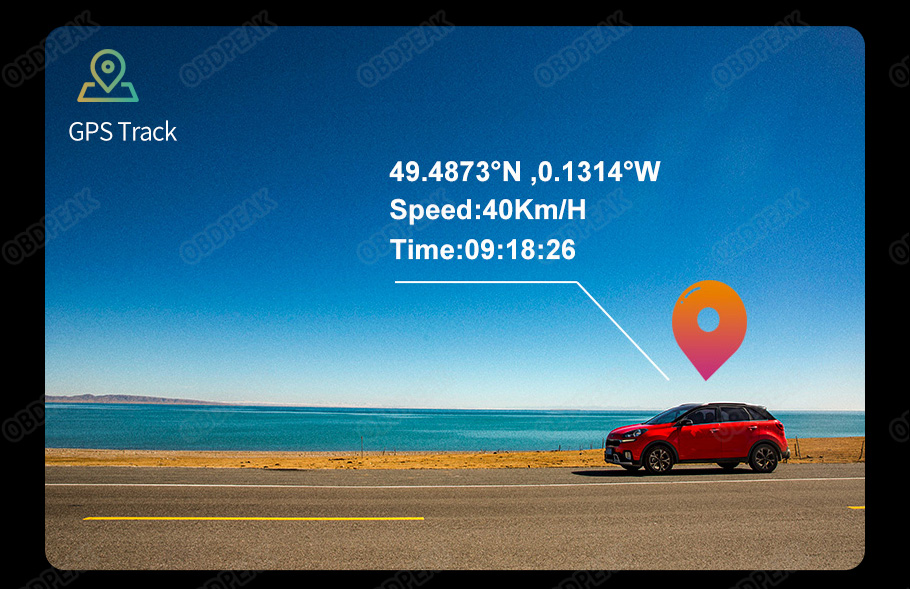 5G Hz Hight-Speed WiFi
    Equipped with built-in WiFi, it can be connected to a mobile phone, you can preview real-time images to view historical records and quickly download pictures. With the latest 5G Hz technology, the video transmission speed will be faster and smoother than the traditional 2.4G Hz.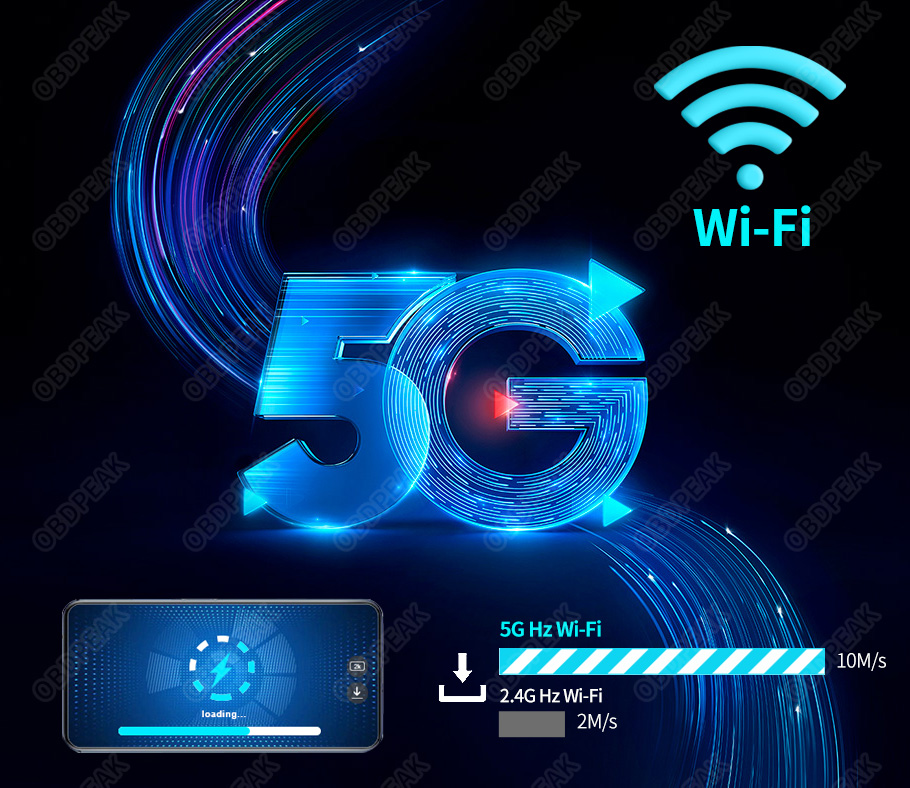 New upgrade: FM Transmitter & AUX Connection
    Built in multi chip audio output mode, wireless FM output or wired AUX audio output can be selected, and high fidelity audio output can be retained, we give free aux cable.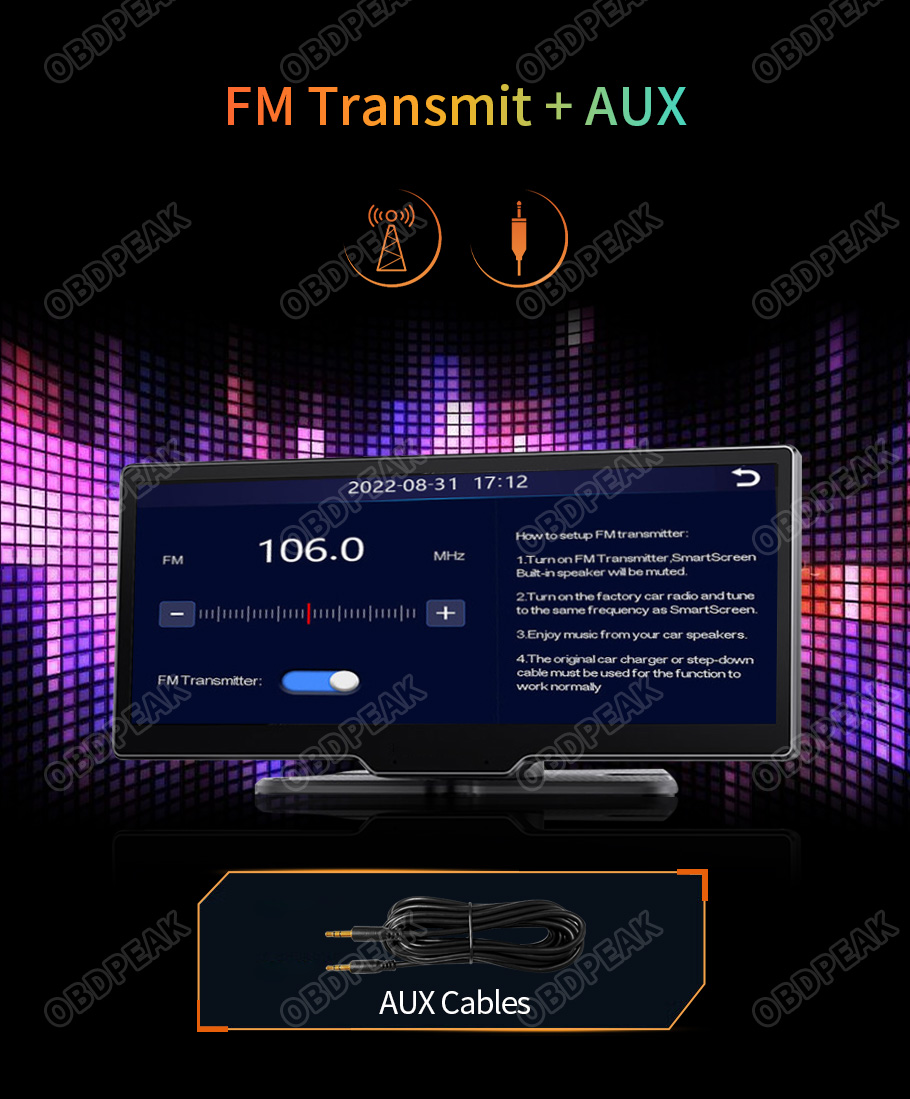 New upgrade: Mirror Link
Support Airplay / Android Wireless Mirror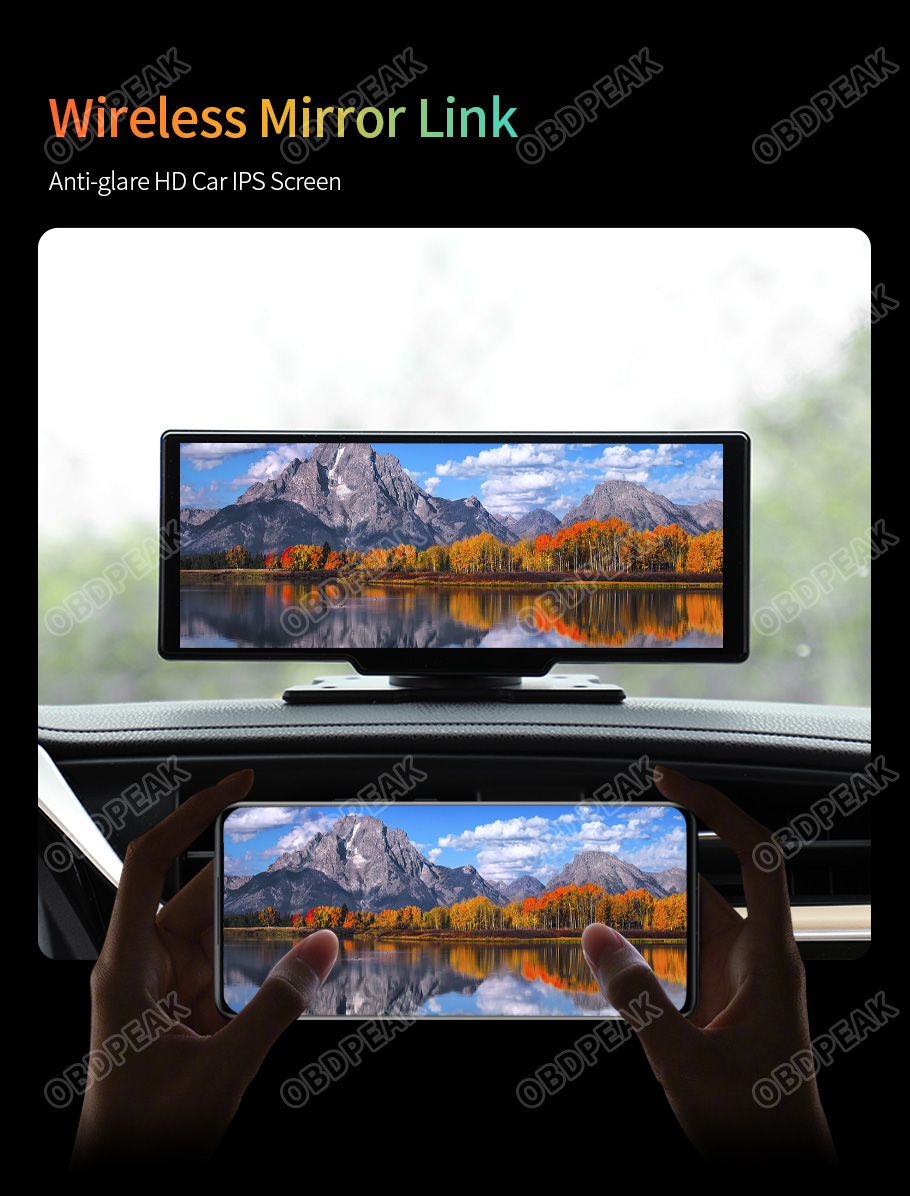 Two modes
1. When you are not connected to your mobile phone, K2 is a streaming dash cam, with dual cameras to record your driving dynamics in all aspects.
2. When you connect your phone and start CarPlay/Android Auto, K2 is a smart dash cam that provides more functions and enriches your driving experience.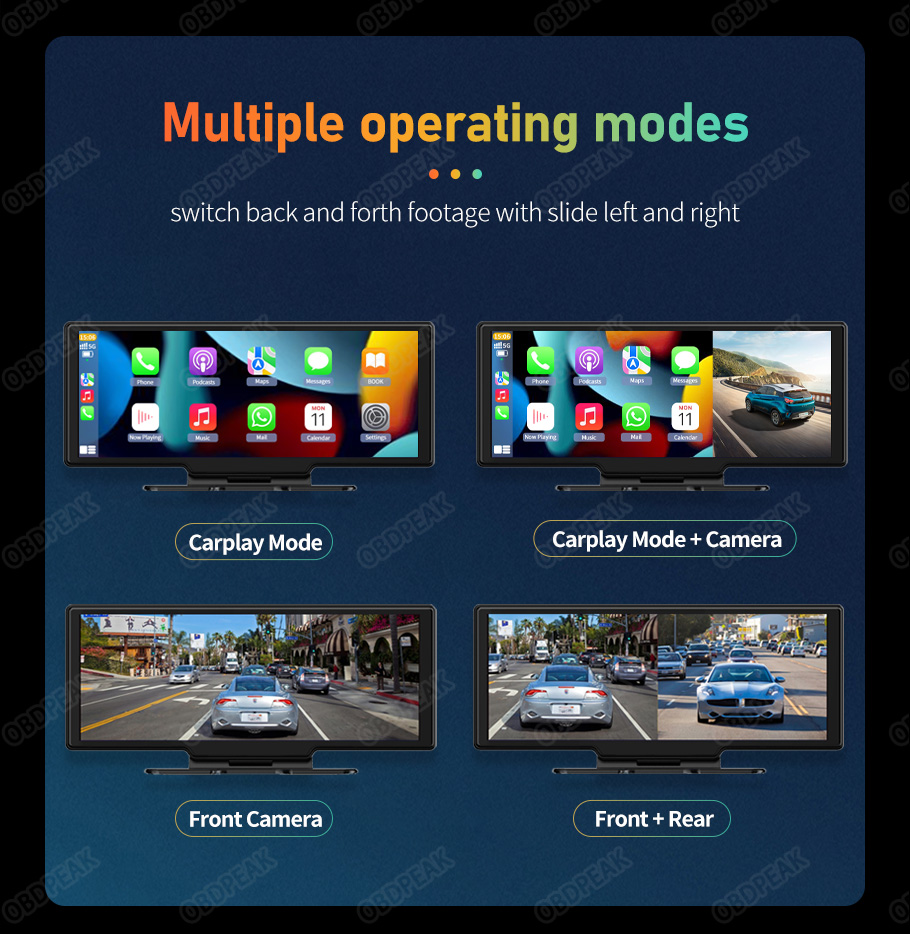 Full screen reversing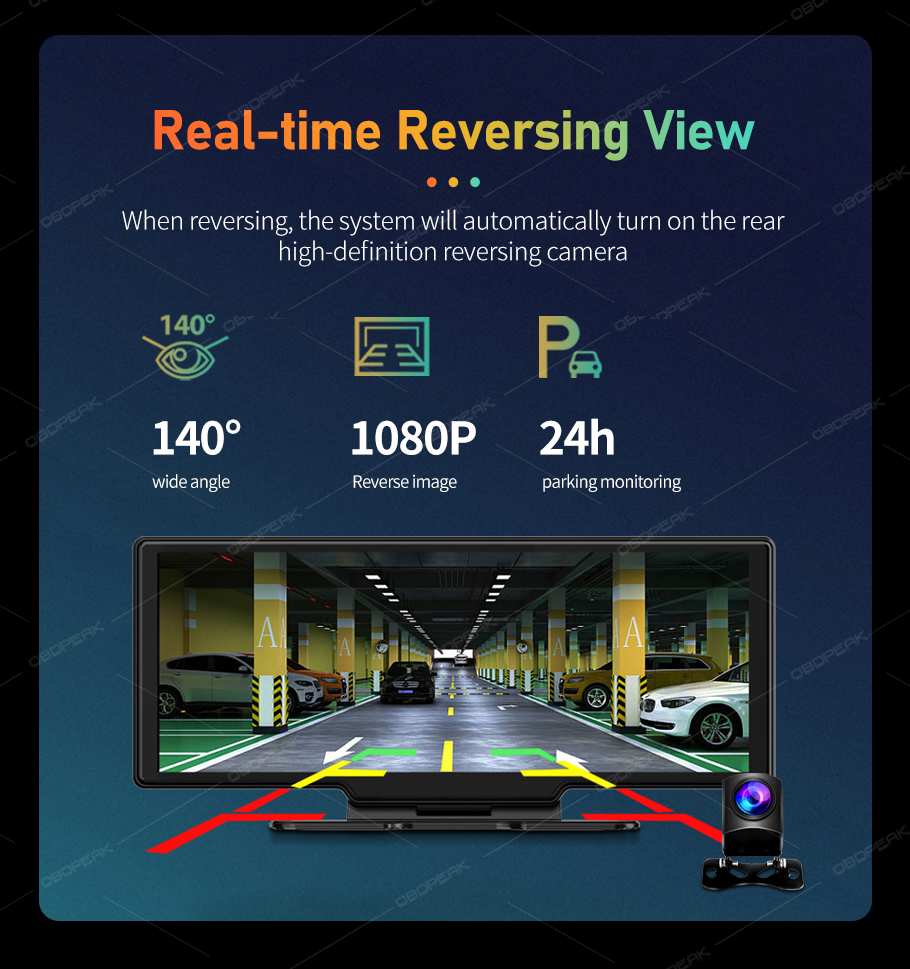 24H Parking Cable
24H parking cable allows you to connect dash cam to a vehicle battery source, get constant power supply from the battery directly, so your car DVR will keep work even when ignition is off. (Additional purchase of hardware cable is required.)