Bullet Points:
1、Heating and Cooling Function: This car heater can blow natural wind and warm wind, and is designed to quickly clean the frost and fog on the windshield of the vehicle. It is very useful in winter and can also be used as a fan to cool you down in summer.
2、Fast and Efficient Heating: It provides a high-power heater, which can quickly heat the air without waiting for the engine to warm up. This is provided by using your car alternator to keep the heater powered instead of gas.
3、360-Degree Adjustment: 360-degree rotating base design, easy control, letting the warm air blow to the place you want.
4、Safe and Fast: The car heater defogger has the characteristics of automatic heating, overheating protection, low consumption, centralized air discharge, long range, wide range and so on. Heat up quickly, bid farewell to the long wait. However, if the temperature is very low, the 150W heater needs enough time to reach a relatively high temperature before defrosting and demisting.
5、Multi-Purpose Heater: It can also be used as a car defogger, with air purification, overheat protection, and thermal switch functions. Humanized design, low energy consumption, low noise, no open flame to the battery, safe and reliable. You can also use this heater to defrost or defog the car windows, and even remove snow from the windshield of the vehicle, allowing you to maintain a clear view while driving.
Specification:
Name: Car Heater
Color: gray, red
Type: DC 12V, 24V
Size: about 15*11*7.5cm/5.91*4.33*2.95in
Performance: defogging and defrosting, with air purification and smoke removal
Weight: about 393g
Fixing method: put on a non-slip mat, or fixed with double-sided tape
Note:
The power of the car heater is 200w for 24V and 100w for 12V. The current-limiting device of the cigarette lighter of some models does not carry high-power electrical appliances. The specific manifestation is that the heater is plugged in for a few seconds and the light will go out and cannot be powered. This is not a product quality problem.
Packing List:
1*Car Heater
Notes:
Due to the lighting effects and shooting angles, there is color difference in the product, please understand.
Due to manual measurement, there is a tolerance in the product size.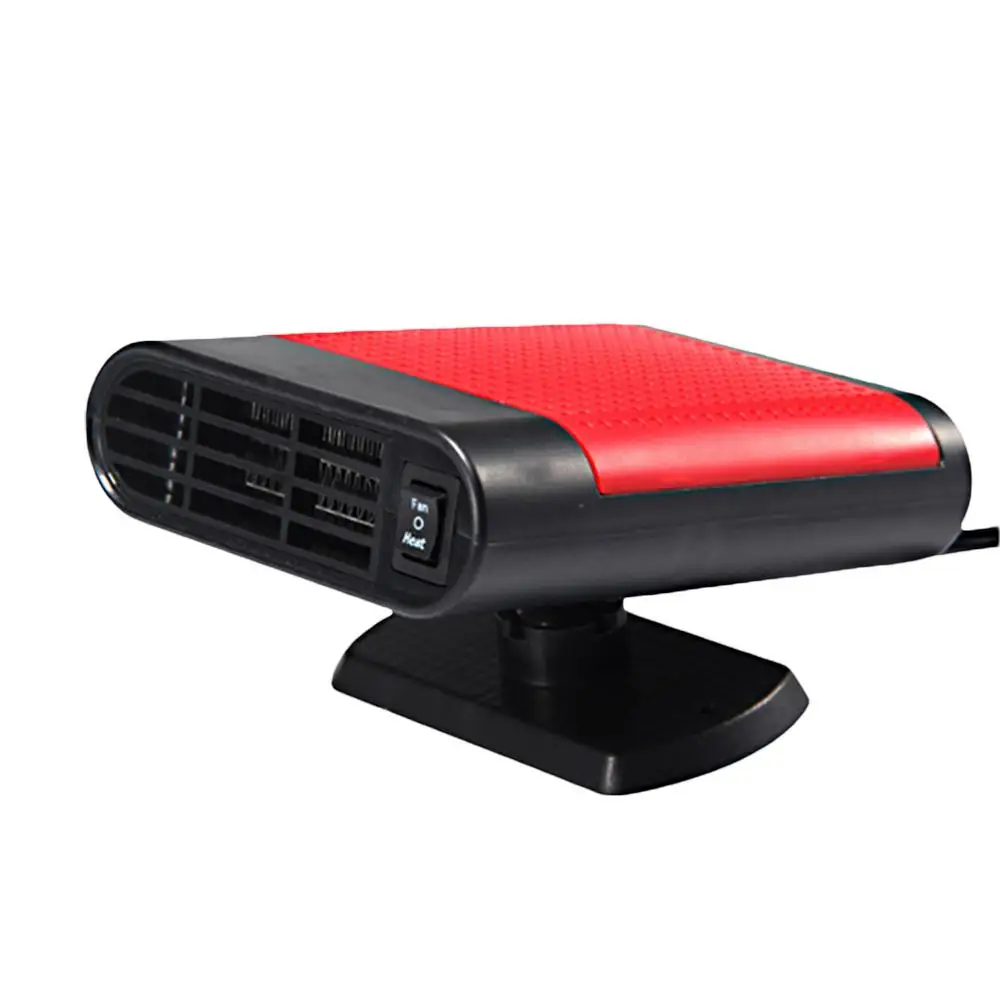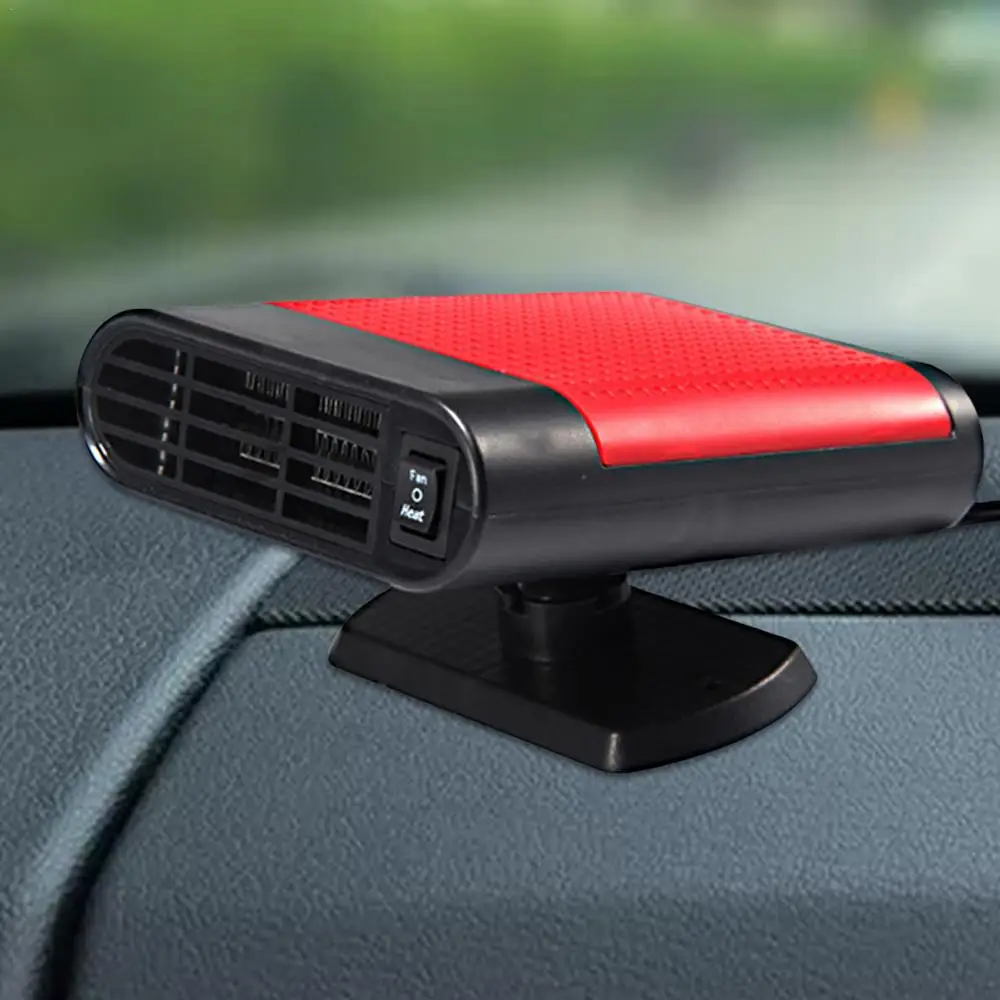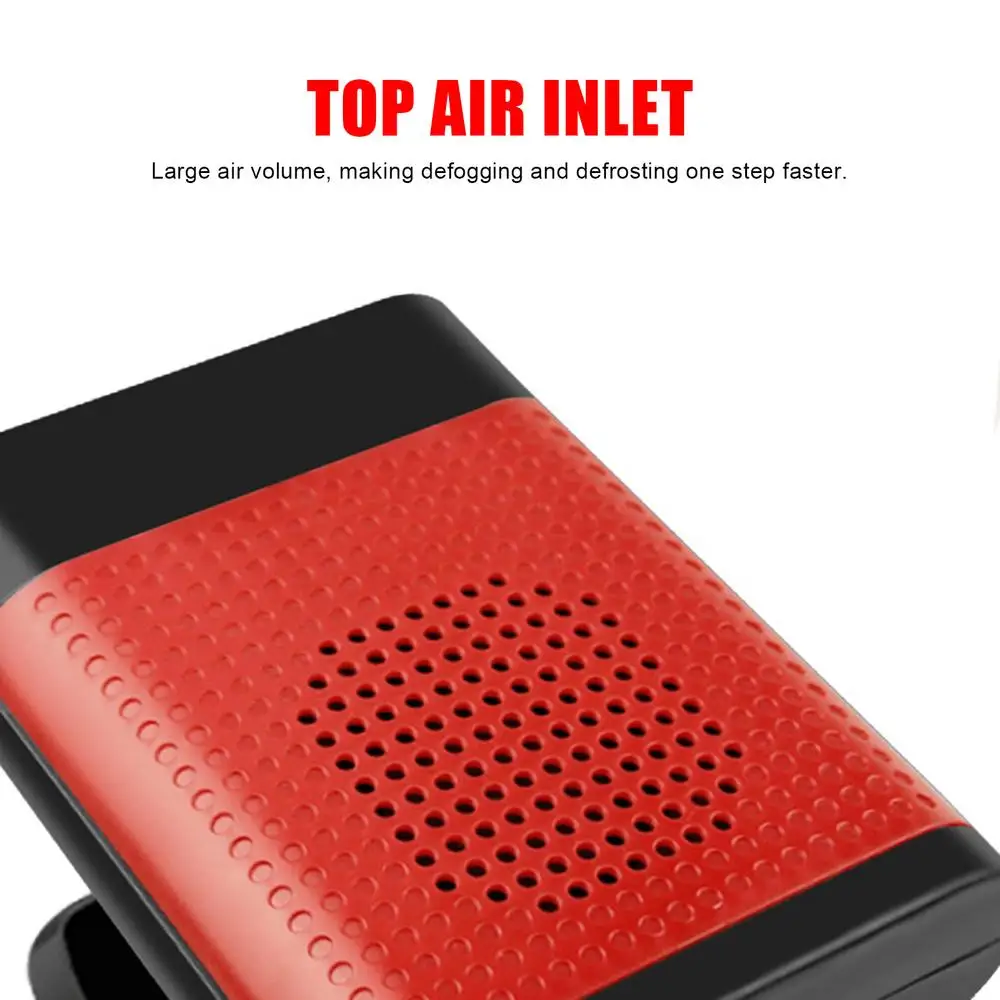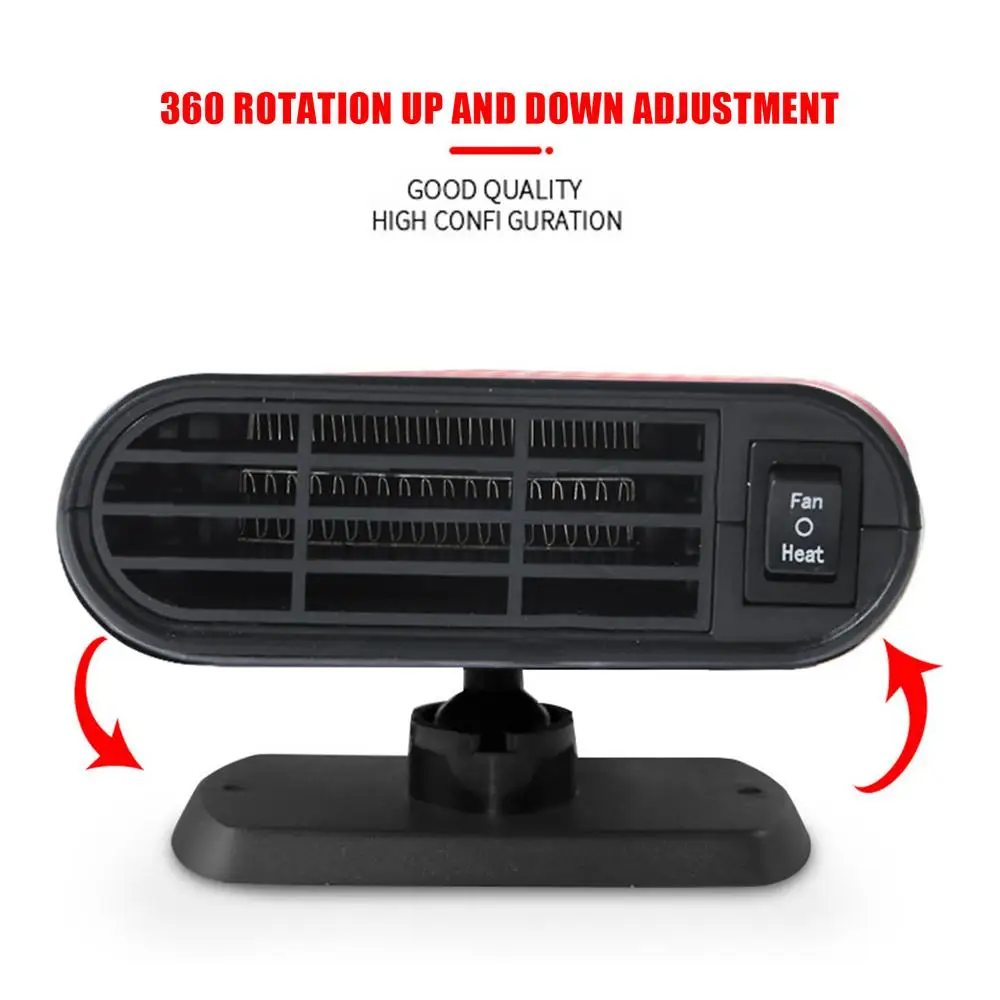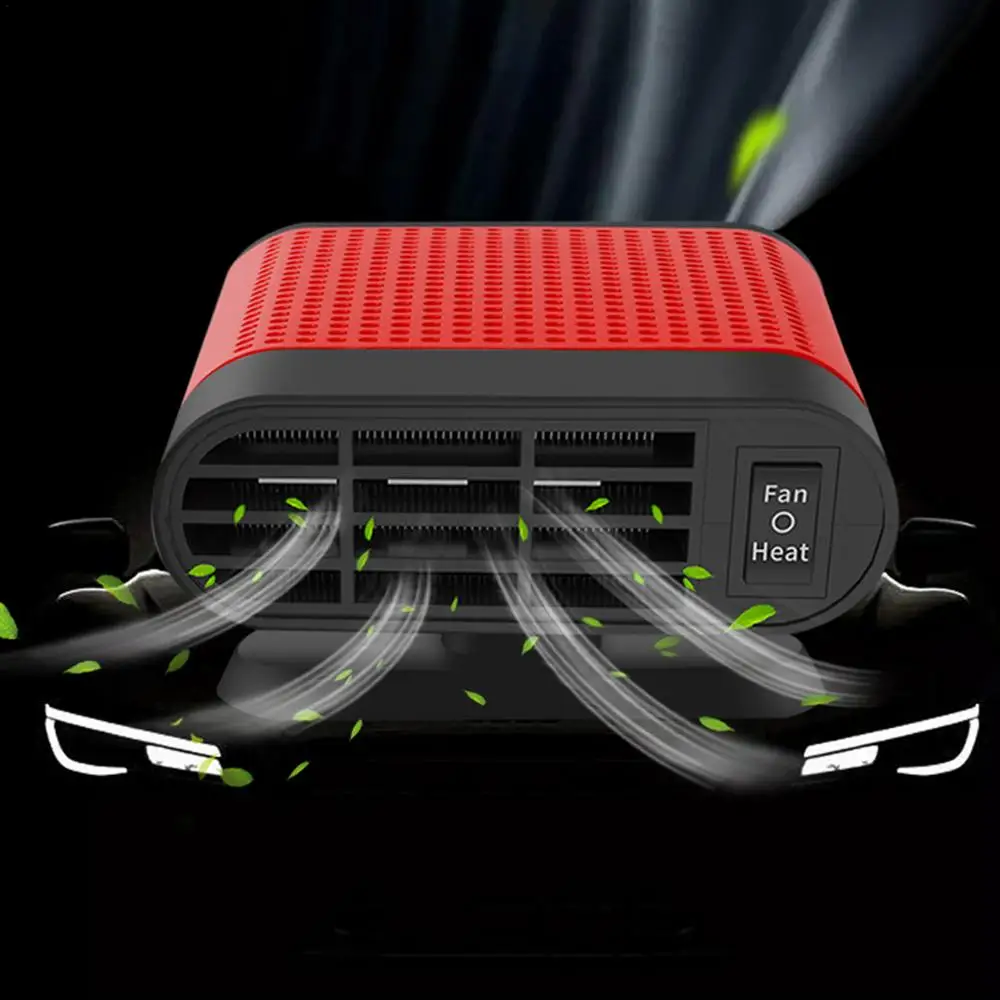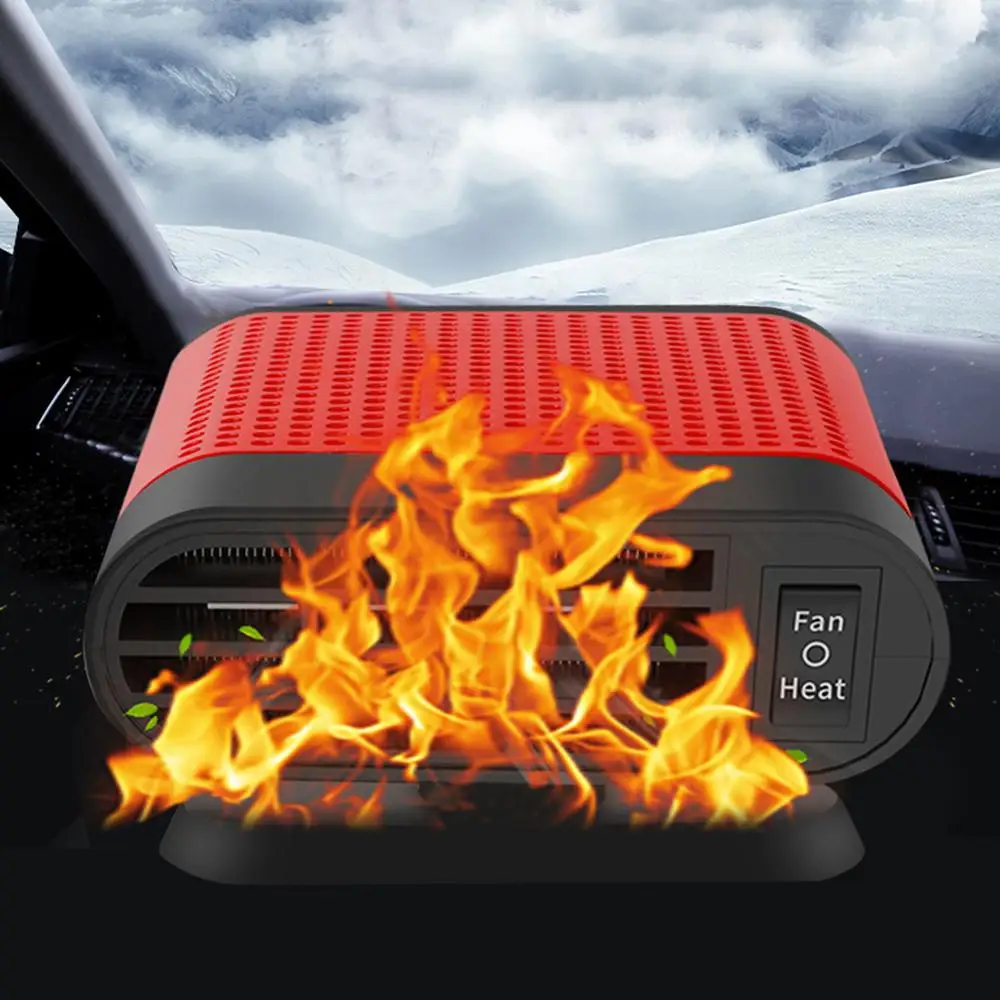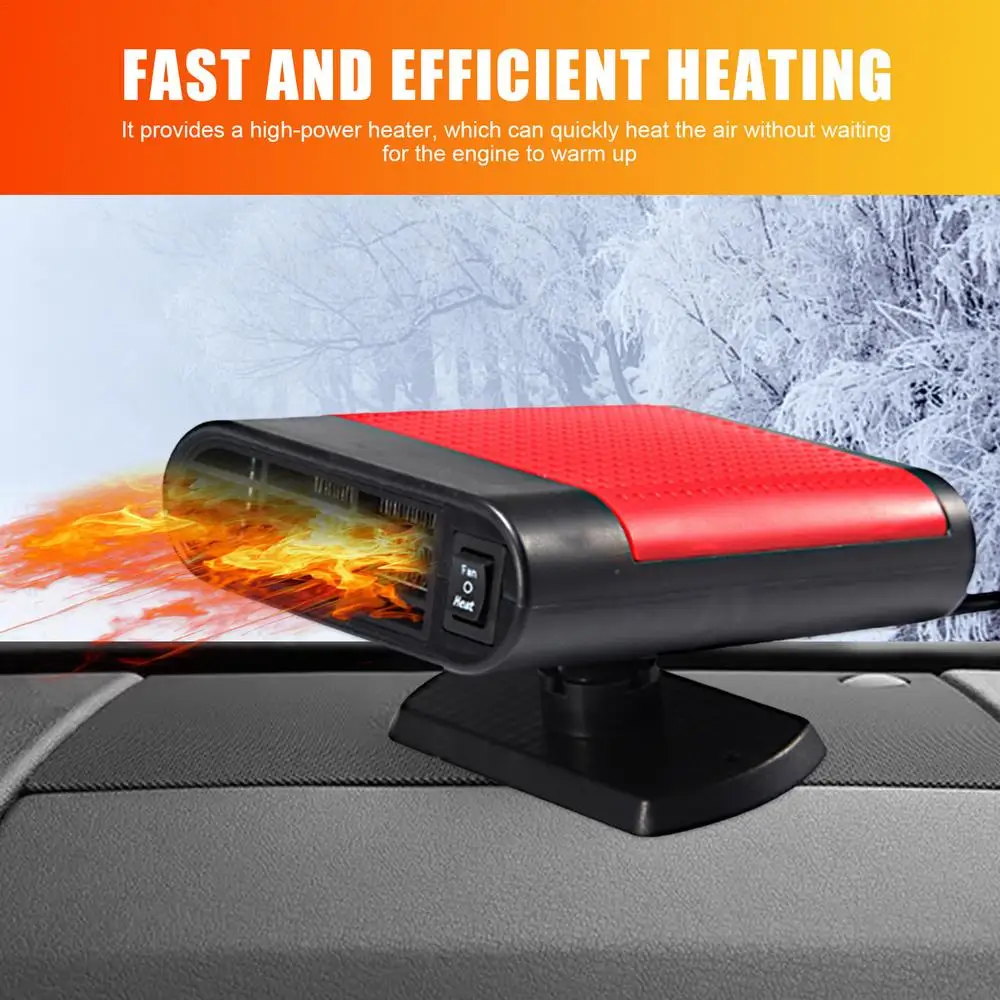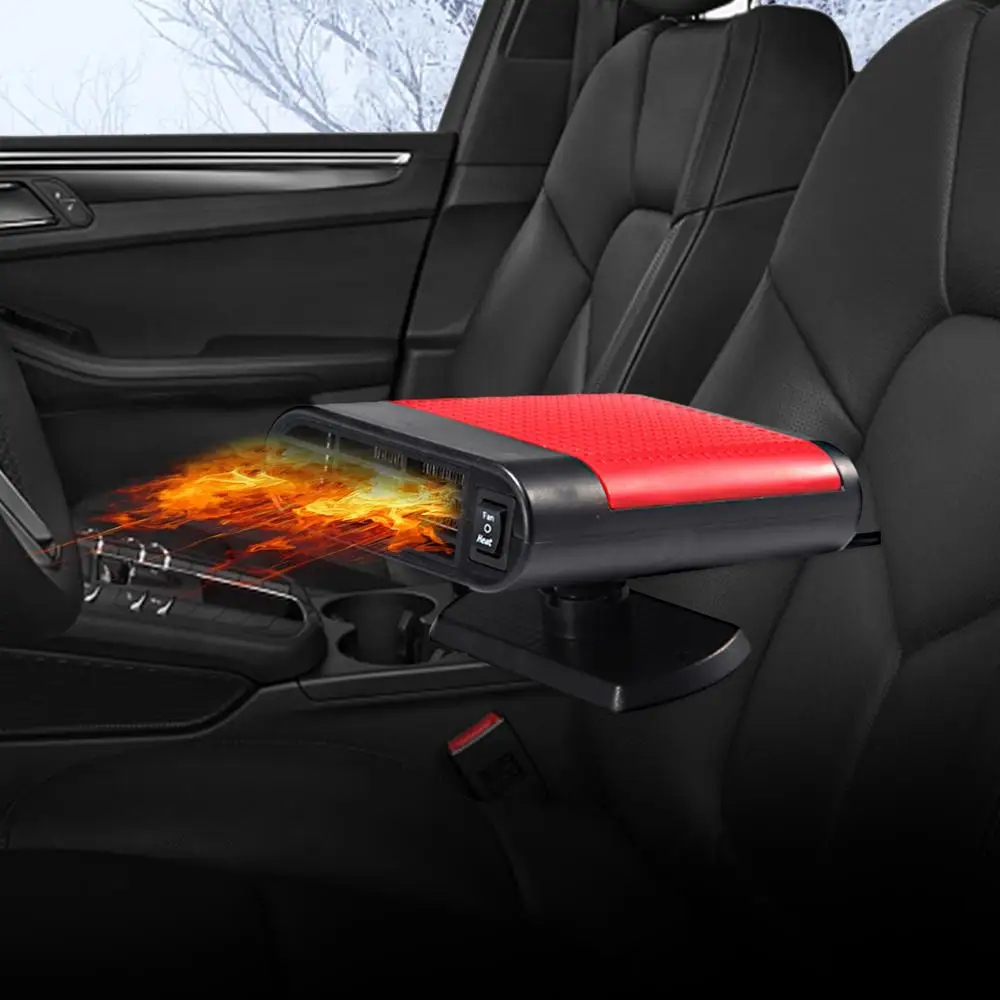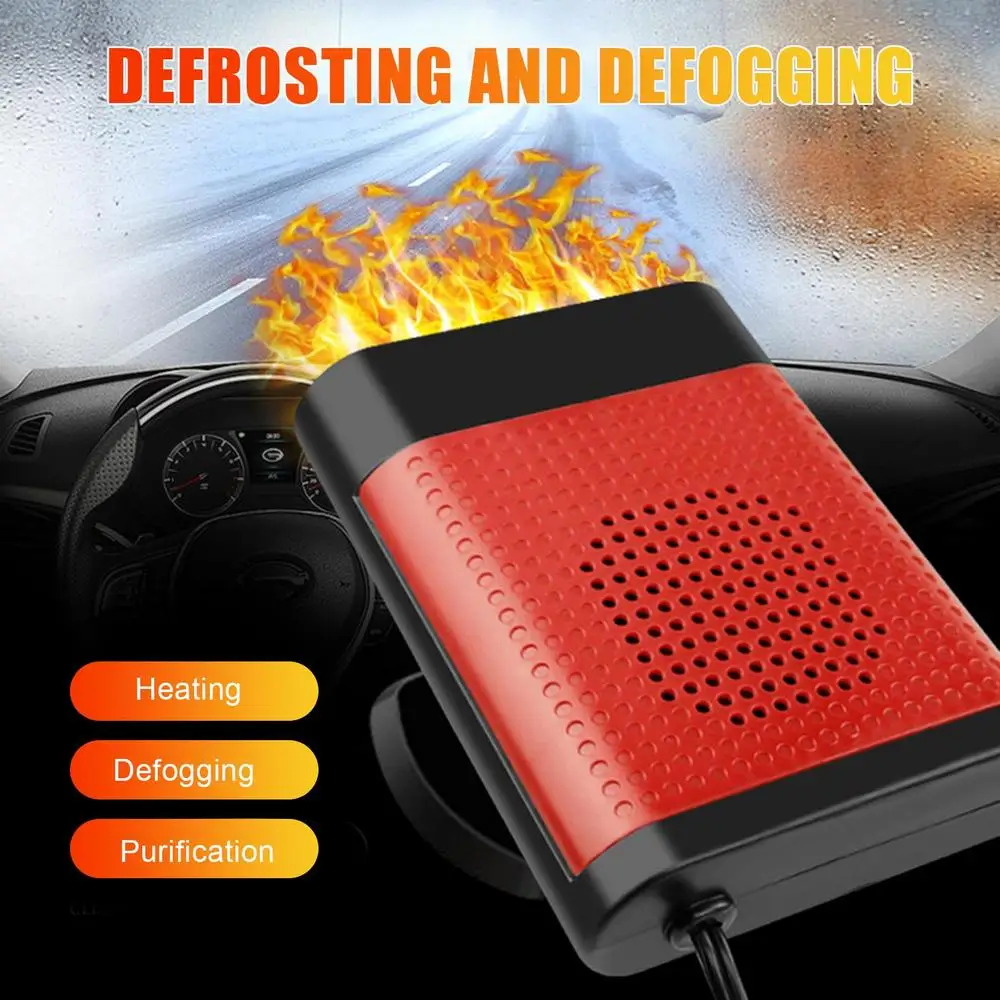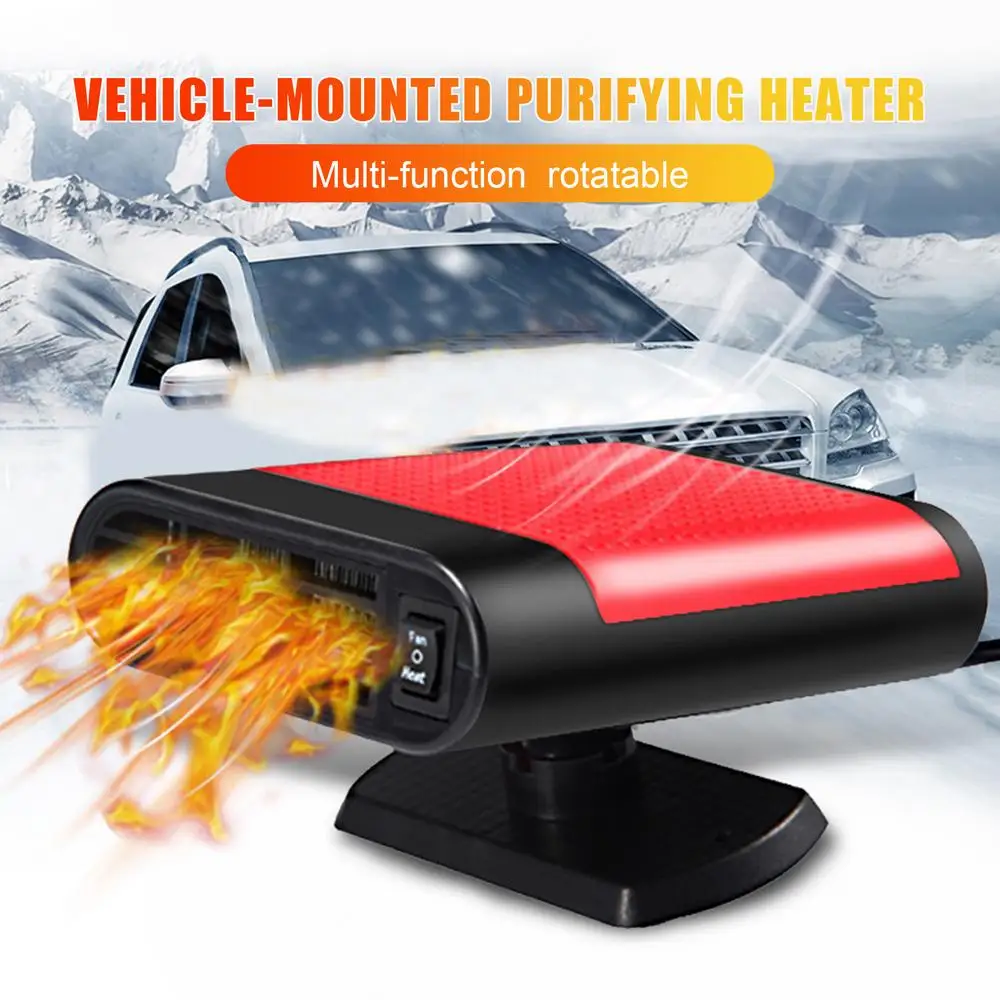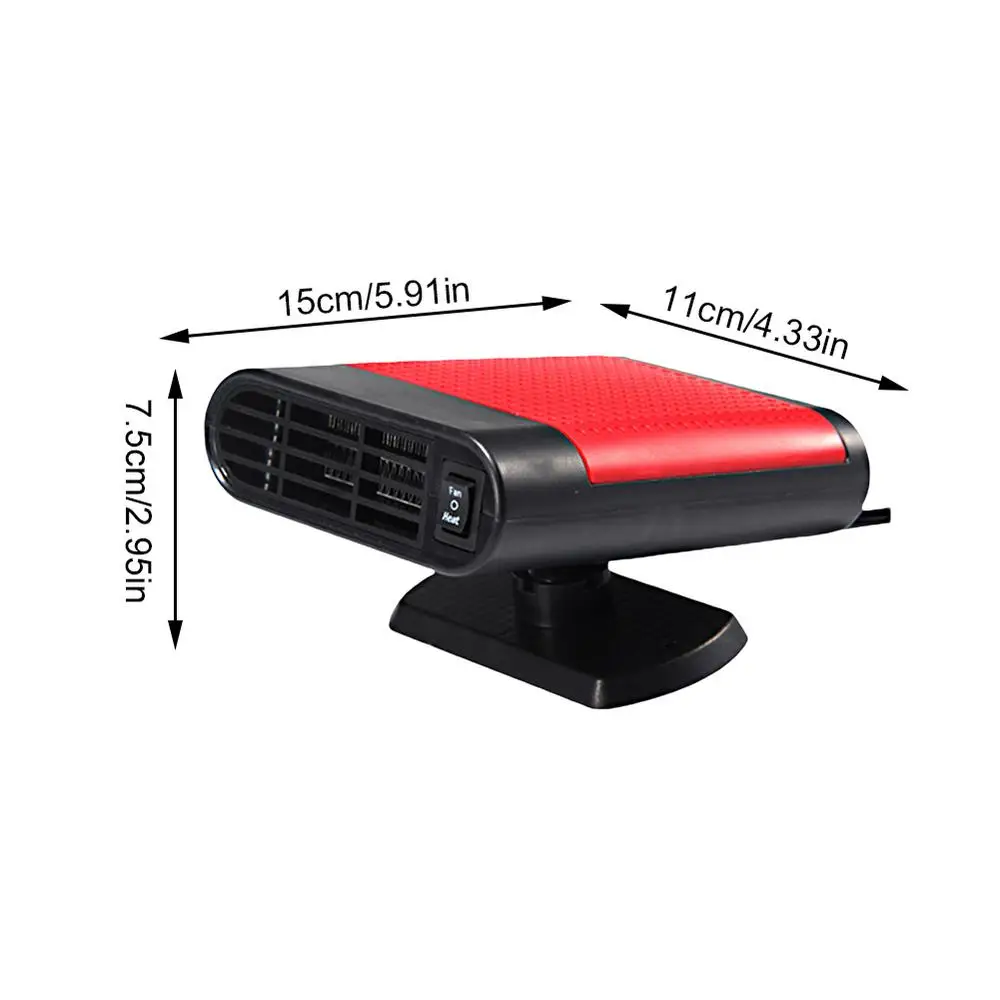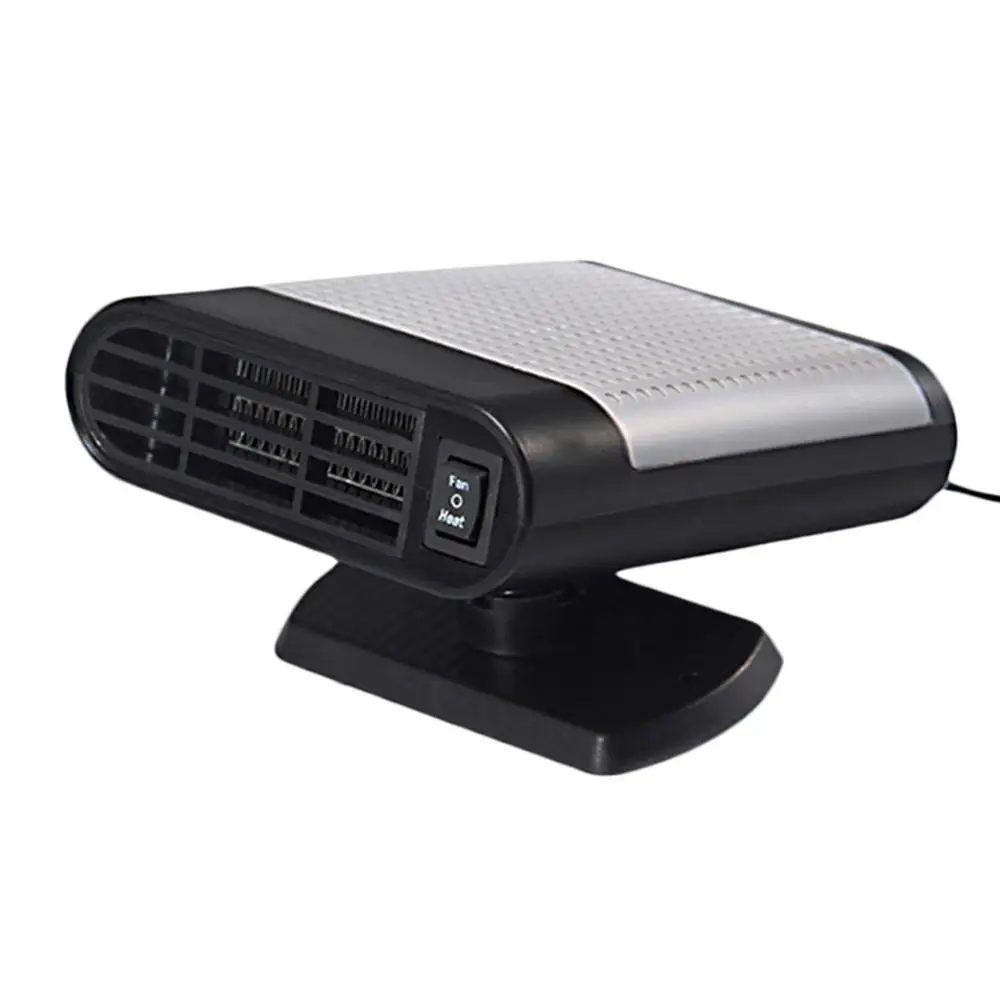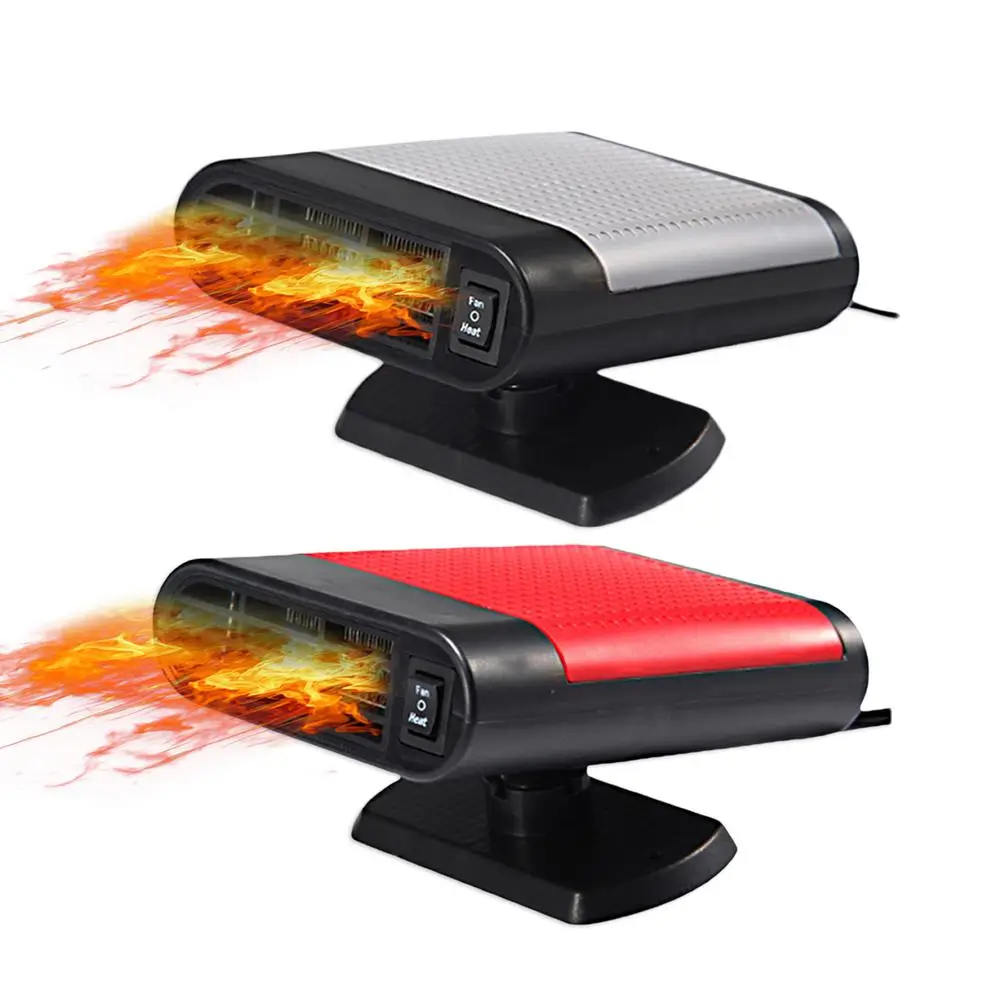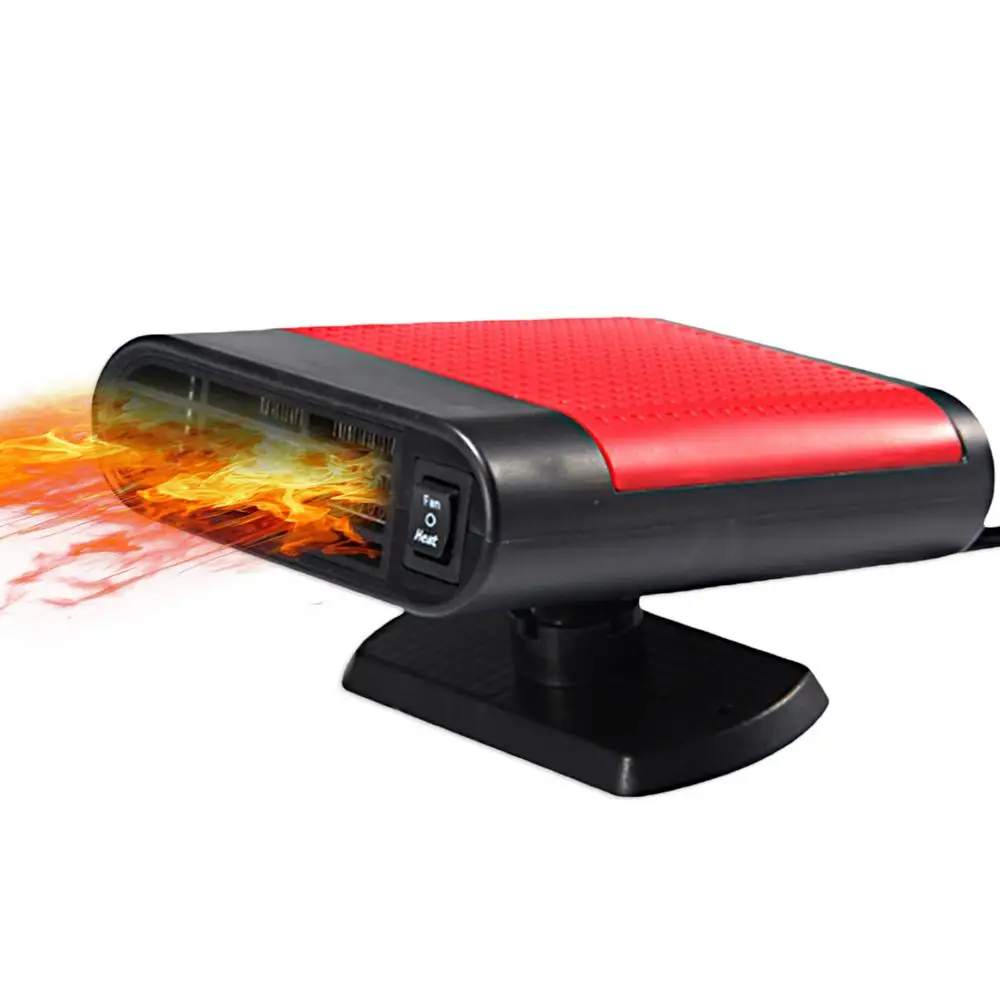 See more product details
1.【2 in 1 Design】This Car Fan Heater has both warm and natural wind modes. It heats up quickly and is perfect for defrosting or defogging windows and windshields.
2.【Quiet and Fast Heating】Use our Portable Car Defroster by the desk, to take the chill off a small, cool office space. Desk heater for office quiet, so it won't affect your sleep, work, or study.
3.【360 degrees adjustment】This Portable Car Heater has a 360-degree rotating base design, easy control, and lets the warm air blow to the place you want.
4.【High-Quality & Safe】Our Windshield Defroster is made of high-quality ABS and pure copper cable. The transmission distance is long and the scope is wide. Durable and safe.
5.【Wide Application】Our Car Electric Heater can be widely used in cars, trucks, vans, SUVs, and so on. Practical car tools, make you drive safely in winter.