Studio Acoustic Foam Panel 6 12 24 Pcs Sound Insulation Treatment Board For KTV Room Recording Studio Wall Soundproof Sponge Pad
🎈👶We are responsible for quality control, and you are responsible for shopping with peace of mind
OLOBLB is a manufacturer of sound absorption materials with ten years of experience. we have great power and passion for the development and future of the sound insulation industry. we strive to provide you with beautiful, practical, and healthy sound proof foam panels
Sound absorption experts and quality service are always our goals
Create high-quality acoustic space with you
PRODUCT NAME
    Pyramid Acoustic Foam Panels
 MATERIAL

Environmentally friendly polyurethane sound foam


COLOUR

Black/Red/Blue/Yellow/Purple/Grey/Green/White
   SPECIFICATION
30x30x5cm/12″x12″x2″

Sold by 6/12/24 Pcs/Pack
( Comes with double-sided tape )
SELLER SUGGESTION
Medium density – lightly sound absorbent (recommended for home, decorative use)
High density – 50 pounds per cubic yard, NRC 0.92,
contains flame retardant, has passed SGS environmental testing

QUICKLY RECOVER TO NORMAL SIZE

Our foam boards are vacuum compressed in the pack by placing ,
            You can open the vacuum package,put the sound absorbing panel in a ventilated place for about 24-48 hours.
      Another method is soaking the soundproof foam in water for one minute,
                         then wring the acoustic panels out of the water, using air to dry it or using a hair dryer.
    You can also let them soak up the heat in the sun!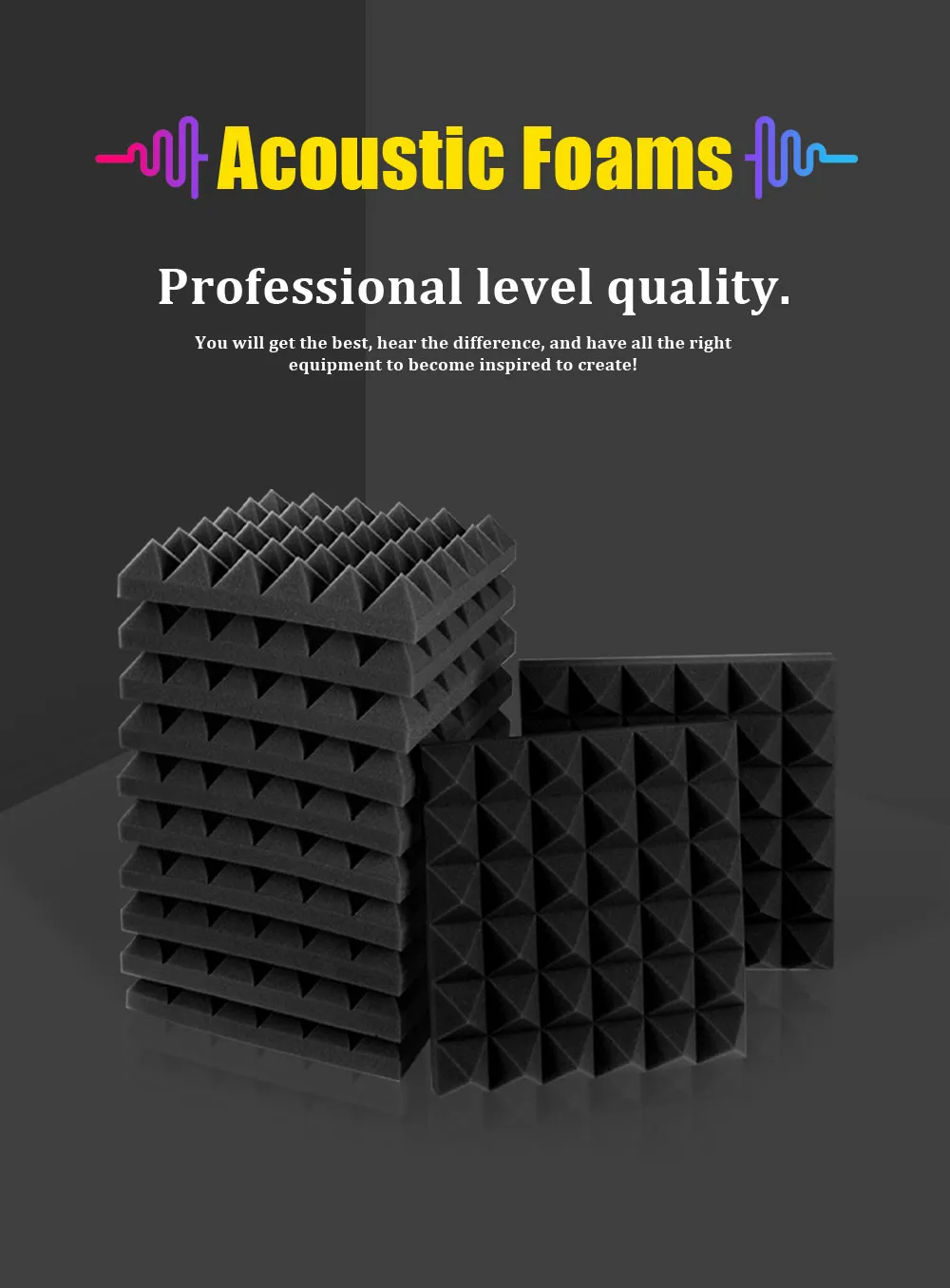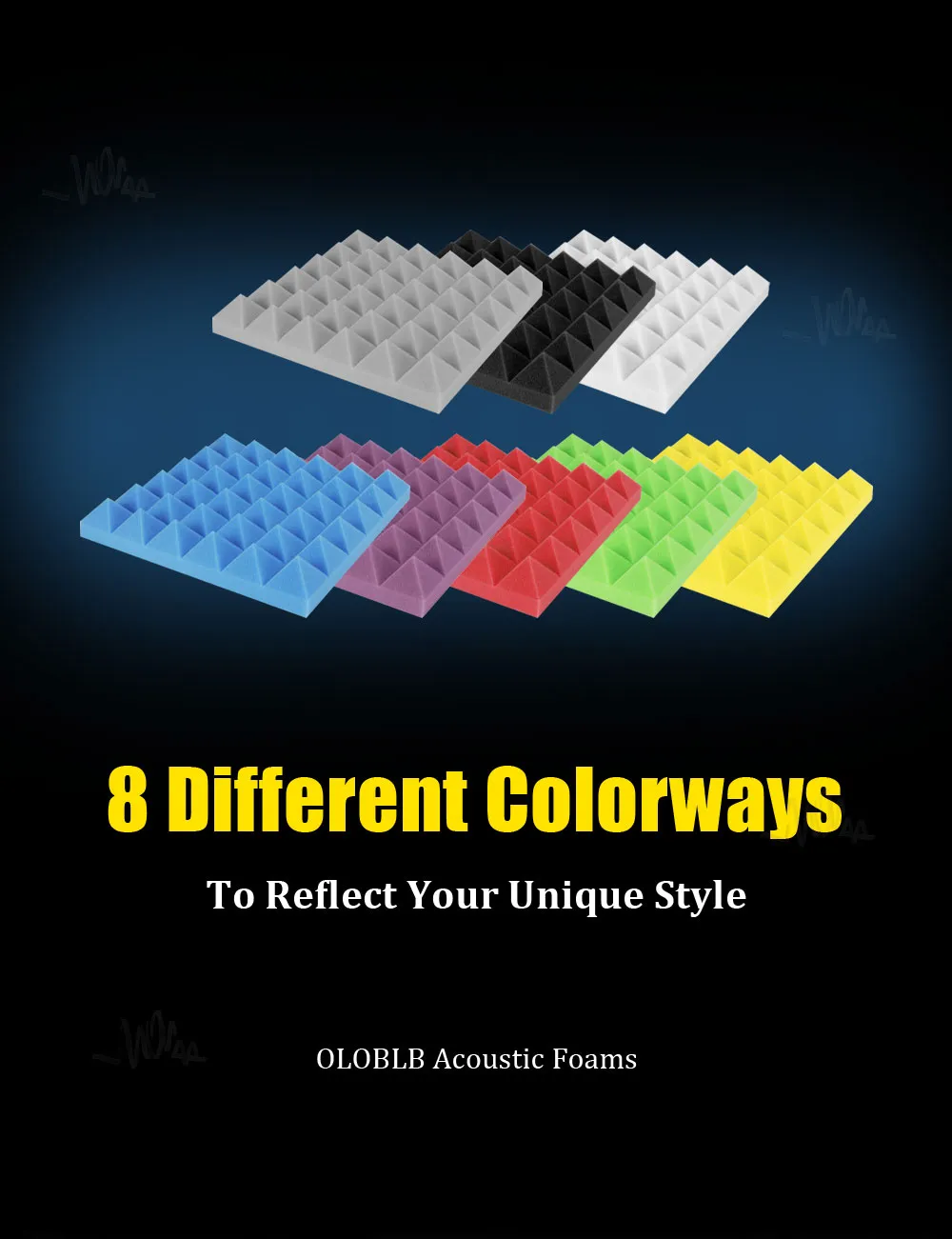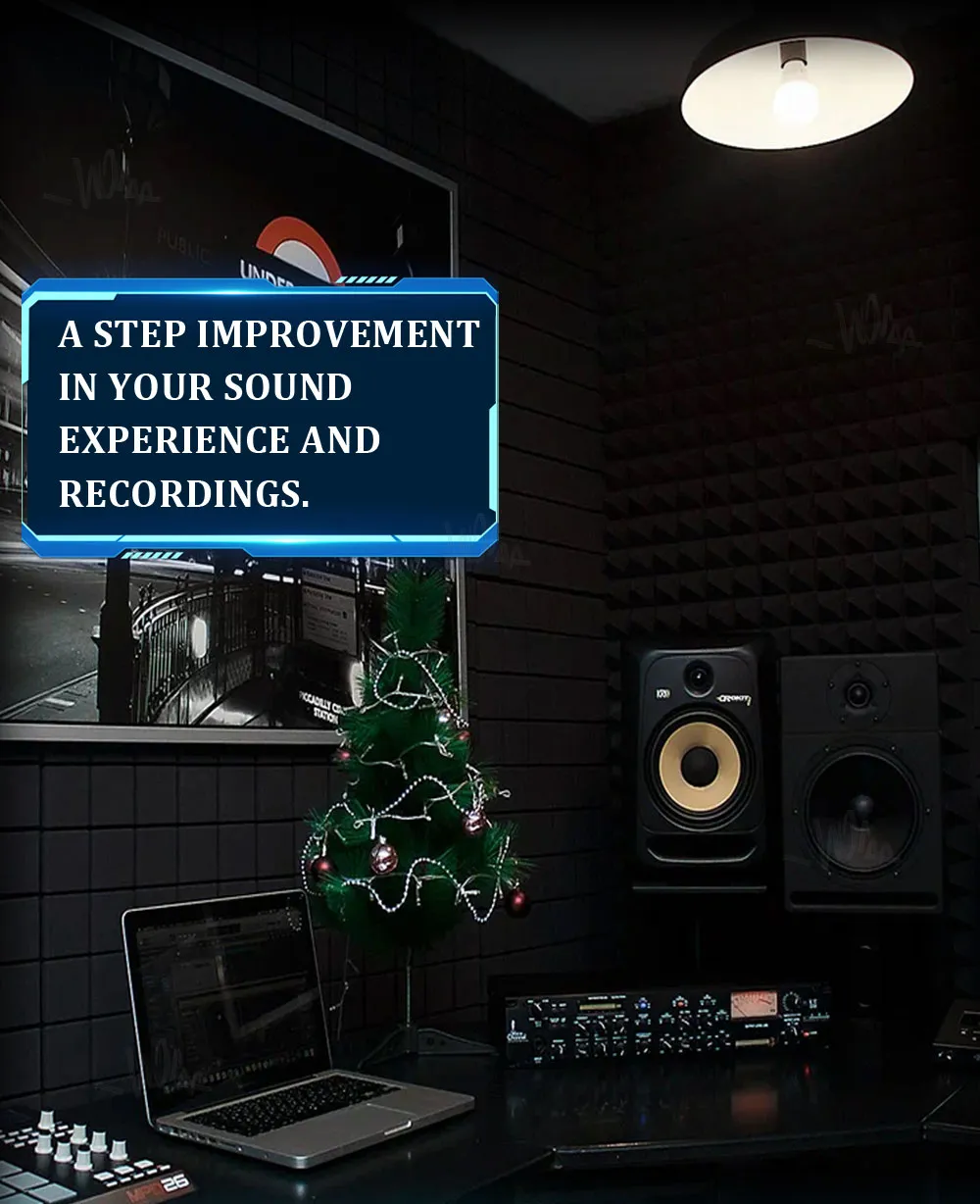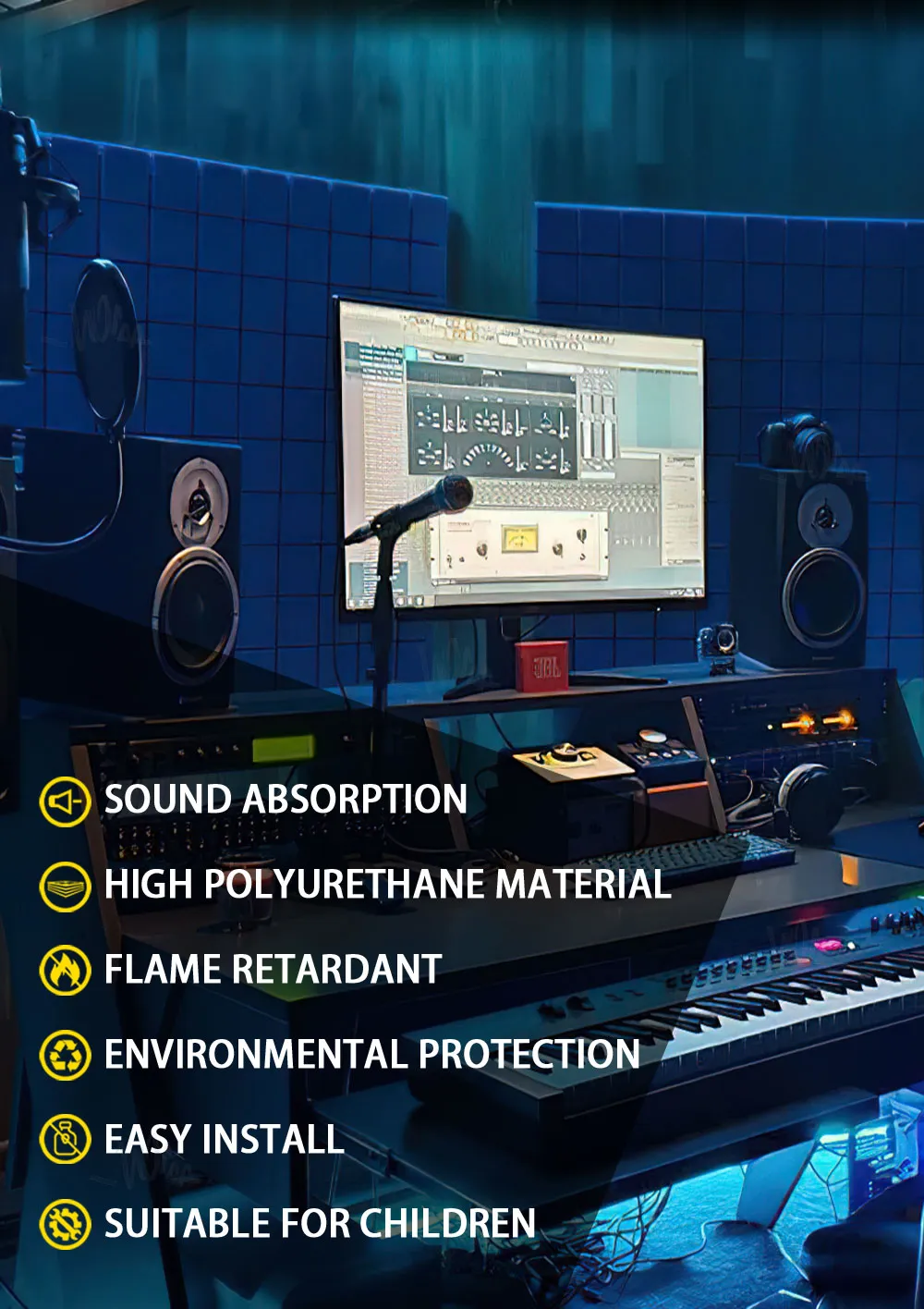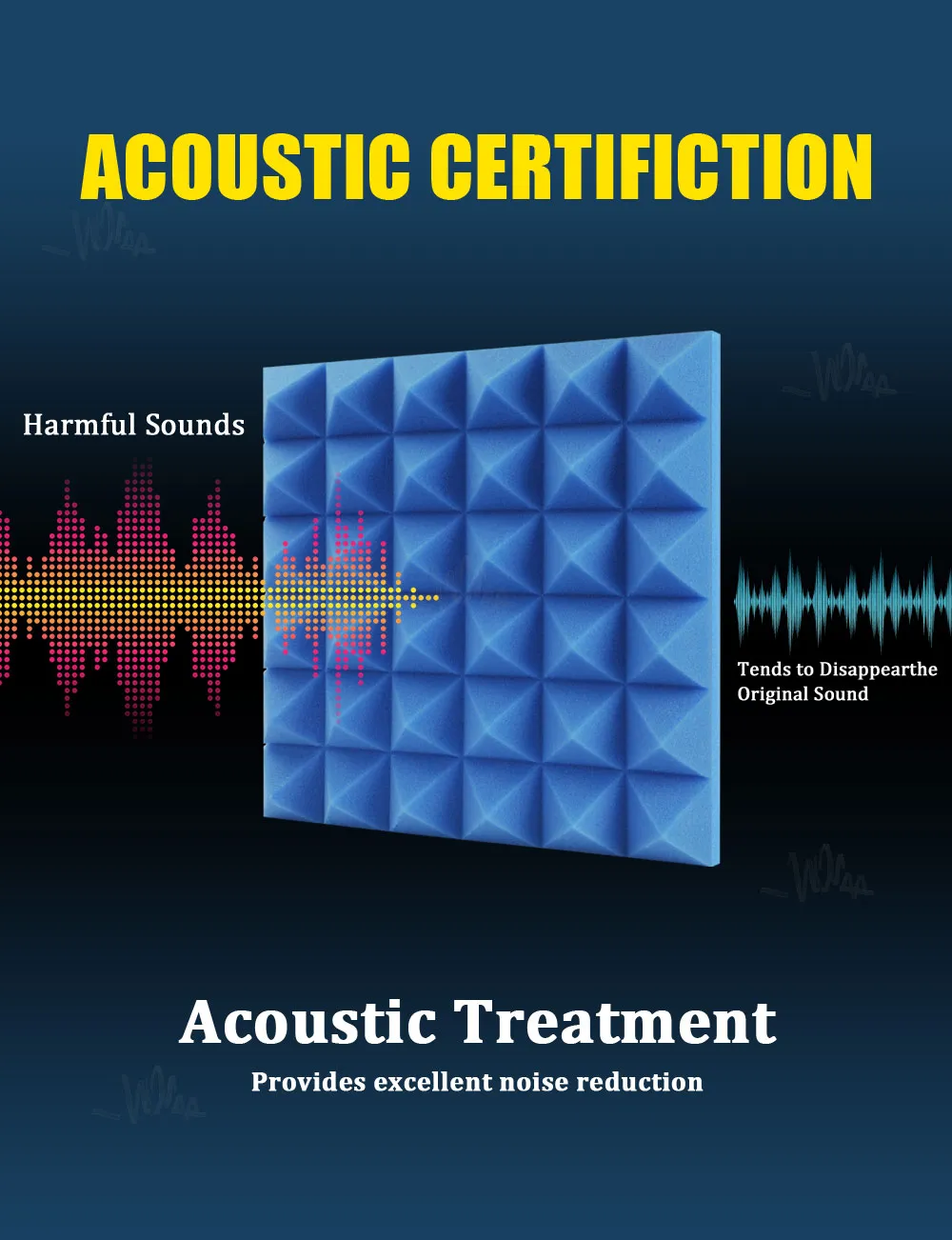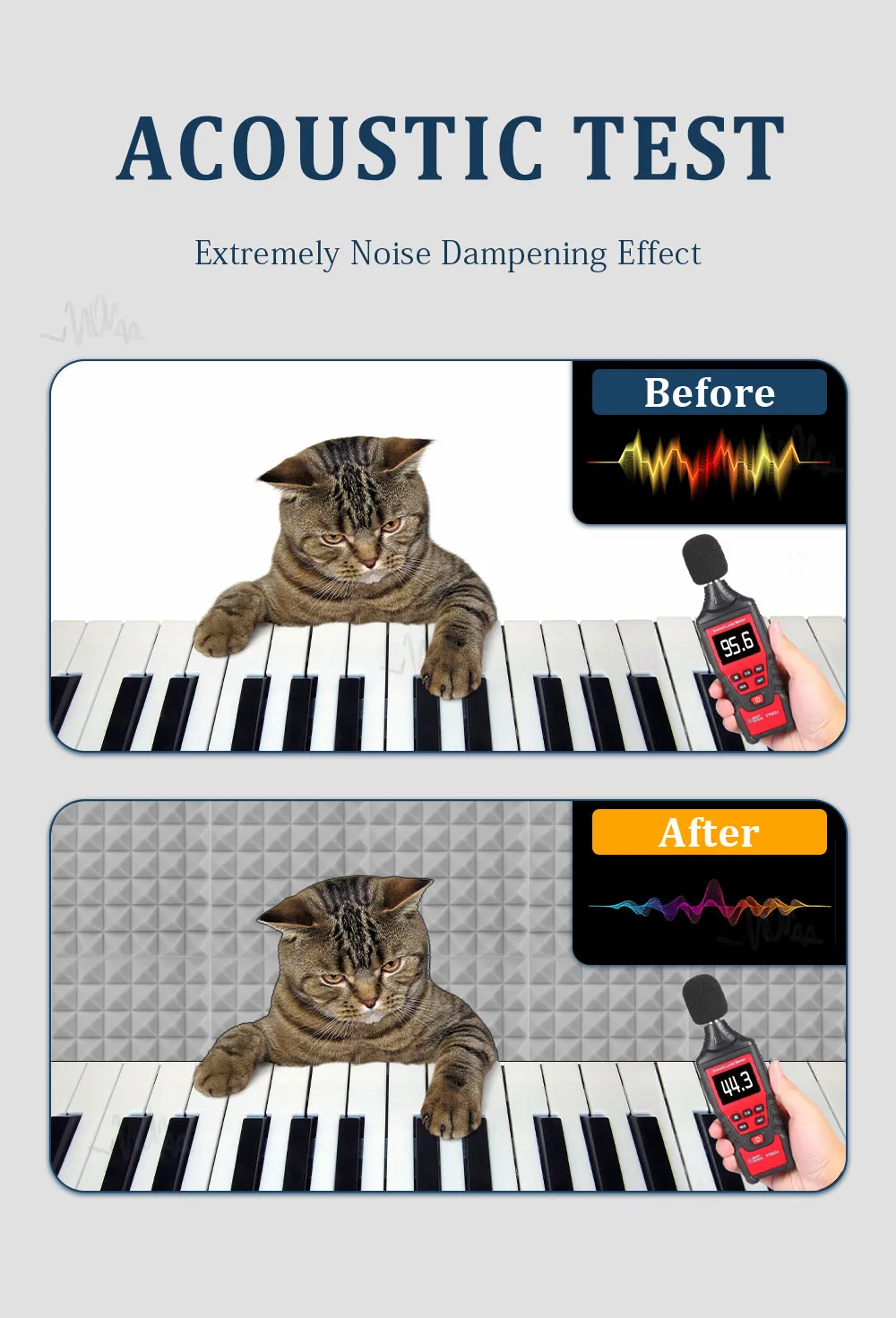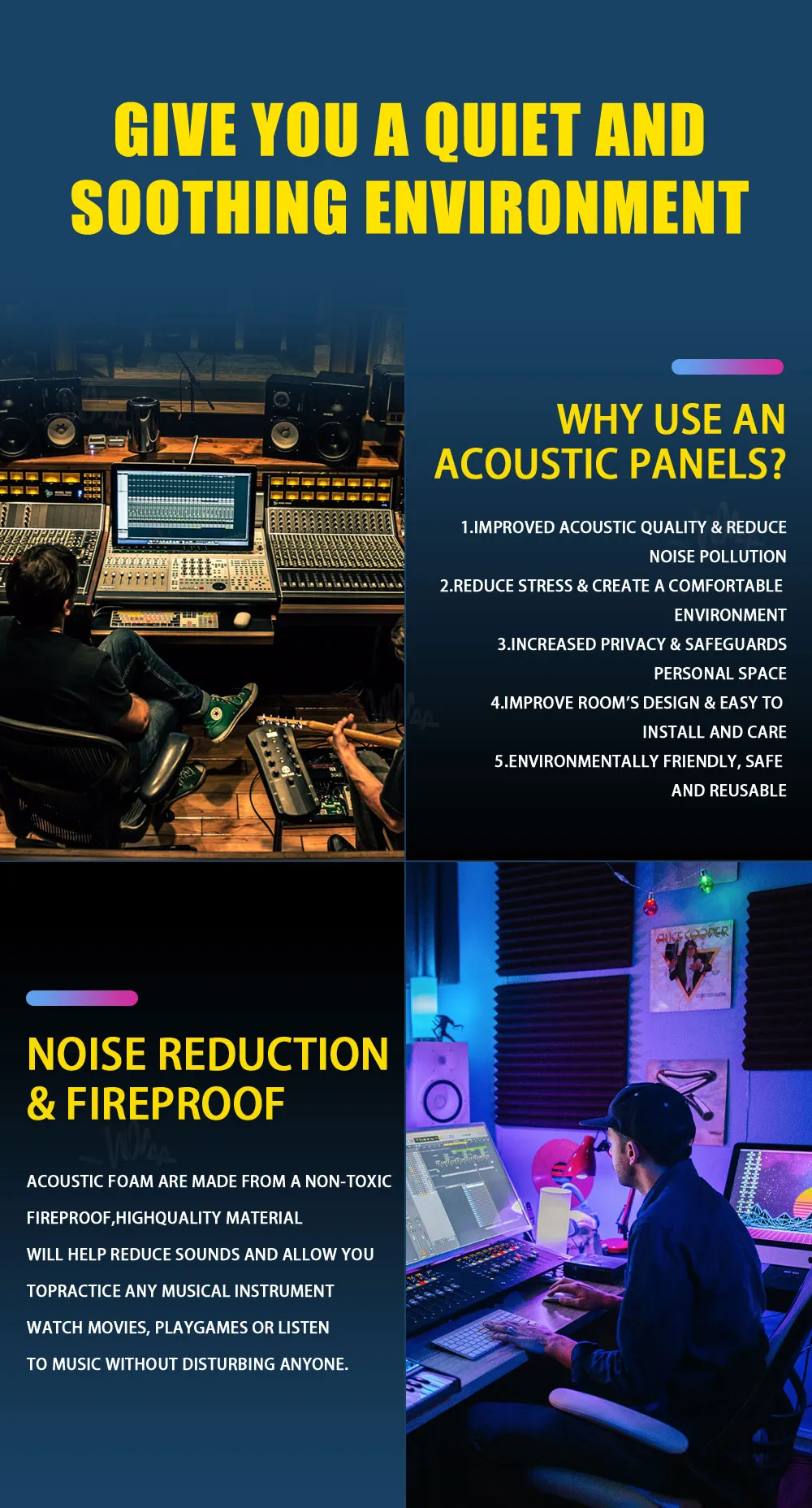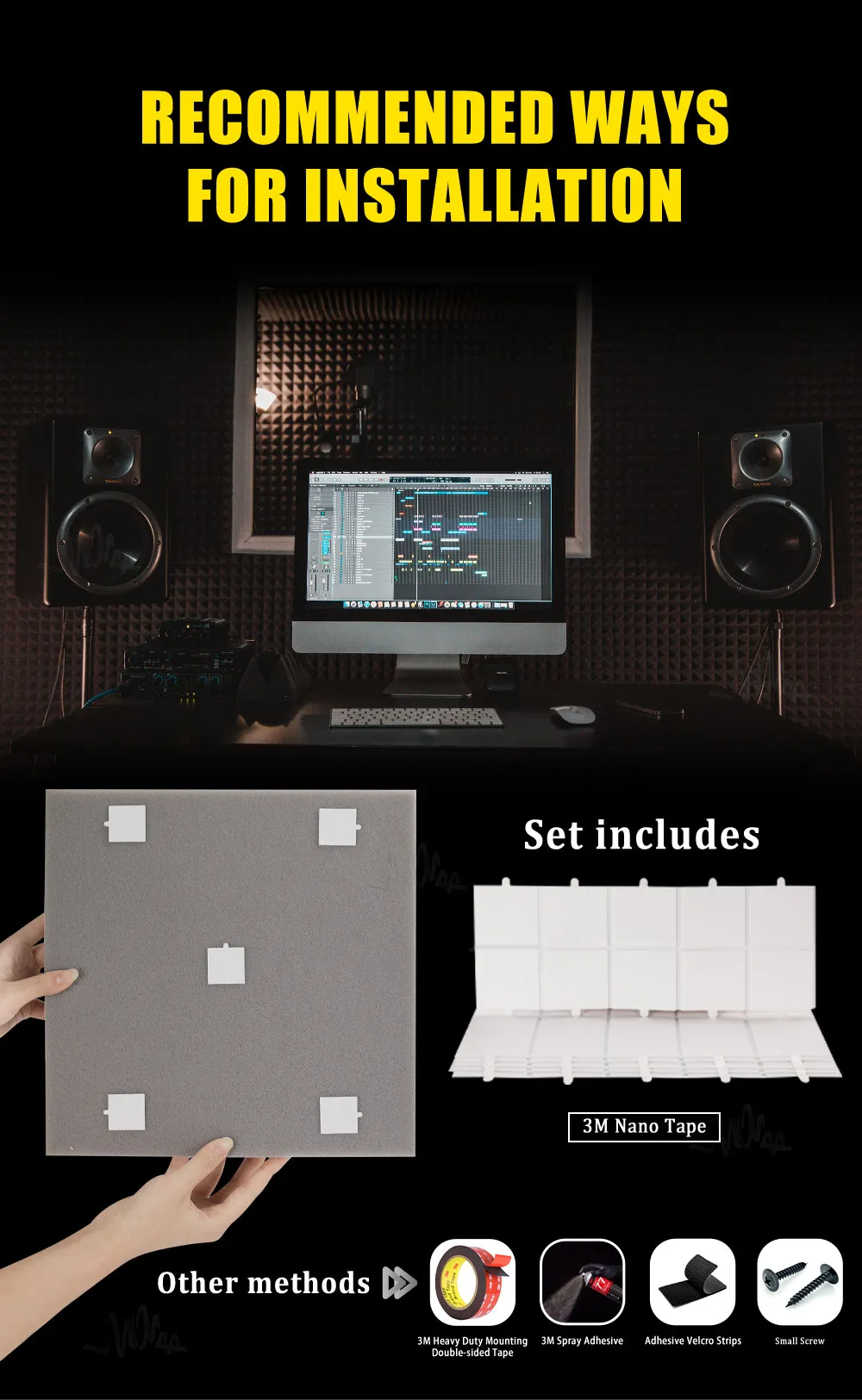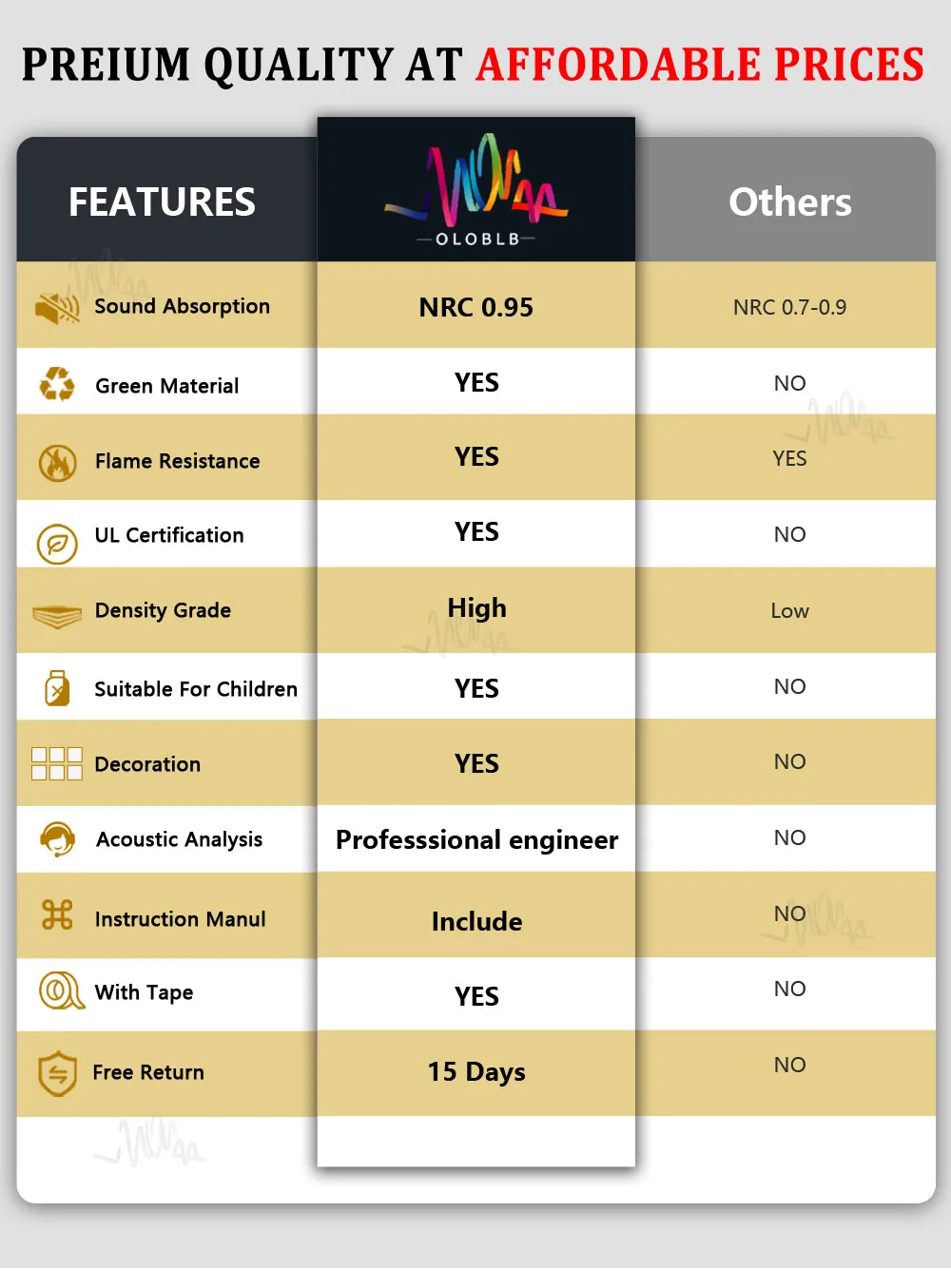 ⭐⭐⭐⭐⭐PURCHASE NOTES⭐⭐⭐⭐⭐
  We have a professional team to design decoration drawings for customers to better solve acoustic problems.
        We are a factory with many years of experience in making Soundproof Foam Panels,
              you can contact us to customize Soundproof Foam Panelsof higher standards

                Due to different batches, the product may have a slight color difference

Please allow 1-2mm error in size

                We offer 24-hour customer service. Please feel free to contact us once there is any problem.