Video doorbells have revolutionized home security, providing homeowners with a convenient way to monitor their property and enhance safety. In the UK, many video doorbell options are available, but finding the best one without a subscription can be challenging. This comprehensive guide aims to explore the top video doorbells in the UK that do not require a subscription. We will delve into their features, benefits, and limitations, helping you make an informed decision to protect your home without recurring fees.
Importance of Video Doorbells without Subscription:
Home security is a top priority for homeowners, and video doorbells have emerged as a popular choice to enhance safety. Video doorbells without subscriptions offer numerous advantages, making them an attractive option for those who want to avoid recurring fees. Firstly, without subscriptions, users can access live video feeds and receive alerts without any additional costs. This allows homeowners to monitor their property in real-time and stay informed about any potential threats or visitors.
Moreover, video doorbells without subscriptions typically provide local storage options for video recordings. This means that users can save their video clips directly to a memory card or a home server, eliminating the need for expensive cloud storage plans. Not only does this save money, but it also ensures that sensitive footage is kept private and secure within the confines of one's home.
Key Features to Look for in a Subscription-Free Video Doorbell:
When considering a video doorbell without a subscription, several key features play a crucial role in ensuring optimal performance and usability. Firstly, video quality is of utmost importance. Look for a doorbell with at least 1080p HD resolution, as it ensures clear and detailed footage of visitors and potential intruders.
Another vital feature is two-way audio, enabling homeowners to communicate with visitors from their smartphones or other connected devices. This creates a sense of presence even when away from home, which can be a significant deterrent to potential burglars.
Customizable motion detection is also a valuable feature to avoid unnecessary alerts triggered by passing cars or animals. Advanced video doorbells often offer AI-powered human detection, providing more accurate alerts and reducing false alarms.
Additionally, consider a video doorbell with a wide field of view. A viewing angle of 160 to 180 degrees ensures comprehensive coverage of the area surrounding the front door, leaving no blind spots.
Top 6 Video Doorbells in UK without Subscription:
1 E
ufy Security Video Doorbell S220: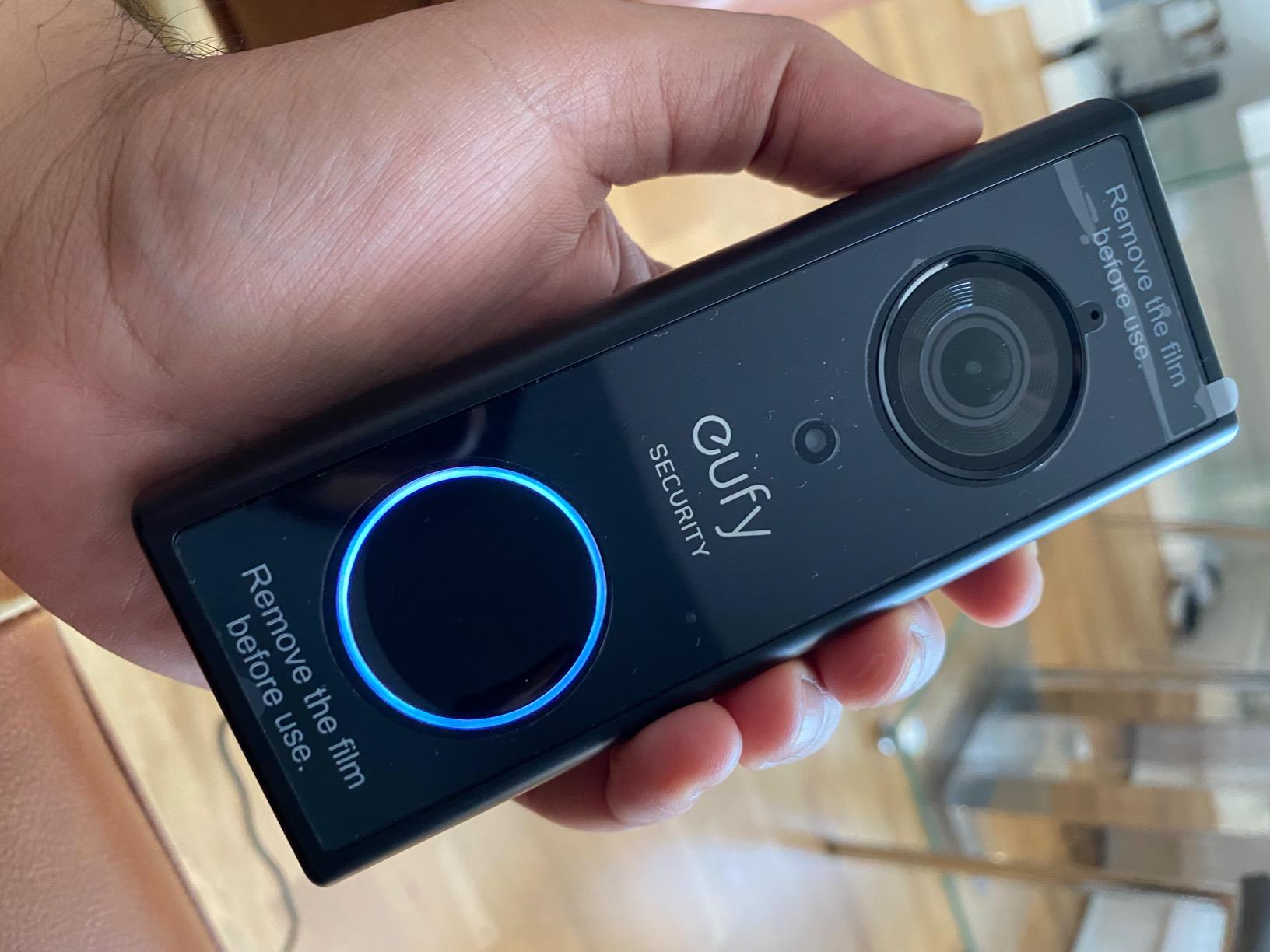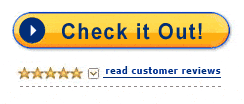 As an expert reviewer in the realm of home security, I've had the opportunity to test and analyze various video doorbells, but the eufy Security Video Doorbell S220 truly stands out as a game-changer in the market. With its exceptional features and innovative technology, this doorbell elevates your home security experience to a whole new level.
Unmatched Clarity and Detail
The eufy Security Video Doorbell S220 is equipped with a built-in Sony 2K sensor and a professional-grade lens, resulting in 2.5x the clarity compared to standard HD cameras. The picture-perfect resolution enables you to view activity with unparalleled detail, allowing you to identify visitors with ease as they approach your doorstep. Say goodbye to grainy, pixelated images and embrace crystal-clear visuals with this impressive doorbell.
No More Monthly Fees
One aspect that sets the eufy Security Video Doorbell S220 apart from the competition is its commitment to eliminating the burden of monthly fees. Unlike many other security products, eufy Security products are one-time purchases that prioritize security without recurring costs. All your data is stored locally, ensuring your privacy and providing peace of mind that you won't have to pay for cloud storage. It's a win-win situation for your home security and your wallet.
Versatile Power Options
The eufy S220 offers dual power options, providing you with flexibility and convenience. With a single charge, you can enjoy up to half a year of continuous coverage. Alternatively, opt for non-stop power supply through a wired connection, ensuring uninterrupted surveillance. This versatility caters to different user preferences and home setups.
Wider Field of View
The expanded 4:3 aspect ratio of the eufy Security Video Doorbell S220 guarantees you get a comprehensive view of anyone approaching your doorstep. This feature provides a head-to-toe perspective, giving you the perfect viewing angle every time. Say goodbye to missing important details, as this doorbell ensures you won't miss a thing.
Next-Level Detection and Control
The eufy S220 takes detection to the next level with its motion sensor, smart human detection, and activity zones. You have complete control over what the device detects, allowing you to customize alerts and notifications according to your preferences. Receive real-time alerts whenever anyone approaches your door, ensuring you never miss a delivery or keep guests waiting. The level of control this doorbell offers is truly impressive.
Final Verdict
In conclusion, the eufy Security Video Doorbell S220 is a standout product in the realm of home security. Its unparalleled clarity, absence of monthly fees, dual power options, wider field of view, and advanced detection capabilities make it a top-notch choice for homeowners seeking reliable and cutting-edge security. With a 12-month warranty, eufy stands behind the quality and durability of their product. If you're looking for a video doorbell that combines security with convenience, the eufy Security Video Doorbell S220 is the ultimate solution for your home.
2 
Amcrest 1080P Video Doorbell
As a seasoned expert in the field of home security, I've had the privilege of testing and reviewing various video doorbell cameras, and the Amcrest 1080P Video Doorbell Camera Pro undoubtedly stands out as a powerful and reliable addition to any smart home setup. With its impressive range of features and top-notch performance, this doorbell camera redefines front door surveillance, providing you with peace of mind and unmatched control over your home's security.
Seamless Power Integration and Compatibility
The Amcrest Video Doorbell Camera Pro requires wired power and can utilize your existing doorbell wiring (16V-24V), making installation a breeze for those with existing doorbell setups. For those without pre-existing doorbell wiring, a separate power supply is available for purchase (ASIN: B08BZX29LG), ensuring this doorbell is suitable for a wide range of home configurations. Compatible with both traditional mechanical and electronic digital chimes, the Amcrest doorbell offers versatility in integrating with your home's existing infrastructure.
Immersive Two-Way Audio and Dual Faceplates
The built-in microphone and speaker of the Amcrest Video Doorbell Camera Pro enable seamless two-way audio communication, allowing you to interact with visitors without leaving your seat. Its flexibility extends to aesthetics as well, as it includes two interchangeable faceplates, giving you the choice between a sleek black or silver finish to match your home's style.
Wide-Angle View and Night Vision
The Amcrest doorbell camera boasts an extra-wide 140° viewing angle, providing comprehensive coverage of your doorstep area. From packages being delivered to unexpected guests, you won't miss a single detail. Additionally, its built-in night vision capability extends visibility up to 16 feet in darkness, ensuring you maintain a clear view, day or night.
Efficient Motion Detection and Storage Options
Equipped with a PIR motion sensor, the Amcrest Video Doorbell Camera Pro allows you to receive instant motion detection alerts via email or push notifications directly to your smartphone using the Amcrest Smart Home app. You can conveniently review recorded footage on-the-go, ensuring you stay informed about any front door activity.
Store your high-definition footage securely either on the Amcrest Smart Home Cloud or on a class 10 MicroSD card up to 128GB (MicroSD Card Not Included). The Amcrest Smart Home app allows easy access to recorded footage whenever you need it.
Comprehensive Support and Compatibility
With Amcrest, you not only receive a full 1-year US warranty but also enjoy lifetime technical support directly from Amcrest. Moreover, the 1-Year Free SmartHome Cloud Subscription ensures your data is secure and accessible whenever you need it. The Amcrest SmartHome WiFi Video Doorbell Camera is also fully compatible with a range of other Amcrest SmartHome devices, including Deterrent Cameras, PT Cameras, and Outdoor Cameras, offering a comprehensive smart home security solution.
Final Verdict
In conclusion, the Amcrest 1080P Video Doorbell Camera Pro is a standout product that delivers exceptional performance and unrivaled convenience. Its wired power integration, dual faceplates, wide-angle view, night vision capabilities, efficient motion detection, and flexible storage options make it a top-tier choice for homeowners seeking a robust and comprehensive front door surveillance solution. With Amcrest's commitment to support and compatibility, this video doorbell camera is undoubtedly a worthy investment in your home's security.
3 Blink Video Doorbell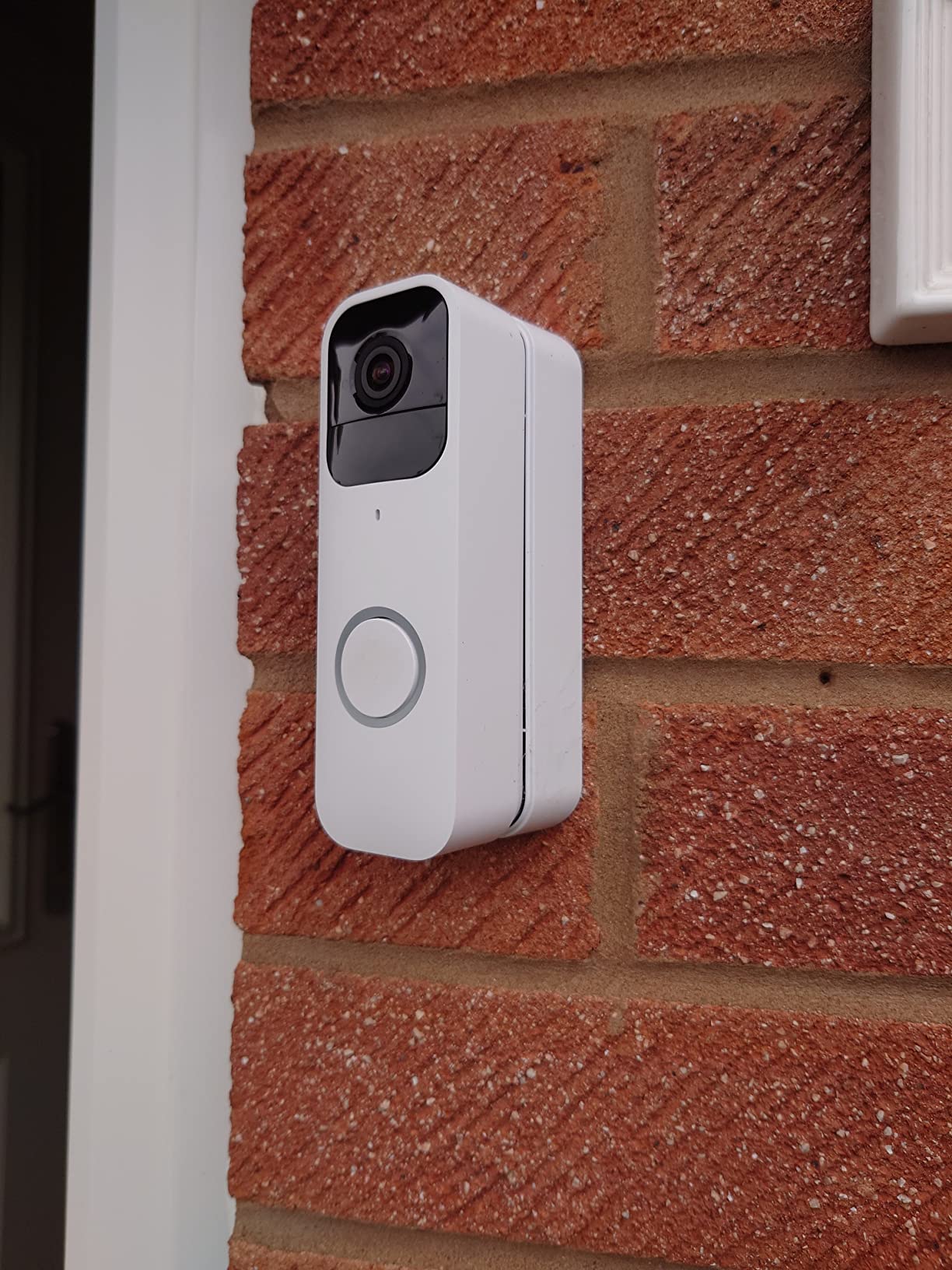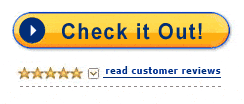 As a dedicated reviewer of smart home innovations, I've had the privilege of exploring various video doorbell solutions, and the Blink Video Doorbell has truly impressed me with its comprehensive features, streamlined setup, and remarkable versatility. Seamlessly bridging the gap between convenience and security, this doorbell is the ultimate choice for those seeking an advanced, wire-free monitoring solution.
Stay Connected, Anywhere, Anytime
With the Blink Video Doorbell, answering your door becomes a seamless experience, whether you're at home or on the go. Its high-definition 1080p day and infrared night video ensure you never miss a detail, and the two-way audio functionality lets you interact with visitors, delivery personnel, or even deter potential intruders with ease.
Tailored Alerts and Privacy Settings
Experience a new level of customization with Blink's tailored alerts and privacy settings. Receive notifications when motion is detected or when someone presses the doorbell, ensuring you're always in the know about front door activity. The ability to fine-tune your privacy preferences adds an extra layer of control over your smart home security.
Flexible Power Options and Live View
The Blink Video Doorbell offers multiple power options to suit your needs. Connect to existing doorbell wiring or pair with a Sync Module (sold separately) for instant access to live view and two-way audio on demand. This versatility ensures you have control over your monitoring, regardless of your power source.
Seamless Storage and Sharing
With the option to choose between the free 30-day trial of the Blink Subscription Plan or local storage with the Sync Module 2 and USB drive (sold separately), your video clips are securely stored and easily accessible. Whether you opt for cloud storage or local retention, Blink has you covered.
Easy Setup and Alexa Integration
Setting up the Blink Video Doorbell is a breeze. With the included AA lithium batteries and the user-friendly app, you can have your doorbell operational within minutes. Additionally, its compatibility with Alexa allows you to receive alerts and engage in two-way audio conversations through voice commands.
Weather-Resistant Design
The Blink Video Doorbell is designed to withstand the elements, boasting an IP54 weather resistance rating. The newly designed internal battery seal ensures durability, making it a reliable choice for various environmental conditions.
Enhance Indoor Awareness
The versatility of the Blink Video Doorbell extends to your indoor space. Use it wirelessly to activate your current indoor bell or pair it with the Blink Mini camera (sold separately) to transform it into an indoor plug-in chime, keeping you informed of front door activity no matter where you are in your home.
Inclusive Package
The package includes the Blink Video Doorbell and a mounting kit, providing you with all the essentials to get started. Note that the Sync Module 2 is sold separately for optimal use, especially when on battery power.
Final Verdict
In conclusion, the Blink Video Doorbell is a powerful and adaptable smart home addition that seamlessly integrates security, convenience, and flexibility. With its easy setup, versatile power options, tailored alerts, and compatibility with Alexa, it stands out as a top-tier choice for anyone seeking an advanced video doorbell solution. Whether you choose wired or wireless, the Blink Video Doorbell is poised to elevate your home security to new heights.
4 Brinno Peephole Camera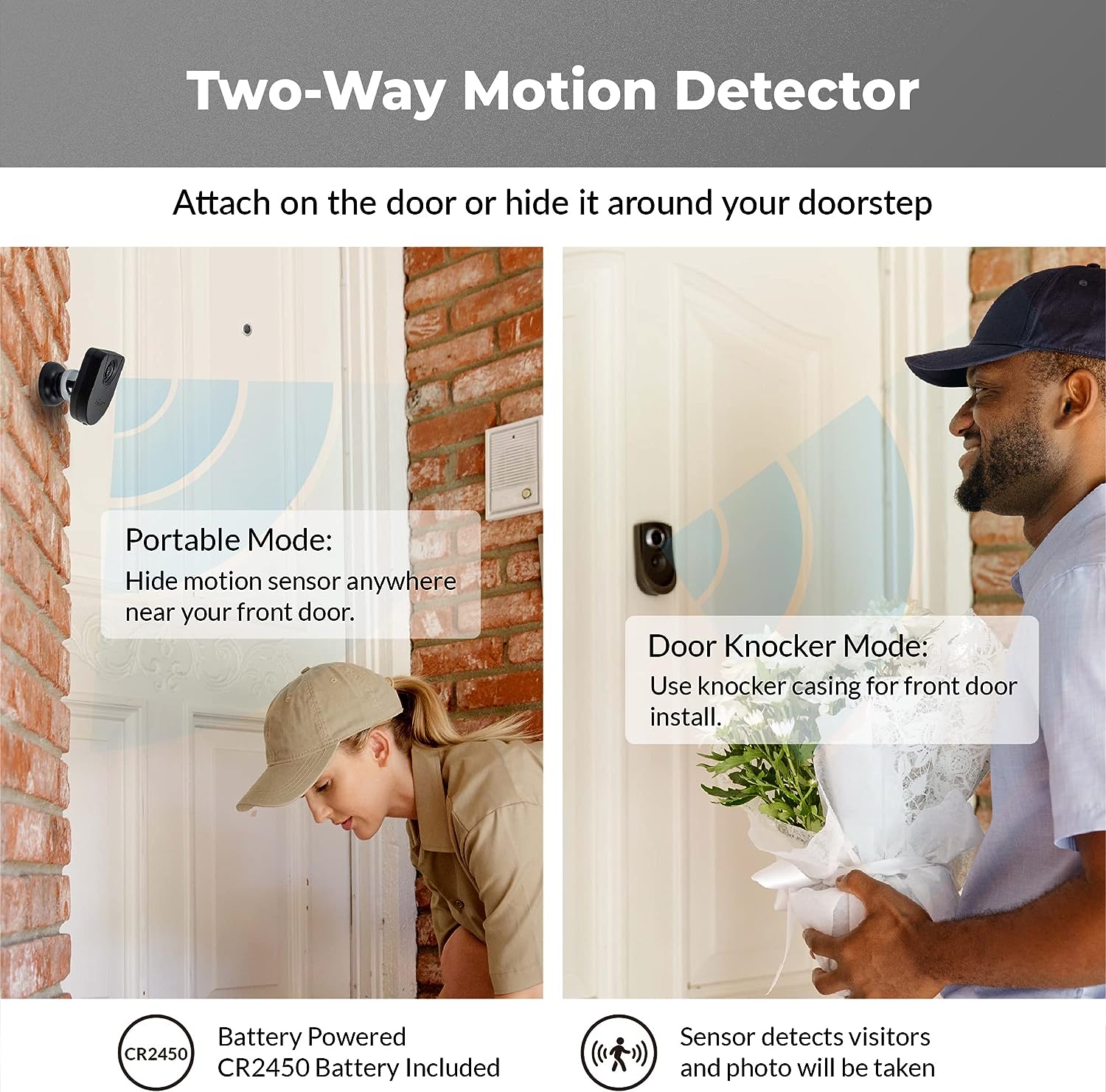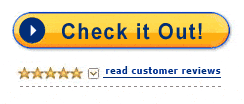 As a dedicated expert in home security solutions, I am thrilled to introduce the Brinno Peephole Camera, a cutting-edge device that redefines discreet surveillance. Unlike traditional video doorbell cameras, this innovative peephole camera remains entirely hidden from outside view, providing you with a hidden vantage point to monitor your front door without the need for a small peephole. With its concealed design and advanced features, the Brinno Peephole Camera ensures you can safeguard your home without compromising on appearance or security.
Invisible Yet Effective
The Brinno Peephole Camera boasts a truly concealed design, keeping it invisible and hidden from prying eyes outside your door. Instead of relying on a traditional peephole, you can now view your visitors through the 2.7″ LCD screen, providing you with a discreet and discreet way to identify anyone at your doorstep. This hidden camera ensures you can save images of your visitors without alerting them or your neighborhood, enhancing your home security without drawing unnecessary attention.
Preserving Your Door's Aesthetics
Installing the Brinno Peephole Camera is a breeze with its easy and simple 3-step setup. By attaching the SHC1000 to your pre-existing peephole, you can maintain the appearance of your front door without any alterations. No additional tools are required during the installation process, making it hassle-free and quick.
Motion & Knocking Sensor – Enhanced Security
The Brinno Peephole Camera comes equipped with both motion and knocking sensors, ensuring it automatically captures images of all your visitors and detects any irregular activity at your doorstep. The camera remains completely hidden, ensuring it captures images discreetly without others' knowledge. These images are then securely stored in a visitor log on the SD card, enabling easy review of visitor activity using the camera's LCD screen or through your computer.
Designed for Compatibility
This peephole camera is tailored to fit 14mm peepholes, making it suitable for a variety of front door configurations. Applicable door thickness ranges from 43mm to 80mm, ensuring compatibility with most standard doors. In case of any doubts or troubleshooting needs, Brinno's Customer Service and Seller representatives are readily available to assist.
Package Contents
The Brinno Peephole Camera package includes the SHC1000 peephole camera, motion sensor unit, base flange, Ø14 peephole, peephole barrel, 4 AA batteries, user manual, and quick guide. With everything you need at your disposal, setting up your discreet front door security is a seamless experience.
Final Verdict
In conclusion, the Brinno Peephole Camera SHC1000 is an exceptional front door security solution that excels in both aesthetics and functionality. Its concealed design, motion and knocking sensors, easy installation, and compatibility with various door configurations make it a top choice for homeowners seeking discreet yet effective surveillance. With Brinno's commitment to quality and support, you can be confident in choosing this smart peephole camera for your home security needs. Safeguard your home with confidence using the Brinno Peephole Camera and experience true peace of mind.
5 Lorex 2K WiFi Video Doorbell 32GB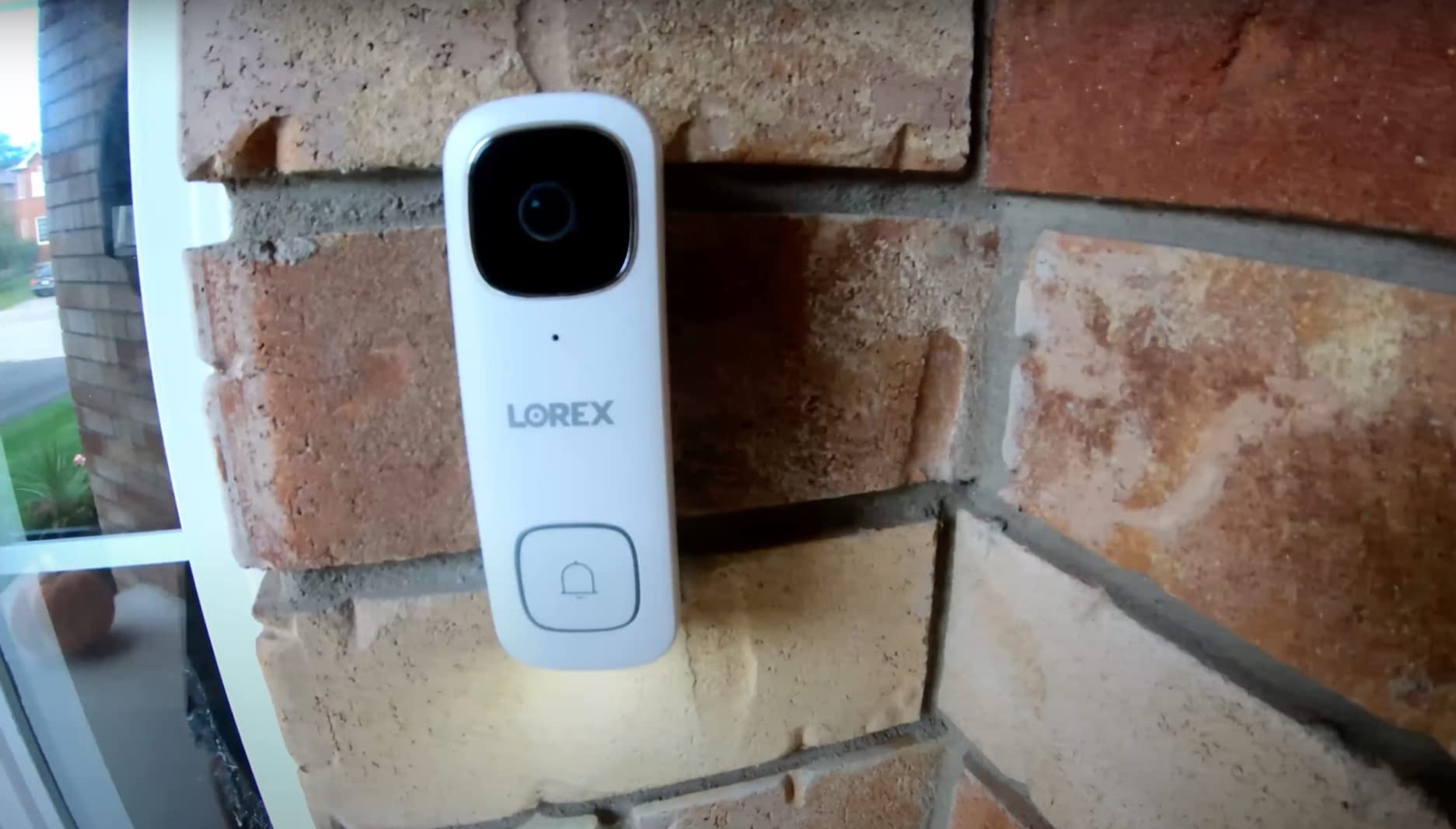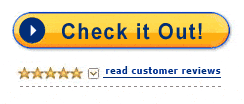 As a tech-savvy homeowner who values security and convenience, I recently had the opportunity to test out the Lorex 2K WiFi Video Doorbell with 32GB storage, and boy, was I impressed! This nifty device offers a range of features that elevate home security to a whole new level, making it a top-notch addition to any household.
First and foremost, the 2K video resolution is nothing short of fantastic. With a 4:3 aspect ratio and an impressive 164-degree viewing angle, the clarity and detail in the video footage are outstanding. Even in less than optimal lighting conditions, the built-in HDR (High Dynamic Range) feature automatically corrects exposure, ensuring I never miss a thing.
One of the standout features of the Lorex Video Doorbell is the nightlight functionality. I found this to be particularly handy for both security and convenience. Not only can I program the LED light to turn on at a set time, but it also activates automatically when motion is detected. This not only deters unwanted guests but also provides a well-lit environment when I return home late at night.
But what truly sets this video doorbell apart from the rest is the absence of any monthly fees. Lorex has generously included a WD Purple microSD card, providing ample local storage to keep all my recordings safe and secure. No longer am I burdened with additional expenses just to access my own footage. This is a real game-changer and a huge plus for budget-conscious homeowners like myself.
The 2-way talk feature is an absolute game-changer in terms of communication with visitors. Not only can I use one of the three quick responses to greet those who ring the doorbell, but I can also record my custom message, adding a personal touch to my interactions. And when I want to engage in real-time communication, the 2-way talk functionality allows me to have direct conversations through the doorbell itself. It's like having a virtual doorman!
Another feature that gives me peace of mind is the built-in person detection. The video doorbell is intelligent enough to distinguish between ordinary motion and the presence of a person. Whenever a person is detected around my doorstep, the Lorex Home app sends instant notifications, keeping me informed about any activity around my property.
Installation was a breeze, thanks to the option of using existing 16-24VAC doorbell wiring. It was a matter of minutes before I had the video doorbell up and running, ready to protect my home.
In conclusion, the Lorex 2K WiFi Video Doorbell with 32GB storage has exceeded my expectations in every way. With its impressive video quality, motion detection, 2-way talk, and person detection, it truly sets the standard for modern home security devices. And the best part? No pesky monthly fees! If you're looking for a reliable and feature-packed video doorbell for your home, look no further – this is the one!
6 Arlo Video Doorbell Security Camera
When it comes to cutting-edge doorbell security, the Arlo Video Doorbell Camera stands out as a force to be reckoned with. Packed with features that prioritize your safety and convenience, this sleek device is designed to keep you in the know about anyone approaching your door.
One of the standout features of this security camera is its direct video calling capability. When someone presses the doorbell, you instantly receive a video call on your mobile device, allowing you to identify visitors in real-time and respond promptly. Say goodbye to guessing games and hello to immediate peace of mind.
The Arlo Video Doorbell boasts a single square viewing angle and a 1:1 aspect ratio, ensuring that you capture the entire image in crisp detail. Whether it's a friendly face or a parcel lying on the ground, you won't miss a thing. This level of clarity is invaluable for identifying visitors and tracking any packages that arrive.
Unlike battery-operated alternatives, this doorbell camera is wired for 24/7 protection. You get to enjoy all the impressive features of an Arlo security camera without ever worrying about battery life. To ensure seamless installation, it's advisable to hire a professional to connect the camera to your existing doorbell wiring.
Arlo Service Plans offer an array of advanced features that allow you to customize your security experience further. By signing up for an Arlo Secure plan, available for a small monthly fee, you can unlock even more functionalities. Plus, with the included 90-day free trial, you can explore the benefits risk-free.
Get ready for crystal-clear visuals with 1080p HD video and HDR, ensuring you have a sharp image of anyone at your door, day or night. The integrated night vision feature guarantees that even in low-light conditions, you won't miss a beat.
For added peace of mind, consider subscribing to Arlo Secure (sold separately) to back up videos securely to the cloud. Arlo's advanced detection capabilities surpass those of other brands, allowing you to identify and prioritize people, cars, pets, and packages. With the ability to set activity zones, you can focus on specific areas for heightened vigilance. As an extra perk, the subscription also includes camera theft protection insurance.
However, even without a subscription, Arlo Cameras offer a live stream, motion alerts, and two-way talk capabilities directly to your mobile device. When paired with a base station, local storage is also an option, ensuring you have a variety of choices tailored to your needs.
In conclusion, the Arlo Video Doorbell Security Camera is a powerhouse of home protection. With its direct video calling, crisp HD video, night vision, and optional subscription features, this camera ensures you stay informed and in control. Embrace the peace of mind that comes with knowing who's at your door, anytime, anywhere, with Arlo by your side.
Budget-Friendly Options:
For budget-conscious homeowners, there are excellent video doorbell options available without subscriptions. The RemoBell S Video Doorbell is a standout choice with its affordable price tag and free 3-day rolling cloud storage for recent video clips. It offers essential features like motion detection, two-way audio, and live video streaming without any ongoing costs.
Another cost-effective option is the Eufy Security Video Doorbell. Its AI-powered human detection ensures accurate alerts, while local storage capabilities keep expenses at a minimum.
Premium Options:
For those seeking premium performance and advanced features, the Ring Video Doorbell 4 and Nest Hello Video Doorbell are worth considering. While Nest Hello offers subscription plans for additional benefits, its basic functionalities can be utilized without one. Its facial recognition and pre-recorded messages add an extra layer of security and convenience.
On the other hand, the Ring Video Doorbell 4 offers top-tier video quality, customizable motion zones, and an easy-to-use app. Its no-subscription-required approach provides users with free access to live video and local storage for recordings.
Conclusion:
Selecting the best video doorbell in the UK without a subscription is a decision that directly impacts the safety and security of one's home. Understanding the benefits of subscription-free options and key features to look for can guide homeowners in making an informed choice. Whether seeking budget-friendly options like the RemoBell S and Eufy Security Video Doorbell or exploring premium choices like the Ring Video Doorbell 4 and Nest Hello Video Doorbell, homeowners can find the perfect video doorbell to suit their needs and ensure peace of mind without recurring fees.
FAQs for Video Doorbell – Everything You Need to Know
What is a video doorbell, and how does it work?
A video doorbell is a smart home security device that combines a traditional doorbell with a built-in camera and other features. When a visitor presses the doorbell, the camera activates, sending a live video feed to your smartphone or other connected devices. This allows you to see and communicate with whoever is at your door, whether you're at home or away.
What are the benefits of using a video doorbell?
Video doorbells offer numerous advantages, such as enhanced home security, the ability to monitor package deliveries, and increased convenience in communicating with visitors. They can deter potential intruders, provide evidence in case of suspicious activities, and give you peace of mind knowing you can keep an eye on your front door at all times.
Do video doorbells require professional installation?
Most video doorbells are designed for DIY installation and come with straightforward setup instructions. They typically require existing doorbell wiring or use battery power. However, some models may require professional installation, especially if you prefer a wired connection or have specific wiring requirements.
Can I use a video doorbell without a subscription plan?
Yes, many video doorbells offer basic features, such as live streaming, motion alerts, and two-way talk, without the need for a subscription plan. However, certain advanced features, cloud storage for video recordings, and extended benefits may require a subscription plan.
What is the importance of night vision in a video doorbell?
Night vision is crucial for a video doorbell as it allows you to see visitors and any activity at your doorstep during low-light conditions or at night. With infrared sensors or other night vision technologies, you can ensure your home is protected 24/7, regardless of the time of day.
Can video doorbells work with multiple smartphones?
Yes, most video doorbells can be connected to multiple smartphones or devices. This way, all family members can receive notifications, view the live feed, and communicate with visitors. Make sure to check the specific manufacturer's instructions for setting up multiple user access.
Are video doorbells weather-resistant?
Yes, many video doorbells are designed to be weather-resistant, capable of withstanding various weather conditions, including rain, snow, and extreme temperatures. However, the level of weather resistance may vary among different models, so it's essential to check the product specifications to ensure it meets your needs.
Can video doorbells record audio and video?
Yes, video doorbells typically record both audio and video. When someone presses the doorbell or when motion is detected, the camera captures the video footage, and the two-way audio feature allows you to communicate with the visitor in real-time.
Can I view my video doorbell feed remotely?
Yes, one of the significant benefits of video doorbells is that they allow remote access to the live feed. As long as you have an internet connection on your smartphone or device, you can access the video feed and receive notifications from anywhere.
Do video doorbells integrate with other smart home devices?
Many video doorbells are compatible with various smart home ecosystems, allowing them to integrate with other devices such as smart locks, security cameras, and voice assistants like Amazon Alexa or Google Assistant. This integration can enhance the overall smart home experience and increase security capabilities.