**Important: Our Original Best No-Pull Dog Harness is only available on this store be aware of fake & cheap copies!
Best Dog Harness to Stop Pulling🐶
✅ Made of premium quality materials
✅ Suits all breeds and sizes from extra small to extra large
✅ Helps in controlling the dog better without chocking or any damage
✅ Keeps Your Dogs Safe
✅ Makes your dog walking fun and removes pain of pulling! 
Shop Now👉
3M reflector ensure good visibility at night.🐕
✅ Made of premium high density nylon webbing 
✅ Good visibility at night up to >200m
✅ World Grade 3M reflective material
✅ 9 Different Colors and 5 Sizes to choose from
Shop Now👉
Harness Has Adjustable Buckles 4 at Points🐶
✅ Adjustable buckle makes it easy to fit any breed and size! 
✅

Buckles made from Switzerland
✅ Strong Durable can withstand Loading capacity > 400kg
✅ Soft edges and Premium quality Stitching
✅ No chaffing on dog skin
Shop Now👉
🐶 Aviation Grade Aluminum Fitting 
✅ Easy & Fast Take On & Off 
✅ Machin Washable!
✅ Quick Cooling & Dry fabric
✅ Easy to Handle & Clean
Shop Now👉
Harness With Handle on Top🐶
✅ Handle your dog with extra grip when needed with strong handle on top! 
✅ Comfortable nylon handle on top for helping control the pet and attaching the car safety belt.
✅ Use the harness in car for safety
Shop Now👉
All in One Multi-Functional No Pull Dog Harness 🐕
✅ Get multiple functions in single harness 
✅ Front D ring to control & steer the directions! 
✅ Loved by All Dog Breeds & Sizes 
✅ Enjoy dog walking comfortably!
Shop Now👉
Testimonials
What do our customers say?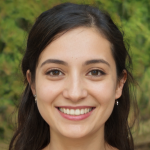 After using many no pull harness I found this working. My 65 pound red heeler is a puller. This harness has made walking him a breeze. It is much more comfortable for him to walk with than his regular collar. Also, it is comfortable to just leave on if need be, and he doesn't chew it or try to get it off. It is VERY well built, and holds up to his strong pulling.
This is not a flimsy harness, it is well-constructed, strong. One of my three rescue pups is a sweet pit-mix with fear-aggression issues. So he never leaves home without a muzzle and a leashed harness. He's very powerful and this harness is up to the task. Well-padded so no skin compromise.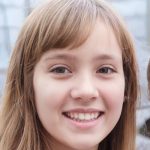 We have a 100 lb Rottie and this works well for her. Easy to get on and off–much easier than our previous harness since it doesn't have to come over her head. I looked at the size charts to make sure we were getting one with accurate size. Loved the quality and approved by my dog!!

MONEY BACK
GET MONEY BACK GURANTEE ON YOUR EVERY PURCHASES. WE BELIVE IN QUALITY !

FREE SHIPPING
FREE WORLD-WIDE SHIPPING. WE BELIVE, DELEVERING HAPPINESS SHOULD NOT BE CHARGED

QUICK CUSTOMER SERVICE
WE HAVE A DEDICATED CUSTOMER SERVICE TEAM OFFERING YOU ASSISTANCE WHENEVER NEEDED.
🐶 Premium Best No Pull Dog Harness 🐕
Dog Walking is Fun With This Harness!
If you're looking for a dog harness that will discourage your dog from pulling on walks, our best no pull dog harness is a great option.
This harness is designed to fit snugly around your dog's chest and shoulders, and it has a front leash attachment that helps to redirect your dog's attention and prevent pulling.
The no pull dog harness is also comfortable for your dog to wear, and it's adjustable so you can find the perfect fit. 
The harness is designed such it makes it quick & easy to put on and off 
This dog harness has premium stitching and material used which is anti chaffing. 
With thousands of happy customers and recommendations of many veterans our harness that stops pulling are always in demand.
You get to choose from 9 different colors i.e Blue, Coffee, Gray & Pink. Also there are 5 sizes varying from XS till XL
Please let us know if you need any assistance in choosing the right nopull harness for your dog!
See our collection